

John Burson

 


edited Thursday, September 21, 2023

   
Subscribe
An employee operations manual serves as a reference for training, creating job descriptions, improving work environments and sourcing for new talent. An employee manual, unlike an employee handbook, which addresses workplace­­­­­ guidelines and policies, it offers guidelines for processes departments and groups ought to follow.
Determine the purpose of the manual
You can prepare one manual for the entire business or create sub-groups for various departments. The former works well for small business, however, if you have a large multi-departmental business you need to use the later approach.
Create a list of all titles and positions
Identify employees to help with the writing of the document. Divide the titles by department and assemble the teams as necessary.
Analyze each job description
Identify the essential job functions, highlight the tasks for each job and define the process required to fulfill each task, plus any necessary resources to help in the process.
Plan meetings with every team member whose position you are working on
This will help to clarify any assumptions you may have from the job description. While job descriptions provide a scope of defined expectations for employees, the do not always cover the actual tasks a person in the position actually completes. The individuals also have a better understanding of processes and resources required for the successful completion of tasks.
Create a section on the employee operations manual
This is used to define department functions and interdepartmental functions. Focus on defining departmental business processes and their relationship with other departments, while involving individuals from all related departments for clarity.
Quality of an employee operations manual relies upon the independence and discretion of your judgment
While team leaders and departmental heads need to understand the process and tasks of everyone on their teams, you may need to create a different document for front-line employees who may not need to know everyone's job descriptions to perform their tasks.
Subscribe to Paperfree Magazine
Free Paperfree Concierge Service
Paperfree Concierge

Get dedicated service, from finding the right information to complex investment challenges.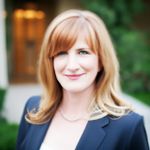 Real estate investment strategies