Business Procedure Guides and Standard Operating Procedures: Know the Difference
There might be a little difference in the description of the two terms. However, both documents give guidelines to the workers for business operations and tasks performed. Business process guide breaks down the resources and steps necessary to complete a particularly complicated business process.
last updated Thursday, January 12, 2023
#Standard Operating Procedure #Business Process Guide
---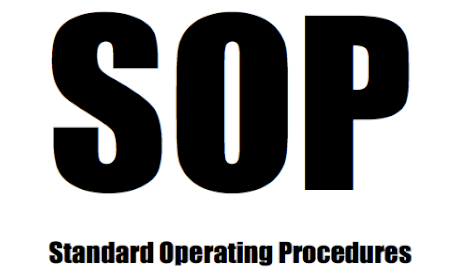 CONTENTS
Businesses use standard operating procedure manuals to give instructions for implementing the company's approved policies.
Standard Operating Procedure
SOP manuals also provide standardization and control of business operations and processes. But the standard operating procedure manuals enable the workers to function with little command. There is increased responsibility because every staff member has access to the standard operating procedure; hence they should be performed similarly. Combined with policy, SOP defines the business. Regarding scope to give directions, influence behavior, and make sure that every task is allied with policy, SOP is commonly broader. Some corporations use an SOP like a business process guide.
Business Process Guide
These processes are done to reach accurate decisions. The business process guide offers a level of standardization and a severe parameter to safety, customer relations, profit, and supervisory issues. The business process guide should also include the trigger events, for instance, an employee leaving, the anticipated result, and the goal.
Detail and Scope
The specificity and the level of detail are the two most significant dissimilarities between business process guides and standard operating procedure manuals. The standard operating procedure might give information about personal subjects like payroll, punitive actions; leave policies, policy reports about harassment, organization diagrams, and other vital issues in the place of work.
A business process guide leaves nothing to gamble on and gives detailed and unchangeable guidelines for implementing the task using termed resources like software and other technologies.
Procedures and Processes
Some types of businesses standardize the process to control large and compound relations even if standard operating procedure regulates work processes to guarantee that policy is followed. With techniques that need planning to monitor to synchronize the work of numerous places, business partners, employees, and resources, business processes are usually helpful. Business guides also help evaluate and expand the business systems. Business processes often include diagrams or drawings that portray the company's activity stream. The standard operating procedure changes only when the policy changes. However, the business process guide differs from each process it defines.
Subscribe to Paperfree Magazine
Paperfree Concierge

Talk to the investor concierge about the best-fit investment opportunities.