7 Steps on How to Develop a Protocol or Procedures Manual
Protocols or procedures are ways that policies and procedures manual, principle, or rule is carried out. You can think of it as a set of instructions.
last updated Wednesday, April 26, 2023
#Policies and Procedures #Procedures Manual
---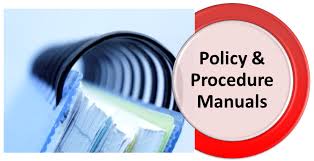 CONTENTS
A policies and procedures manual assists small businesses to be productive and ensures that they similarly perform tasks. This tool can benefit organizations by enabling them to review their protocols or procedures annually to ensure that they are updated and that they reflect the current objectives.
Identify a rule that requires a procedure to be attached to it
This will help you understand the policy's objective, for instance, increasing productivity, solving a problem, ensuring high quality of products or services, and if it can prevent potential conflict. You can consider protocols used in the past to determine if they can help on particular issues.
Determine whether your staff will need additional equipment or skills to complete the procedure.
For instance, a procedure that involves scanning documents and changing them to electronic files may need you also to train some staff members. Additionally, a company-wide document may be necessary to explain how to access electronic files to your employees.
Create a step-by-step procedure.
Ensure that all instructions are easy and clearly understood by different people who may follow the procedure. Consider using layman's terms most of the time to avoid confusion.
Test the protocol by distributing the instructions to test groups composed of three to five people.
Allow them to run a trial. Request them to document any challenges that they encounter when executing the policies and procedures manual, and let them suggest unique ways to improve the protocol.
Review the findings of the test groups.
Identify actual problems with the procedure. For instance, the test groups may have discovered that there would be a gridlock in case the company invested only in one scanner while there were several users. Ensure that you amend the protocol as needed.
Finalize the policies and procedures manual.
Send it to the management team for approval. Get feedback from the supervisors and make any necessary changes.
Create a final document that will outline the policies and procedures
Distribute the document to the employees or other people that it may affect. Remember to follow up with the staff to ensure all instructions are understandable.
Subscribe to Paperfree Magazine
Paperfree Concierge

Talk to the investor concierge about the best-fit investment opportunities.