

John Burson

 


edited Monday, May 8, 2017

   
Subscribe
CRM which stands for Customer Relationship Management is a system that helps in improving the relationship with existing clients, winning back previous customers, and finding new prospects. This system can be used together with other software to help in collecting, managing and organizing customer information. Applying a CRM strategy has several benefits to both large and small scale businesses.
Benefits of Using CRM for your Business
Increase Customer Revenues
By incorporating a customer relationship management software in your business, you'll note an increase in the revenue of your business. The data collected will help you to popularize the marketing campaigns of your business in a more effective manner. The customer relationship management software will also ensure that your product promotion reaches different customers which will eventually increase customer revenue.
Enhanced Customer Relations
One of the main benefits of using customer relationship management software is to ensure better customer satisfaction. When you use this strategy, the marketing, servicing, and selling aspects of your product will be done swiftly and in an organized manner. You will also be able to provide improved services to your customers because you understand their needs. This will turn your clients into loyal customers and reduce customer agitation. By using this strategy, you'll receive honest feedback regarding your services and products from your clients. Your customers will also recommend your products and services to their acquaintances.
Influence Better Internal Communication
Having a customer relationship management software will assist you to build better communication in your company. Sharing customer data in all your departments in an easy manner will help enhance teamwork which is better than working as an isolated entity because it will help increase profitability and enable better customer services.
Increase Upselling and Cross-Selling
Your customer relationship management software will encourage up-selling, a practice of giving your clients only premium products that fall within their budget. This strategy will increase cross-selling which is a practice of offering clients complementary products based on their previous purchases. This can be done by interacting with clients and understanding their needs, wants, and purchase patterns. These details acquired by the customer relationship software will be stored in a central database that can be accessed by company leaders. Therefore, when an opportunity arises, the company leaders can proceed to promote their products to the ideal customers and increase both up-selling and cross-selling.
Marketing Optimization
Your customer relationship management software will assist you in understanding your clients' needs, wants, and behaviors. This will, in turn, help you identify the best time to market your products to the target clients. The customer relationship management software will also assist you in identifying profitable customer groups, and you can use this information to target similar leads at the right time. When you adopt such strategies, you'll be able to optimize all your marketing resources efficiently, and you won't waste time on less profitable clients.
Subscribe to Paperfree Magazine
Free Paperfree Concierge Service
Paperfree Concierge

Get dedicated service, from finding the right information to complex investment challenges.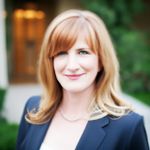 Real estate investment strategies