4 Benefits of Having a Standard Operating Procedure in your Business
---

by Aditi Bansal
Updated on Thursday, July 13, 2017
A standard operating procedure can help you to create more structures in your firm. However not all businesses can benefit from such standardization, but it all depends on you as the business owner or manager to determine whether there are some work processes that are conducted in a similar way on a daily basis within your business.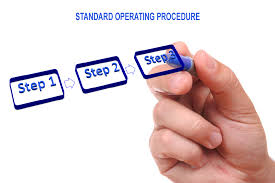 tags #Standard Operating Procedure #Quality Control #
Quality Control
Your clients depend on your services or products to be of high quality. A standard operating procedure will help you to minimize the variations or errors that often occur in mass production. For instance, if you own a toy car manufacturing business, you will need a standard operating procedure to help in quality control. It will ensure that each toy car has a similar quality to the car before in the production line. With a SOP in place, you will be assured that your managers and employees will discard any product that doesn't pass the quality control test.
Routines
A well-written standard operating procedure explains everything through annotated illustrations or flowcharts whenever they are required, and they can help employees to perform better. This is because your employees won't have to guess how tasks should be done because there is a procedure in place and they can refer to it on a printout or computer. The standard routine will help your employees to conduct tasks more predictably, and they can hone their skills and increase their performance.
Replication and Growth
When your business grows, you will need other branches in different locations where your workers will replicate the same work processes of the main location. When you have a standard operating procedure, it will help make the replication process easy across all your businesses. Employees working at different locations will use the same SOP manual to learn how to perform certain standard procedures. You will also be able to track the productivity of all the branches based on the performance level of each SOP, and this is useful information in case you want to scale down your organization.
Performance Management
Establishing a Standard operating procedure throughout your business will make it easier for you to conduct employee performance appraisals. Include the employee job description in the SOP and give the employees a target of outputs for each standard operating procedure in the job description. Determine the productivity of employees on each SOP from the corresponding output levels.
This page has a focus on Standard Operating Procedure, Quality Control was shared by Aditi Bansal.