

John Burson

 


edited Thursday, May 4, 2017

   
Subscribe
Are you struggling to establish a strong relationship with your prospects? Then you need to think beyond the traditional pitching campaigns and embrace social media as a B2B marketing strategy. Social media allows sales teams to interact closely with prospects and see what they're saying about your brand and that of the competitor.
Social media provides an easy and affordable means of researching the market and initiating a conversation that will eventually lead to sales. It helps you to build deeper relationships with your existing customers that will cause repetitive sales.


How can you Utilize Social Media to Generate Sales?
Here are the five steps you should take to get the most out of social media for sales generation:
Find out the Best Way to Connect with your Prospects
Do you know your client base? You can only succeed in social media selling if your clients are using social media, otherwise, it would be a waste of time. You also need to identify which platform they use most; like Facebook, Instagram, twitter, or LinkedIn. Sales people have embraced online blogging and discussing issues related to problems that their products can solve.
Join an Online community and Establish a Persona
Build your social media account and start a conversation as you acquaint yourself more with the expectations and norms of the community. Create a trustworthy and likable persona without misrepresenting yourself. If you present yourself as a jerk in social media, none will want to do business with you.
Connect with your Followers
Look out for friends and followers with profiles that match your expectations. But how do you do it? Conduct a search on every social media platform or use web automation platforms like socialmention.com to see who talks about your industry based on pre-set keywords. Comment on such posts and retweet or answer any pending questions.
After getting the connection, don't immediately bombard your new links with pitches but instead, read their profiles, learn their needs and provide solutions.
Build Solid Relationships
Sales people should focus more on building relationships than developing leads since good relationships will automatically transform into leads. People share massive information in social media, and when you listen carefully and engage accordingly, you can strike a meaningful conversation.
Engage in Constructive Conversations
How do you feel when you receive junk tweets or outright pitching every time you log into your profile? Clients will feel harassed when you sound pitchy in your conversations. If you provide useful information or suggested solutions to their problems, then they will show interest in knowing more. At that point, you can suggest how your product can help.


---
Originally Published :
http://www.forbes.com/sites/jacquelynsmith/2014/01/10/how-to-use-social-media-to-make-sales-2014/#38c81be66f4c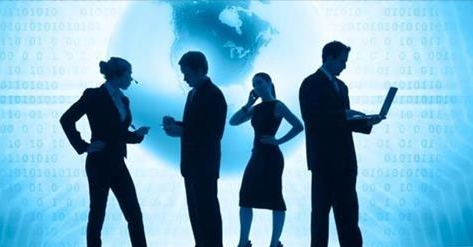 An integral part of the sales process is getting to know your prospects and establishing relationships—and it turns out that social media can help you accomplish this quickly and easily.
Written by Jacquelyn Smith
Author's Twitter handle: https://twitter.com/JacquelynVSmith
Author's LinkedIn profile: https://www.linkedin.com/in/jacquelynvsmith
Subscribe to Paperfree Magazine
Free Paperfree Concierge Service
Paperfree Concierge

Get dedicated service, from finding the right information to complex investment challenges.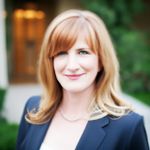 Real estate investment strategies