

John Burson

 


edited Thursday, July 13, 2017

   
Subscribe
A policies and procedures manual won't only identify a successor but also lays down the long-term processes and goals by creating a structure through guidelines and rules. Therefore, the succession transition becomes easier. The importance of a Policies and Procedures Manual is as follows:
Brings Structure
A well-written policy and procedures manual will bring structure to your business. By creating policies and procedures manual, you will be able to know what the rules are and be able to measure failures or success of an operational process and succession planning. Your policies and procedures manual will prepare your business to help less experienced staff and ensure that the management positions are always occupied whenever someone leaves.
Operational Success
It is advisable that you get help when creating your policies and procedures manual, especially when preparing for operational success. Most of the time small businesses don't have enough financial leadership, and they need help to create control systems. Sometimes, examining external recruitment markets or external benchmarking can help your company to assess some key positions that can be open in future.
Levering Human Capital
If you're a small business owner, then such a plan can help you to leverage your individuals for you to succeed. You will only be able to retain good employees if you have a structure. In case you don't have a structure, then you won't retain good people, but those that like chaos.
Compliance and Control
When you ensure that you have a policies and procedures manual in place for succession, you will also be ensuring that your company is compliant with the current regulatory rules and guidelines. For instance, many guidelines require ISO 9000 Quality Management Systems, Good Manufacturing Practices for Food and Drug Administration or Sarbanes-Oxley Accounting and Finance.
Risk Management
According to the Texas State Auditor's Office, "the main purpose of a succession plan is to create an agency for any risks that are associated with any planned or unplanned loss of knowledge which is important for the success of your business." Small businesses should plan who will succeed executives so as to minimize tax effects."
Subscribe to Paperfree Magazine
Free Paperfree Concierge Service
Paperfree Concierge

Get dedicated service, from finding the right information to complex investment challenges.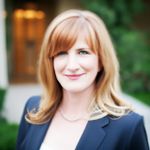 Real estate investment strategies