Policies and Procedures to Include in Your Employee Handbook
---

by Aditi Bansal
Updated on Thursday, September 21, 2023
An employee policy and procedure manual include descriptions of how employees regardless of their job titles should conduct themselves. A workers policy and procedure manual should be developed by the HR department and shared to other employees.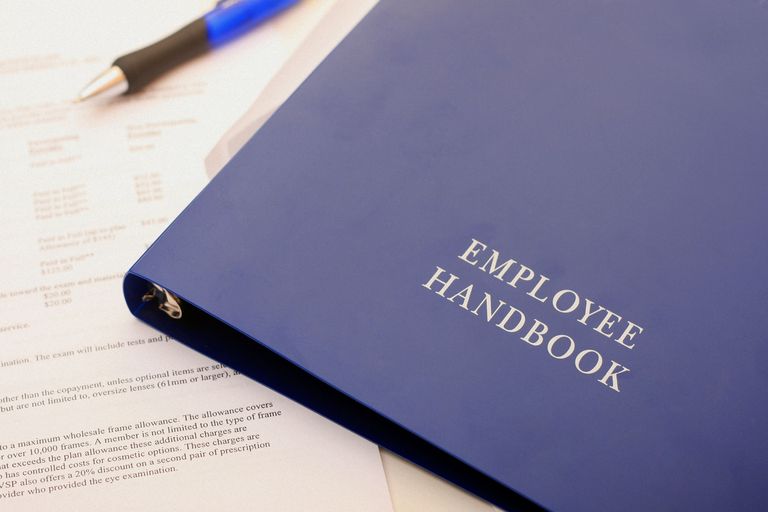 tags #Policies and Procedures #Employee Handbook #
Employees should use these handbooks for reference and as a guide to finding company information, as well as vacation, pay and sick time guidelines.
1.Mission
Although employees know the general mission of a company after getting hired, there is specific information that should be distributed to all employees. Mission statements are things such as marketing initiatives, sales goals, the current status of the company and what it hopes to achieve. This should also be inclusive of the top management's vision for the company.
2.Conduct
Employers should set general rules regarding the conduct of their employees. This also includes guidelines on the expected appropriate behavior between employees, employees and clients, as well as managers and employees. In this section, you should include information on insubordination, absenteeism and other key areas regarding employee conduct.
3.Compensation
Employees often have different ways of getting paid, but for those who work for the same company, they get paid on similar days. Ensure that in your policy and procedure manual you outline when your employees get paid, for instance, weekly or twice per month. It's also important that you inform your employees if direct deposits are available, and have clear guidelines on reimbursement, bonus pay, and other expenses that are work-related.
4.Sick Time and Vacation
Most companies provide sick time and vacation to their employees. In most cases, vacation will depend on the experience of an employee, and employees who have worked for a company for a long time receive more sick time. However, sick time varies, and as an employer, you should have such detailed policies, and include information on whether employees will get paid during sick time and vacation.
5.Health Benefits
If you offer health benefits, then you should include some key aspects in your policy and procedure manual including the price for individuals and families. Most companies also have a compulsory waiting period that ranges from one to three months before the benefits are made available.
6.Retirement Packages
Retirement programs such as 401K are important and should be included in the employee policies and procedures.
7.Other Policies
Include any other information that will ensure employees understand other aspects of working for your company.
This page has a focus on Policies and Procedures, Employee Handbook was shared by Aditi Bansal.