How to Start Writing Standard Operating Procedure
---

by Aditi Bansal
Updated on Sunday, July 23, 2017
Your standard operating procedure gives your workers an available reference to common daily tasks. The operations manual will be handy to new employees. The new hires will not have to ask the managers of how a task because there is the standard operating procedure in place.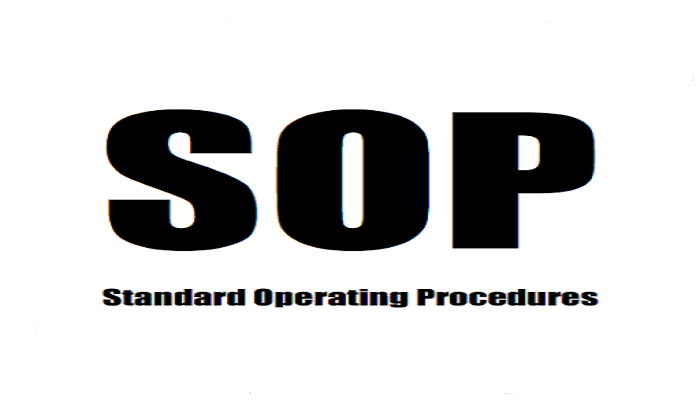 tags #Standard Operating Procedure #Business Process Events #
Having a standard operating procedure is a great thing. However, the main question is how to write it.
Writing a SOP is much stress-free than you might think. Just follow these five steps, and you will have a clear SOP manual of your vital policies, forms, and procedures.
Outline your essential processes
Describe every critical business process events
File every event into a sequence of steps
Choose the needed forms, records and management metrics
Construct your reports, documents, and graphs that create your supervision system.
Outline a Process Map
For several corporations, the first five essential business processes are divided into secondary processes like human resource, accounting, quality, and management and information technology. They can also be divided into comprehension processes like sales, purchasing, product development, services, and contentment. You can move forward now that you have already defined your essential processes.
Define the Essential Processes
The next thing will be explaining every critical business processes and its activities. You should think about defining the process from the top again.
File your Procedures
The third thing to do is documenting all the processes from the first step to the last, you will be good to write a standard operating procedure on your own, and the SOP will be building slowly.
Implement your Records
The fourth thing is to choose the needed forms, metrics, records, and management metrics. You need to have a standard order form; pick sheet, authorization checklist and invoice. You also need to know where every form is kept, how they are used and who maintains them.
Combine into your SOP Manual
Finally, you are now ready to combine the SOP manual and begin utilizing it. Start using it with the core process mapped out in the first step. Describe the process with the material from the second phase; divide them into individual process steps outlined in the third phase. To every record or form needed in detailed procedure steps with the notes from the fourth step, add reference.
This page has a focus on Standard Operating Procedure, Business Process Events was shared by Aditi Bansal.