Creating a Human Resource Policy Guidebook
---

by Aditi Bansal
Updated on Thursday, September 21, 2023
A human resource policy guide is related to a playbook for the human resource staff. Its main aim is tactical human resource processes and not strategic planning.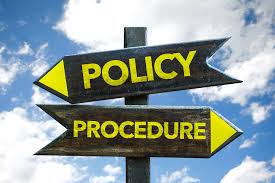 tags #Policy And Procedure #Policy Guidebook #
The human resource policy handbook is entirely dissimilar from a worker manual. This is because an employee handbook contains workplace guiding principle and procedures for employees.
The human resource policy guidebook is a manual for the human resource staff to use in carrying out workplace.
Assemble your workplace policies
Collect your workplace policies from present ones to the old employee handbook, standard operating procedures, collective bargaining contracts and several materials that are put in storage in the human resource department. Take everything connected to human resource procedures and place of work policies.
Discuss the project with the human resource staff
Meet with the HR staff and describe to them that you are making a Human Resource policy handbook. Tell every team member to review their job description and include symbolizations about where to find resources for every task.
Write the essential steps to perform the HR tasks
One of the necessary measures to perform the human resource work is keeping employee records off-site after an employee has been fired. Outline every step and the human resource task accountable for the level. Attach a sample copy of the forms for each task describing how to complete each form. Attaching sample copies is very useful for compound forms like the equal employment opportunity spread sheets, comprehensive injury logs and employment suitability forms, for instance, the I-9form required by U.S immigration and citizenship services.
Read recent legislative changes and employment laws to prepare updates
Study the employments legislation and recent legislative variations to organize updates to the human resource policies. For guidelines and regulations that affect the workplace, you can enter the state and federal organizations websites.
Gather input from human resource workers involved in making the policy guidebook
You should also compile the human resources staff contributions into book format. Hand out a duplicate of the human resource policy handbook to every HR staff and convene the section again for a review of the book. Amend the sections of the policy guidebook as required and allocate staff to update parts of the book occasionally. Finish the handbook and distribute extra copies to supervisory leadership and preserve a file copy for HR department use.
This page has a focus on Policy And Procedure, Policy Guidebook was shared by Aditi Bansal.