Would Company Policies Exist Without Documentation
---

by Aditi Bansal
Updated on Thursday, August 10, 2017
The management of a policies and procedures manual gives the foundation for GRC (governance, risk assessment, and compliance program). Business or professional management is how you direct and take control of your organization. Risk assessment, on the other hand, is handling various risks in your business entity - whether you eradicate, reduce or accept them.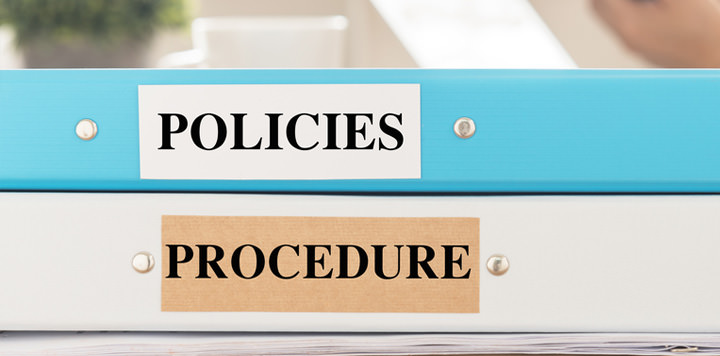 tags #Process Documentation #Risks and Regulations #
Consent is meeting the required standards. Consent monitoring is a continuous procedure which ensures that professional governance and risk assessment programs are working. Some examples are:
Supporting the needs of your enterprise
Adhere to IT-related standards
Increase of Risks and Regulations
As years go by, there is an increase of regulations; more threats arising and more consent activities that are intended to fight those issues. People resources need a system of learning, management, and awareness. More risks and regulations will require more people, resources, and administration coordination.
Ways in which Growing organizations face potential challenges
They provide administration, visibility, staff awareness, and the basis of your consent supervising activities.
List down all procedures
Process documentation assists you to arrange it to be less complex. Your governing approach will form the basis for all your organization's policies. The risks you identify and their responses will help form the internal control framework that is filed in the procedures. Additionally, your company policies and procedures drive the total compliance costs.
Automate Company policies
This is essential to any business with a strong governance program. In addition to functional requirements, risks, staff and many geographic locations and consider management software for policy and procedures. Otherwise, things may just fall, and your governance program will also decay.
The new Software as a Service (SaaS) technology eliminates the need for your IT department to install policy software, purchase hardware, and maintain a new product. Your SaaS policies and procedures manual will provide the fastest start-up, lowest cost, and the least headaches.
Procedure Guide
Remember not to reinvent the wheel. Some examples of company guide policies and procedures are easy-to-use guides and can be found online.
Policies and Procedures Management Software
Investing in a policy and procedures management software will help to reduce any complexities your business may be facing. You can enhance your governance, risk management, and compliance program significantly by the adding a policies and procedures management software. You can lower compliance costs, complexity, and improve compliance by using a policies and procedures management software.
This page has a focus on Process Documentation, Risks and Regulations was shared by Aditi Bansal.