Are you planning to Document Processes and Procedures Manual?
---

by Aditi Bansal
Updated on Friday, August 11, 2017
Commercial and organizational growth are all about the journey of business process changes. These changes can be your company's reaction to the market forces, guidelines, competitions, the economy, client's demands, personal belief and culture among several others. Business processes change now and then. However, the most important thing is to have a plan to document processes and procedures.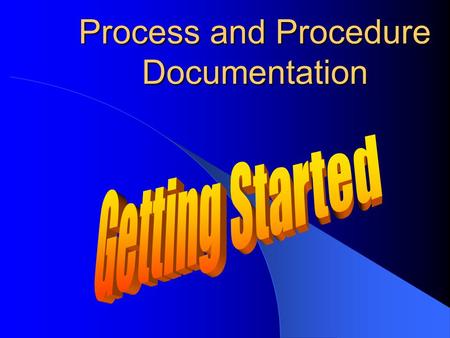 tags #Policies and Procedures #Procedure Manual #
Somewhere soon we all describe our business processes as we advance them. We validate many of our core processes to plan for the unavoidable. Some processes are very straightforward that they don't need to be documented.
Why make a plan to document processes and procedures manual?
To have starting point for improving the processes
To train individuals if need arises
Staying in front of Change
You should not follow the procedures so strictly that you forget to prepare for change. Evaluation your processes regularly to determine if you are getting the desired results, for instance, making your clients happy, staying ahead of the competition and taking benefit of every prospect.
One of the mistakes that many people had to learn from was writing their procedures without the knowledge of where they come from, where they are, and where they are headed. For them to be compliant, they were told to document the critical processes, and they did so without planning.
Procedure Journey
Writing procedures without planning is like going into an unfamiliar terrain without a plan. You come to realize that you were starting your procedure journey in the middle without a clear vision of where you come from, where you are headed and how you will get there. Failure will be the result of writing down processes and procedures without a defined plan.
Planning and implementing business process change
Your business model should
Adjust to modification
Abide by the process principles and rules
Build repeatable business processes
Observe guidelines
Manage your business process and their changes effectively
By focusing on your business process procedure journey, you can achieve efficient business process change management, process obedience, process reliability, and process control.
Steps of the Business process procedure journey
Process procedures project supervision
Process mapping and process plan
Necessary policies (optional steps): Policies and procedures model design and Policies procedures writing
Process procedures application and teaching
Process procedure audit
Process procedures evaluation and modification supervision
This page has a focus on Policies and Procedures, Procedure Manual was shared by Aditi Bansal.