Advantages and Disadvantages of Commercial Hard Money Loans That You Should Know
Commercial hard money loans are a financing tool used by real estate investors. Before you proceed to apply for commercial hard money loans, it's imperative that you know their advantages and disadvantages
last updated Thursday, May 18, 2023
#COMMERCIAL HARD MONEY LOANS #Commercial hard money loans
---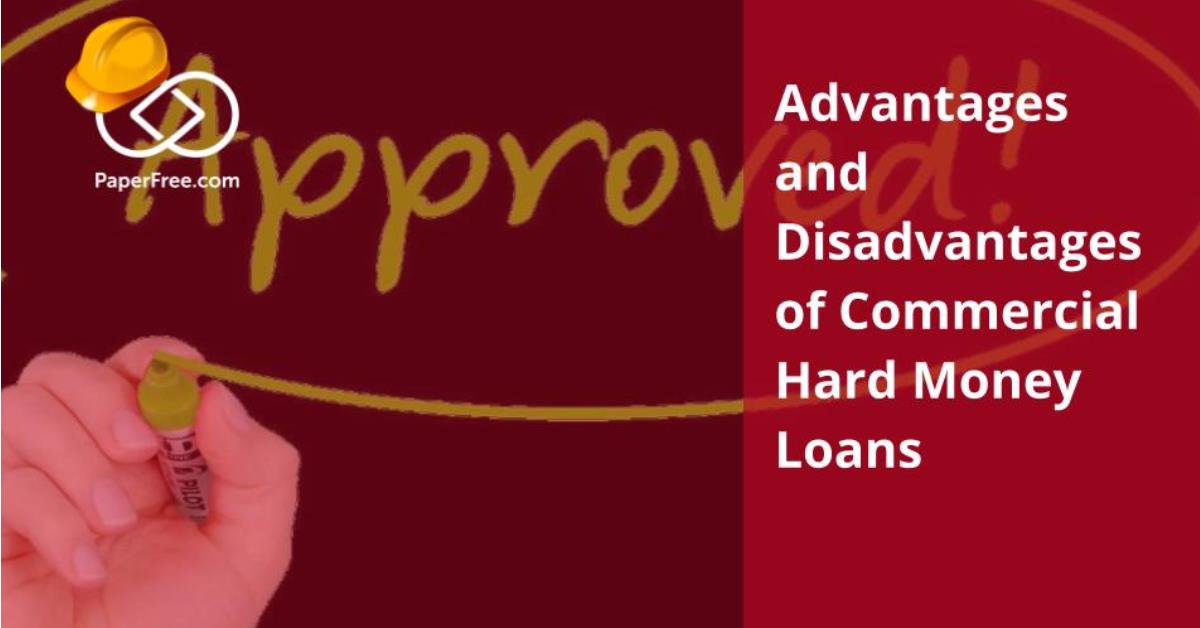 CONTENTS
Commercial hard money loans are a financing tool used by real estate investors. However, only experienced real estate investors know how to navigate the ins and outs of these loans. The less experienced investors can also learn about them and make better financial decisions for their future projects. Before applying for commercial hard money loans, you must know their advantages and disadvantages.
3 Advantages of Commercial Hard Money Loans
Fast Approval and Funding
The most common advantage of commercial hard money loans is their speedy approval and funding. These loans can be processed within a day because the lender will only consider the property, your equity or down payment, the exit strategy for the specific property, your experience, and cash reserves to make the monthly payments.
Few Requirements to Get Approved
Commercial hard money loans have fewer requirements compared to bank loans. Some of them include having enough cash to make the monthly loan payments, adequate equity on the property, ample experience in some cases, and a reasonable exit strategy. Because these types of loans have fewer requirements, their chances of approval are high. On the other hand, banks have strict and lengthy requirements that make getting loan approval difficult.
Commercial Hard Money Loans Can be Used to Fund Projects that Aren't Financed Elsewhere
Most commercial hard money loan providers approve loans that banks cannot. For instance, fix and flip loans. This involves purchasing a property after applying for short-term commercial hard money loans and making the necessary repairs before selling. Because the property is to be sold as quickly as possible, you will only need a 12-month loan which conventional lenders don't offer.
3 Disadvantages of Commercial Hard Money Loans
Although commercial hard money loans are approved quickly, they have less ideal aspects.
Commercial Hard Money Loans have Higher Interest Rates Compared to Bank Loans.
The interest rates of commercial hard money loans are always higher than bank loans. This is usually because of the lender's risk and the convenience of having quick access to finances. The interest rates for hard money loans range from 9% to 15%, depending on some factors. Your commercial hard money loans lender will also charge a small loan origination fee called points. These points range between 2 to 4, but some lenders can charge more in unique situations.
Commercial Hard Money Loans are Meant For Short Term Use Only
Most commercial hard money loans are set for 1 to 2 years, while longer terms range from 3 to 5 years. The longer the loan term, the higher the risk your lender is taking because it's difficult to predict future interest rates by the end of the time. In case the interest rates drop, you will have the option of refinancing your loan to lower current rates. On the other hand, when the rates increase, you will keep the lower interest rate while the lender waits for the loan to become due. When your lender remains for the loan to become due, they will make less than a new trust deed investment at the current rates. Lenders often offer shorter loan terms because this is a risk lenders take.
They Require Equity or a Down Payment of At Least 25% to 30%
Lenders of commercial hard money loans overlook many other shortcomings because they'll require enough equity in a property as their security. They use the 'hard' asset as security, while banks focus more on clean credit reports and income.
Subscribe to Paperfree Magazine
Paperfree Concierge

Talk to the investor concierge about the best-fit investment opportunities.