7 Tips for easily getting Jumbo mortgage loans
It is usually wise to involve an experienced mortgage broker to negotiate for your hard money Jumbo loans as opposed to walking into a bank. They can shop around in multiple financial institutions, lenders, and banks to find the best rates in the market.
last updated Tuesday, May 16, 2023
#Jumbo mortgage loans #Credit Score
---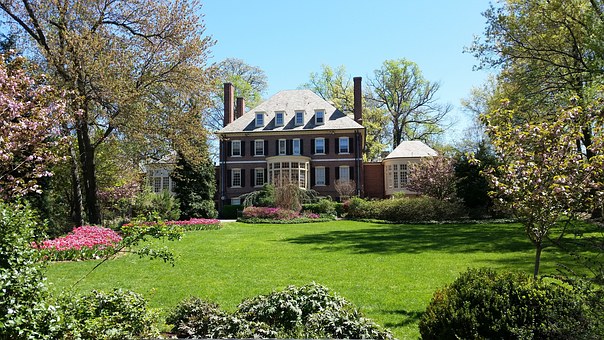 CONTENTS
Every American takes pride in huge classic buildings, big cars, big movie stars, huge mortgages, and so on. No wonder the government-sponsored Freddie Mac and Fannie Mae are back in full swing after the 2008 real estate crisis. Hard money jumbo loans provide a valuable financial tool for high-end property owners.
Light is at the end of the tunnel as central banks are now willing to open their doors for big bucks lending to qualified homebuyers who target upper-echelon real estate purchases.
What is a Jumbo Loan?
A jumbo loan is typically a more considerable mortgage amount which is standard for state-backed lending like Freddie Mac and Fannie Mae. The loan amounts usually exceed $417,000 in most states and over $625,000 in high-cost states like San Francisco and New York.
The approval process for Jumbo loans is more or less the same as with conventional loans, but there are a few factors that you should consider when undertaking a bank transaction. Whether you're buying your million-dollar dream home or refinancing an existing considerable—value home, the following seven tips should guide you:
1) Consider the two-loan Option
If you're looking at something closer to the $417,000 loan limit, consider getting two separate loans to add to your mortgage amount. This may be more difficult now that the real estate industry is just beginning to pick up from the meltdown boom, but you might still manage your first loan at $417,000 and another smaller second loan to fill the gap.
2) Do you need an ARM?
If you're looking to pay off your home within a few years and need the savings now, then the Shorter-term Adjustable Rate Mortgage (ARM) could be the perfect Option. But there could be a greater risk if the home doesn't appreciate as anticipated.
3) Save enough Equity
To access the best mortgage rates, even with conventional loans, you must set aside a substantial equity of 20% or more. When it comes to Jumbo loans, putting 30% down or having 30% equity will open doors for better rates.
4) Get your Documentation proper
The Jumbo mortgage provider will require you to provide all the relevant documents, just like any loan process. However, since the loan amounts are high, banks will carry out extra scrutiny. Tax compliance reports, corporate documents, trust information, asset sheets, and other documents are a few examples of items you'll need.
5) Look at your Exit Strategy and Long-term Plans
It's essential to consider your long-term plans and exit strategy when you apply for hard money Jumbo loans. Check if the home will be your lifetime home or if you might relocate due to work-related issues.
6) Do you have a Great Credit Score?
Having a credit score of 680 is good enough for conventional loans. However, Jumbo loans require even higher credit scores. If you have at least 760 scores, you'll get the best possible rates for hard money jumbo loans.
7) Consider getting a Buy-down
Since you're dealing with a higher loan amount, it's critical to consider the financial impact of a rate buy-down. That few dollars difference could save you huge sums regarding quicker payoff and lower interest payments.


Our Platforms
Investment Opportunities Platform: Real estate investment platform
Investment strategies: real estate investment strategies.
Investments knowledge platform: Real Estate Investor Magazine.
Learn more about Real Estate Private Equity.
Subscribe to Paperfree Magazine
Paperfree Concierge

Talk to the investor concierge about the best-fit investment opportunities.