Why does the Commercial Hard Money Loan Application Process Feel Like a Strip Search
Have you ever felt like you have been strip searched after just applying for a commercial hard money loan? In today's real estate market, most commercial hard money lenders require too much personal information that you may feel like they know every detail about you before they are done.
last updated Wednesday, May 17, 2023
#Hard money loan #Loan Application Process
---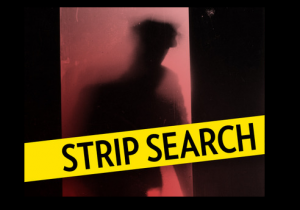 CONTENTS
Although comparing your loan application procedure to strip searching is a bit extreme, handling details of your work history, investment history, credit history, and other lending criteria to get approved for a commercial hard money loan can feel intrusive. Have you ever wondered why today we could not walk the real estate investing world without such intensive profiling? This can only be because of several changes in the commercial hard money lending industry over the last few years.
Commercial hard money lenders could initially lend to anyone based on the potential profits after investing in a property. The lender had little and sometimes no emphasis on other personal lending criteria. At that time, having good credit, significant income, or investing experience didn't matter. However, these were the glory days of the industry. The housing markets were always hot everywhere, and commercial hard money lending worked efficiently to provide fast money for real estate investors without putting them over the coals.
The trouble started after the housing market crashed from 2008 to 2009. Most commercial hard money lenders lost their money during the crash, and forced them to tighten their lending criteria. Traditional lenders also toughened their lending requirements, which explains why most commercial hard money lenders today have similar needs to conventional lenders.
In today's real estate industry, commercial hard money lenders require similar requirements that traditional lenders initially needed before 2008 to 2009 real estate crash. This included;
A complete job history
Your current job
A full credit history
Real estate investment experience
A 20% down payment
Other expenses, including repair, title, and closing costs
The main advantage of commercial hard money lenders is they can loan you to make repairs, and traditional lenders won't. The worst thing about the change is the experience requirement. Most first-time real estate investors face the main challenge of getting the needed funds to close the first deal, and most of the time, commercial hard money lenders muscle the new investors out of the game even before they get started.
Subscribe to Paperfree Magazine
Paperfree Concierge

Talk to the investor concierge about the best-fit investment opportunities.