Six Tips for Selecting a Good Commercial Hard Money Lender L1:B1
Hard money loans are usually used to fund transactions when a quick turnaround is required such as flip and fix purchase. In such a situation, a quick turnaround is possible with hard money lenders. Your loan can be approved and closed in as little as 72 hours
last updated Thursday, May 18, 2023
#Commercial hard money lender #Loan to Loan Ratio
---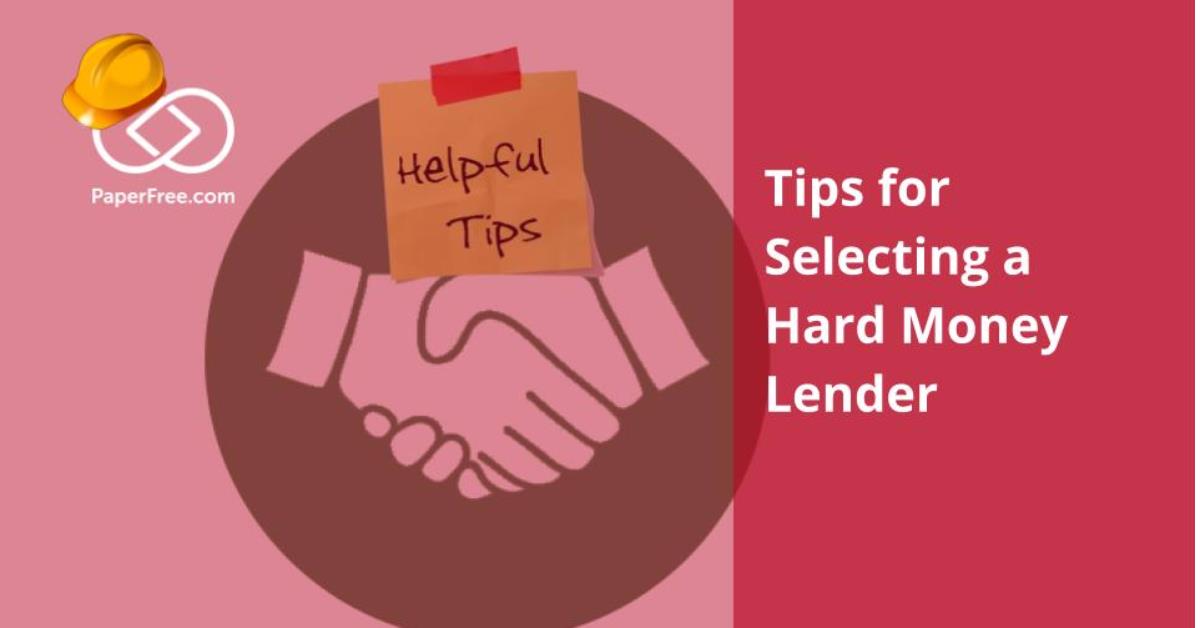 CONTENTS
Hard money loans usually fund transactions when a quick turnaround is required, such as flip and fix purchases. Conventional bank loans are generally used in cases where the property will be held for an extended period. A quick turnaround is possible with hard money lenders in such a situation. Your loan can be approved and closed in as little as 72 hours.
Many hard money lenders are more than willing to finance the purchase of both residential and commercial properties. However, they evade loans relating to owner-occupied residences because of more transaction regulations. Commercial hard money lenders offer loans for single-family homes at a fixed rate. The interest on the hard money loan differs by borrower's specific conditions and by the commercial money lenders. Interest rates begin at 10% and rise to the mid-teens.
There are many commercial hard money lenders in the market today. Therefore you should be careful while choosing the right one. Here are some tips for selecting suitable commercial hard money lenders.
Pick a firm that focuses on Hard Money Lending.
The service and compliance need for hard money loans are usually complex and require the expertise of devoted commercial hard money lending professionals. Professional commercial hard money lenders know how to structure loans to facilitate an excellent result for all parties involved.
Emphasize your Search Locally
You will need to find commercial hard money lenders locally because they want to inspect the property that will protect the loan in person. Local Commercial hard money lenders are more flexible than lenders that operate nationwide.
Insist on a High Unit of Transparency
All the involved parties should access the loan data during the actual process. Therefore, commercial hard money lenders should follow printed loan program rules. Some lenders tout teaser rates that are impossible in factual lending circumstances.
Check for Licensing
Some commercial hard money lenders are licensed to work in certain states as licensed by their state Department of Real Estate. An excellent commercial money lender should be registered with the Nationwide Mortgage Licensing System and Registry. You should also check if the lender has a valid Real Estate Broker License.
Rank your Hard Money Needs
Commercial hard money lenders specialize in different properties and have separate policies. It is, therefore, advisable that you present all your requirements, for instance, the address of the property, the purchase price of the property, and the renovation budget, among others.
Know the Implication of Loan- to- Loan Ratio.
Commercial hard money lenders use the property's current value as collateral for the loan. Commercial hard money lenders usually take a more conventional assessment method than banks' standard evaluation method. The maximum hard money loan a lender can offer you is 70% of the home's value.


Commercial hard money lenders vary from one to another in their loan-to-loan value principles, minimum and maximum loan amount, the type of property they finance, the geographic region they serve, and the level of service they offer. The best way to find good commercial hard money lenders is to search for recommendations from local mortgage providers and realtors. You can also ask for the contribution from local real estate investor groups.
Subscribe to Paperfree Magazine
Paperfree Concierge

Talk to the investor concierge about the best-fit investment opportunities.