How Your Team Can Make the Most of LinkedIn Sales Navigator
---

by Aditi Bansal @aditiban
Updated on Monday, May 8, 2017
Has Linkedin Sales Navigator become your primary B2B sales tool? Learn 3 important ways to ensure that your team is making the most of Sales Navigator tool.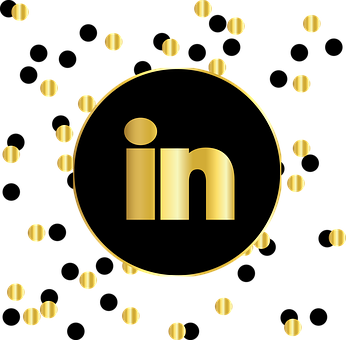 tags #Linkedin sales navigator #Business prospects #
Originally Published:
www.salesforce.com/.../...most-b2b-sales-team.html

Author: Kristina Jaramillo
Author's Twitter handle:
https://twitter.com/getlinkedinhelp
Author's Linkedin Profile:
https://www.linkedin.com/in/kristinajaramillo


---
LinkedIn sales navigator is one of the tools offered by LinkedIn to target sales and marketing leaders. LinkedIn sales navigator assists them to engage with decision makers more resourcefully because it provides real understandings into what prospects care about.
If you know how to leverage it in the right way, LinkedIn Sales Navigator has thrilling possibilities for sales teams. It does not matter what you may hear from other social media companies, reach without engagement means very little. Therefore, LinkedIn Sales Navigator provides real-time signals for meeting opportunities. With LinkedIn Sales Navigator, you can also create messaging around prompt events by getting updates about the company.
Apart from being a prospecting tool, LinkedIn Sales Navigator is also an account management tool. It enables you to see what is happening with the leading decision makers in select accounts. When you integrate LinkedIn Sales Navigator with any CRM tool, it becomes a powerful Customer Relationship Management tool. LinkedIn Sales Navigator provides you with simple lead ideas based on the accounts in your previous search and CRM.
LinkedIn can be your social selling strategy if you make the most out of it. Without the right message, the right content and the right approach to allow sales use LinkedIn, all the lead suggestions won't be of help to you. You need to have a customer development strategy so as to have a revenue performance management. It is worthwhile investing in LinkedIn sales navigator because it can make your marketing and sales team more resourceful.
Ensuring your Team Leverages LinkedIn Sales Navigator
Concentrate on the Right Business Prospects
You need the right people in the right role. You should create distinct roles in the LinkedIn marketing and social selling programs so as to create a sales enablement surrounding where prospects are easily evolved through different stages of the buying cycle. This is the only way you will change from lead to revenue using what is called social product or solution marketing program.
Emphasis on the Right Product and Solution Value
Frequently, marketing and sales leaders take up that prospects will view their product in the same way that they do. However, many customers can disapprove this. For instance, a data integration company was emphasizing their content and messaging on an XX% increased sales leads, other data companies also promoted this promise. The message becomes oversaturated to prospects.
Concentrate on the Lead Strategy
The biggest difference between B2B sales and a marketing team that motivates demands and enjoys reliable sales leads and revenue prospects is the approach. A comprehensive LinkedIn strategy includes:
• Content strategy
• Lead engagement strategy
• Lead generation strategy
• Community building and engagement strategy
• Intelligent prospecting strategy
• Thought leadership strategy
If you want to find, engage, attract and convert connections into revenue opportunities, you need to patch all the pieces of the puzzle together. This way you will be making the most out of you LinkedIn Sales Navigator as a tool.
This page has a focus on Linkedin sales navigator, Business prospects was shared by Aditi Bansal @aditiban.