6 Advanced LinkedIn Prospecting Tactics that help Sales Reps to boost sales
Learn how to get the most out of Linkedin through top six advanced hacks. Discover prospects and boost sales effectively by becoming more productive.
Updated on Thursday, September 21, 2023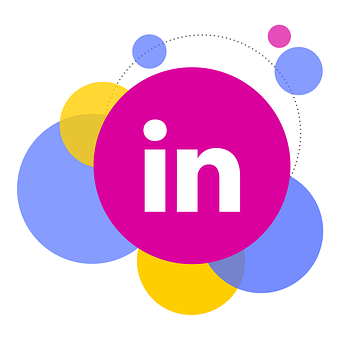 tags #Linkedin prospecting #Linkedin sales navigator #
Original link: https://persistiq.com/blog/6-advanced-linkedin-prospecting-tactics-for-the-outbound-sales-rep/
Author: Brandon Redlinger
Author's Twitter handle: https://twitter.com/Brandon_Lee_09
Author's Linkedin Profile: https://www.linkedin.com/in/brandonredlinger

---
LinkedIn offers the best platform for the most recent and accurate data on an individual's occupation, responsibilities and contact information.

The platform offers you access to an information gold mine to help you with B2B leads. LinkedIn has strategically created a pathway that leads sales reps to this goldmine. Development sales reps consider the LinkedIn Sales Navigator a crucial tool to success.
However, there are additional tools to help you improve your prospecting.
Plugins and Extensions
LinkedIn extensions and plugins give you access to more data and insight into each users network. However, the network does not give you insight into the depth of connections between users. Conspire helps you solve this by integrating data from multiple platforms and analyzing the depth of the connections.
Alternatively, you can use Discover.ly to look for common connections on other social platforms such as Google+, Twitter, and Facebook without leaving the platform. In case you are using Salesforce but dread the task of moving contacts from LinkedIn, use Brisk. It scrapes and collects all the contact data, and allows you to transfer it as a contact or lead in a single click.
Advanced Search
Boolean search commands allow you to refine your search by switching up your search commands. For example, if you key in 'Marketing OR Sales' in an Advanced LinkedIn Search, you get the results of people with either or both terms in their titles; the 'OR' must be in caps. These commands help you refine your search.
The Power of InMail
LinkedIn lets you send messages to 1st-degree connections only. However, InMails, available for a fee, help you send messages to all your contacts.
If you really need the connection, there is a hack: LinkedIn gives you access to 15 InMails for your 2nd and 3rd-degree connections in the same groups as you regardless of your account status. Niche groups offer the perfect grounds for prospecting. Once you find a 2nd-degree connection you would like to contact; visit their profile; find their listed groups and join one. This allows you to send then an InMail directly.
The Sidebar Hack
Congratulations, you found a LinkedIn user who fits the specifications of your ideal customer; well, chances are you are not the fist. Follow the track of those before you by using the 'people also viewed' or the 'people similar to' for more leads.
Wow with your Message
All LinkedIn users use a unique approach managing their connections. Avoid the traditional and overdone 'Hi, I would like to add you to my network': instead, take the time to create a personal and relevant message to pick the interest of your prospect. Personal connections based on mutual friends, a congratulatory message or a common interest can improve your prospects.
Beyond LinkedIn
Sometimes you need to get out of LinkedIn to close the deal. For example, LinkedIn's Rapportive Chrome extension helps you verify email addresses before sending a cold email. However, combining Rapportive with Name2Email automates the guesswork, helping you find the right email addresses fast.
LinkedIn works best on its own, however, with a few hacks; you can override some of the barriers and improve your prospects. LinkedIn will continue to upgrade the platform and fix the leaks, making it impossible for you to use the hacks. However, the resilience of hackers and will always create new tools and tactics to help you improve your prospects.