B2B Magazines: Top Trends and Challenges for Marketers
---

by Aditi Bansal
Updated on Monday, May 8, 2017
Learn about the top trends and challenges faced by B2B marketers while publishing B2B Magazine. Paperfree Magazine offers tailored information to help you to grow a personal career and your organization.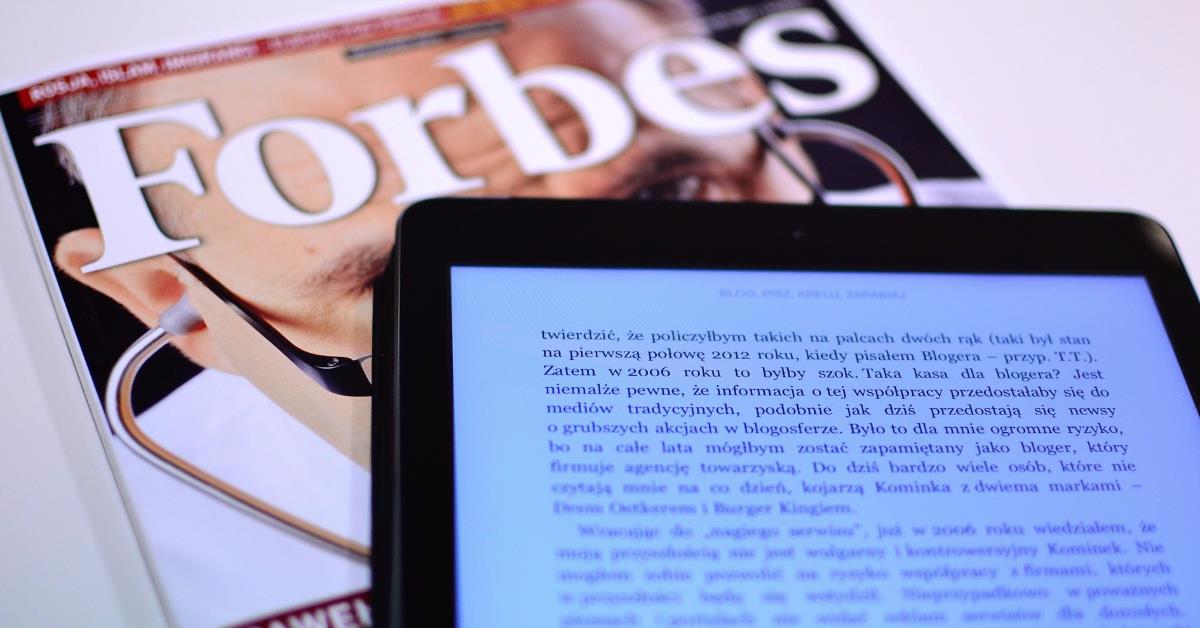 tags #B2B Magazine #B2B marketing magazine #
Original link: www.linkedin.com/.../10-digital-magazine-trends-challenges-b2b-marketers-shay-moser
Author: Shay Moser
Author's Twitter handle: https://twitter.com/ShayMoser
Author's Linkedin Profile: https://www.linkedin.com/in/shaybmoser
---
The launch of Technically mobile magazine rocked the digital printing industry but sadly discontinued its services before seeing the light of day. This piece will highlight some of the digital magazine trends that every editor-in-chief should consider, and the challenges facing today's online publications in the clustered information world.
Current Trends in Digital magazines
Digital magazines are just in their infancy stage, but their growth is quickly offsetting the slowing magazine sales. According to the Audit Bureau, in the first half of 2015, the circulation of magazines dropped by an average of 5% while the digital circulation increased by 21% year over year, hitting a massive 409,414 mark.
Challenges facing the B2B Digital Magazine
Statistics indicate a healthy growth rate for digital magazines, but its online publishing comes with a whole host of challenges. Here are the common challenges facing the digital magazine:
1) Pleasing everyone- B2B digital marketers cannot create a single content to reach out top every clientele. You have to tailor your content to suit all buyer personas at various levels of the buying process.
2) Designing for mobile media- presenting content for the digital market is a new field and the print-centric marketers must re-formulate their content.
3) Information delivery- everyone wants to access online content seamlessly. Technically, for instance, was offered via email subscription and could be accessed from iPhones and Android.
4) Being dependable- it's important to generate regular content over a period to build credibility.
5) Return on investment- If you're going to depend on subscription revenues, you'll most likely not sustain the platform, according to a report by Hubspot's Digital Publishing Benchmarks.
The Troubles with Technically Digital Magazine
The Technically digital publication contained complementary video summaries, links to more sources, great content tidbits, and in-depth articles. However, its limited availability in Android and iPhones brought a hindrance to readers. Many users never wanted to download extra apps in their phones or alerts on their devices. The elaborate steps and time it took to navigate through Technically were not worth the effort in the current fast paced world.
Technically was then brought to the company's website and the content promoted in a pop-up ad and banner ad on the homepage. The same content was shared with users through a landing page of the website creating a unique B2B content marketing platform while utilizing the benefits of SEO.
Providing the magazine online gave the easiest way for users to access the entire publication and download for offline use. Additionally, the content improved SEO ranking and increased traffic and brand credibility. It also offered low-cost, competitive advantage, and ROI.
An example of new age B2B marketing magazine delivering squeezed content is Paperfree Magazine. You save time reading their stories. Tailored information helps you to grow a personal career and your organization.
This page has a focus on B2B Magazine, B2B marketing magazine was shared by Aditi Bansal.