

John Burson

 


edited Thursday, May 4, 2017

   
Subscribe
Are you struggling to convert leads into real sales? According to a B2B Lead Generation statistics of 2015, almost 59% of marketers consider quality lead generation as a top priority. Identifying qualified prospects is one thing, but converting leads into tangible sales is another story altogether.
B2B sales involve complex decision-making protocols considering the massive amounts of money involved in such purchases. It's, therefore, critical to developing a trustworthy relationship with your clients to streamline the buying process.
Here are the top proven tips that will help you to explore more opportunities in B2B marketing and avoid struggling to convert leads:
Set Data-Driven B2B Marketing Objectives
Are your prospects always uninterested in your services? Then you could be spending energy on the wrong target audience. You need to collect the right information and identify your targeted buyer personas. A thorough market research based on the prevailing client base should help you to understand the real value of your brand.
When you focus on assisting your buyers to achieve their goals, you create a trustworthy persona that resonates with many prospects. The sales teams interact more with your customers and should get you the more accurate feedback on their needs.
Minimize Website Friction
Friction on websites is among the leading causes of desertion. According to statistics by Baymard Institute, almost 69% of e-commerce users desert a shopping cart before they make a purchase. Friction can come from little things like extremely slow load-times, rigorous log-in processes, excessive images, and so on. To simplify the checkout process, get rid of elaborate copy from the site and stick to short main points.
Design a Lead Nurturing Plan
Companies that automate their lead management experience a 10% rise in revenues within the first 6-9 months (according to Gartner report). It, therefore, pays to invest resources and time in B2B marketing automation for maximum returns.
Personalization meets customer behavior when you utilize data to adapt to client's behaviors. How accessible is your brand? Many managers assume that 9 am to 5 pm working hours adequately serve all clients. Your ability to meet the need of your customers at the times they need it will significantly build their trust and convert more leads.
Provide Adequate Team Training
Converting leads involves a close collaboration between sales persons and marketing staff. Provide adequate training to all your staff on the modalities of moving prospects through the pipeline.
Begin with a value proposition and progressively liaise with buyers to find the most appropriate solution. Teach your sales reps to understand the customer likes and dislikes about the existing package and develop a strategic response with a clear focus on value.
---
Originally Published: https://blog.kissmetrics.com/b2b-marketers-struggle-to-convert-leads/
Author: Shayla Price
Author's Twitter handle: https://twitter.com/shaylaprice
Author's Linkedin Profile:
https://www.linkedin.com/in/shaylaprice

Subscribe to Paperfree Magazine
Free Paperfree Concierge Service
Paperfree Concierge

Get dedicated service, from finding the right information to complex investment challenges.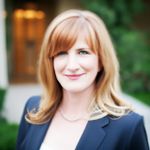 Real estate investment strategies