

John Burson

 


edited Thursday, September 21, 2023

   
Subscribe
Originally Published: blogs.adobe.com/.../
Author: Bruce Swann
Author's Twitter handle: https://twitter.com/btswann
Author's Linkedin Profile: https://www.linkedin.com/in/bruceswann
---
How much can your sales teams depend on email marketing to convert leads into sales? Despite the endless options available for B2B lead generation, emails still remain the strongest link in cross-channel marketing strategy.
B2B marketing strategies of the past focused on funnel activities that drove demand. Currently, B2B marketers have shifted focus to customer journey and ability to personalize brand interaction. To succeed in the complexities in modern B2B email marketing strategies, you must keep your customers active, engaged, and passionate about pursuing your brand across various channels.
Here are six tips that will help you run a B2B email campaign that brings quality leads:
How do you pin the Right Tone?
The tone of your emails will set a stage for what happens next. Imagine meeting someone for the first time, and their first impression is just disgusting. Will you keep the meeting for long? Probably not! For B2C firms, the tone is deliberately set to grasp attention with short focuses with a twist of entertainment.
However, for B2B content marketing, the correct tone should be more about developing and fostering a business relationship. This can be achieved by providing a trusted solution and packaged in a way that every email contains some value.
Personalize your Emails
Customized emails that address specific issues always carry the day. Luckily, there are numerous data attributes that assist B2B marketers to personalize emails directed to various clienteles. You can address people by name and even by their titles or roles in the organization.
Master the Art of Timing
Does your data make sense to your customers? Data is a critical component of B2B marketing that uncovers the best moment of the day or week. Depending on whom your prospects are, the strategic times for email communication will vary. Collect adequate information to inform your timing.
Knowing the exact position of your prospect in the customer journey will also inform your timing concerning triggering appropriate follow-up emails. For instance, you can send an email or make a phone call the moment you realize someone has downloaded a white paper and taken actions that indicate interest in your product or service.
Cross Channel, Coordinated and Automated Emails
Email marketing becomes more effective when cross channeled, coordinated, and automated. It means that you should notice the moment a client expresses interest and make a follow-up action on that event. You can also automate some responses to make your work easier. That way you'll be able to delicately move your customers through the buyer journey by incorporating other cross-channel strategies.
Be Straight to the Point
Whether you're sending emails or other correspondences, focus on the right messaging that make your communication clear and to the point. However, you must be sensitive to the position of the client in the buyer journey. Start with broader channels like newsletters, but the moment you learn about the likes of the individual, you can tailor your emails to target their specific needs.
Measure your Success
Operational-oriented metrics like who read the email, how many click-throughs you got, who viewed your mail, and so on, will enable you to connect the dots and measure the success of your email strategy. This can be further linked to email contribution to your pipeline and revenue contribution.
Subscribe to Paperfree Magazine
Free Paperfree Concierge Service
Paperfree Concierge

Get dedicated service, from finding the right information to complex investment challenges.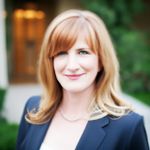 Real estate investment strategies