B2B Lead Generation Tactics in Commercial Insurance Markets
---

by Aditi Bansal
Updated on Monday, May 8, 2017
Generate an endless stream of commercial insurance leads through online B2B marketing tactics.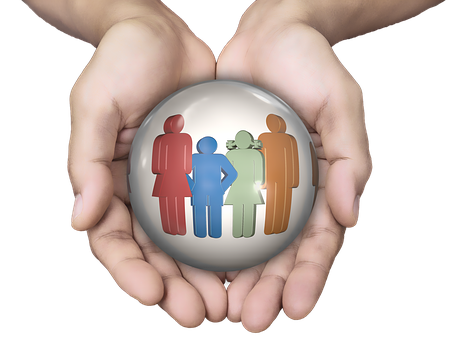 tags #B2B lead generation #Commercial insurance leads #
Originally Published: www.agencynation.com/.../
Author:
Ryan Hanley
Author's Twitter handle:
https://twitter.com/RyanHanley_Com?lang=en
Author's Linkedin Profile:
https://www.linkedin.com/in/ryanhanley
---
Many people have a myth about the insurance industry. They say that business owners and company decisions makers usually don't visit the Internet to create relationships or do research. They say that they cannot ultimately make a buying decision for their commercial insurance needs.
Limitless Commercial Insurance Leads
The key to creating insurance lead generation is successfully joining your online and offline marketing efforts. This is because the current marketplace is one of a kind. Clients go online and offline all day long. In every step consumers take on the internet, your life exists.
Why is Insurance Different?
Insurance lead generation has its own difference. To have a good insurance lead generation, you have to be talented in both online and the offline worlds. This will be in terms of sales and communication. Insurance consumers assume that we have the technology and ability that is set to satisfy their services, communication and buying choices irrespective of offline and online. Some customers are unconnected. The only way of communicating with them will be a face-to-face discussion if they have insurance leads.
In the current marketplace, we no longer have the ability and power to command the type of communication.
Until the last decade, the internet has not experienced a widespread adoption hence the mobile internet maybe a quarter of that time. All that time, the insurance agencies have been doing their business the way they liked. They survived by pressing the flesh, eyeball-to-eyeball, handshake and a smile. Currently, the internet has had a widespread adoption and has become more accessible and accepted socially. Therefore, many growing independent insurance agencies now prefer to begin their insurance discussion online for insurance lead generation.
Lead Generation in Insurance
Creating a lead for commercial insurance starts with an open mind and a readiness to adjust and accommodate all of the current insurance clients. This means:
• Responding to prospects through text messaging
• Using LinkedIn and other social media to connect to commercial clients
• Accepting the cyber liability risk that your customer's businesses are exposed to
• Offering e-signature competence for insurance lead generation
• Using mobile devices such as portable projectors to deliver sales presentation for insurance lead generation.
However, many clients will still want the human life, the real life relationship synonymous with the way independent insurance agents have been doing their business for over a century. This means that we should move from one-dimensional, unconnected generation process that is accepted by the growing majority independent insurance agencies.
This page has a focus on B2B lead generation, Commercial insurance leads was shared by Aditi Bansal.