Which B2B Social Media Network is Best for your Marketing Strategy?
---

by Aditi Bansal
Updated on Monday, May 8, 2017
It is easy to get overwhelmed by multiple social media platforms around. This article will help you assess which social platforms give best ROI for your B2B marketing strategy.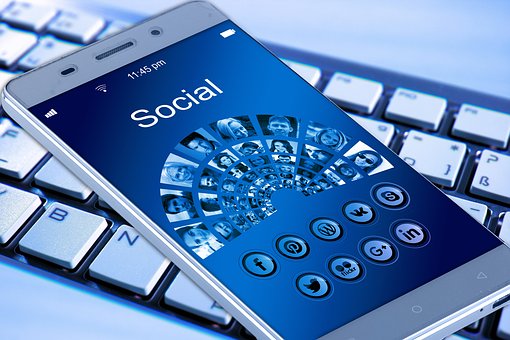 tags #B2b social media #B2B social media strategy #
Originally Published: searchenginewatch.com/.../which-social-network-is-best-for-b2b-marketing

Author: Jasmine Sandler
Author's Twitter handle: https://twitter.com/Jasmine_Sandler
Author's LinkedIn Profile: https://www.linkedin.com/in/onlinebranding
---
Which Social networks Offers the Best B2B Opportunities?
Social networks offer unique B2B marketing opportunities that marketers can leverage. When choosing the best social network, it important for you to understand the advantages and disadvantages each option presents.
Marketers looking for B2B opportunities must create a concrete social media plan that states their positioning in the market and thoroughly reviews their competition.
LinkedIn
LinkedIn facilitates relationships easily. Opportunities available on LinkedIn include personal branding and marketing, sales leads for business professionals and marketing via lead gen advertising.
Linked offers refined tools that allow targeting by title, company, industry, location and other demographics. B2B prospecting on LinkedIn gives you access to professional information of a prospective target while creating room for a warm introduction.
On the flip-side, LinkedIn's focus on creating a feature-rich website compromises its functionality and user experience. You are likely to experience pop-ups, disabled links, and unnecessary messages.
Google+
Google+ is growing its presence as a social network. It offers a business page that allows personal engagement, which opens up opportunities for relationship building, which is an anchor in B2B sales. As a B2B platform, Google+ allows you to organize video conferencing with new contacts.Placing your content on Google+ increases your ranking significantly— the platform feeds the content directly into the personal search results of your circles.
One challenge with Google+ is that is works better as a content delivery platform. It is easy to lose control over Google+ conversations, and turn off B2B prospects. The business pages also have a long way to go in B2B adoption.
Twitter
Twitter's mobile app makes it the best platform for news updates, real-time conversations and live coverage of events. Live tweeting helps in the B2B success of an organization. Additionally, the use of hashtags helps reporters identify key themes and personalities.
Unfortunately, Twitter does not guarantee you will get a reply. Twitter also fails to create the same connections with followers as Linked in does, reducing the chances for you to develop valuable B2B relationships.
Facebook
Facebook as a B2B tool helps in promotions, client services, and event announcements. B2B marketers can take advantage of the opt-ins for e-mail marketing on business pages. Their efforts must also focus on target engagement in groups and pages.
YouTube
Every social media marketing campaign needs an online video created with the brand and the target audience in mind.
Youtube offers several opportunities for B2B networking when you create compelling videos that users can share. The platform allows you to embed the video on your website or other B2B marketing tools such as Slideshare, making the video available for re-sharing on other B2B networking platforms.
On its own, Youtube does not offer leads or opportunities for B2B relationships.
The Winner Is:
In case you have a shortage of resources and time, focus on LinkedIn as it the only platform created specifically for B2B marketing, and will greatly increase your bottom line. Always use other networks if you are serious on leveraging B2B opportunities online.
This page has a focus on B2b social media, B2B social media strategy was shared by Aditi Bansal.