How to use LinkedIn effectively as a personal CRM system
---

by Aditi Bansal @aditiban
Updated on Monday, May 8, 2017
Linkedin can be used as a lightweight CRM with great mobile integration. Check out how "Relationships" and "Contact Info" tab"keep track of your contacts.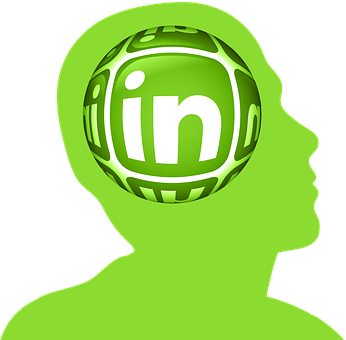 tags #How to use Linkedin effectively #LinkedIn #
Originally Published:
blog.michaelaffronti.com/.../

Author: Michael A. Affronti
Author's Twitter handle:
https://twitter.com/micflash
Author's Linkedin Profile:
https://www.linkedin.com/in/michaelaffronti


---
When you like doing a lot of speaking and networking, you probably have a pile of business cards. Getting rid of those business cards may result in losing some context. The best move for you to make will be using LinkedIn as your business 2 business marketing Customer Relationship Management (CRM) to connect with people.
How LinkedIn works as a CRM
The first step begins with the magical button on LinkedIn. There is a star that is under someone's profile picture on LinkedIn. Start by clicking that star. You can save that person's profile as a contact. The star tab will turn to relationship tab once the contact is saved.
The Relationship Tab
The Relationship Tab is the best area to use LinkedIn as your business 2 business marketing CRM System. You can enter information that only you can see. In this case, LinkedIn will automatically populate all the messages that have been sent to you and the saved contacts on LinkedIn.
Tags
LinkedIn gives you the ability to tag a saved contact. You can tag the individuals you met at an event or conference. This way, you can easily pick those persons via tag for follow –up contacts. In case there will be another conference or event, you can use the tags to inquire if they will be available to meet you.
How you met
This feature remembers who a saved contact is even if it has been years. You can enter details of how you met and if you were introduced, you can select who introduced you.
Business 2 business CRM is a strategy to manage the business 2 business marketing relationships and the interactions with current and potential customers.
Customer Relationship Management (CRM) and Business 2 business marketing
Business 2 business marketing content is shared online by many entrepreneurs. This indicates the desires for media which gets them thinking and creative. Customers are engaging in a way that is entirely unparalleled in our previously linear production model. This then associates to Customer Relationship Management (CRM) System in a real and physical way. CRM allows you to define the kinds of metrics to use. You will get to know what to do with the new leads generated via content by having business 2 business marketing Customer Relationship Management (CRM) solution in place. You will also be able to keep track of them.
Your customers spend time on LinkedIn. Be sure that your followers will see your interactions. Take the advantages of using business 2 business marketing LinkedIn as your personal CRM. You can also download the mobile integration, for instance, the LinkedIn App for Android and in settings, turn on Download Connections.
This page has a focus on How to use Linkedin effectively, LinkedIn was shared by Aditi Bansal @aditiban.