10 Essential B2B Social Media Tools for Efficient Marketing
---

by Aditi Bansal
Updated on Monday, May 8, 2017
Learn how these tools help in social media marketing while addressing unique needs of B2B space. The analyses will help you find right tool for you B2B marketing strategy.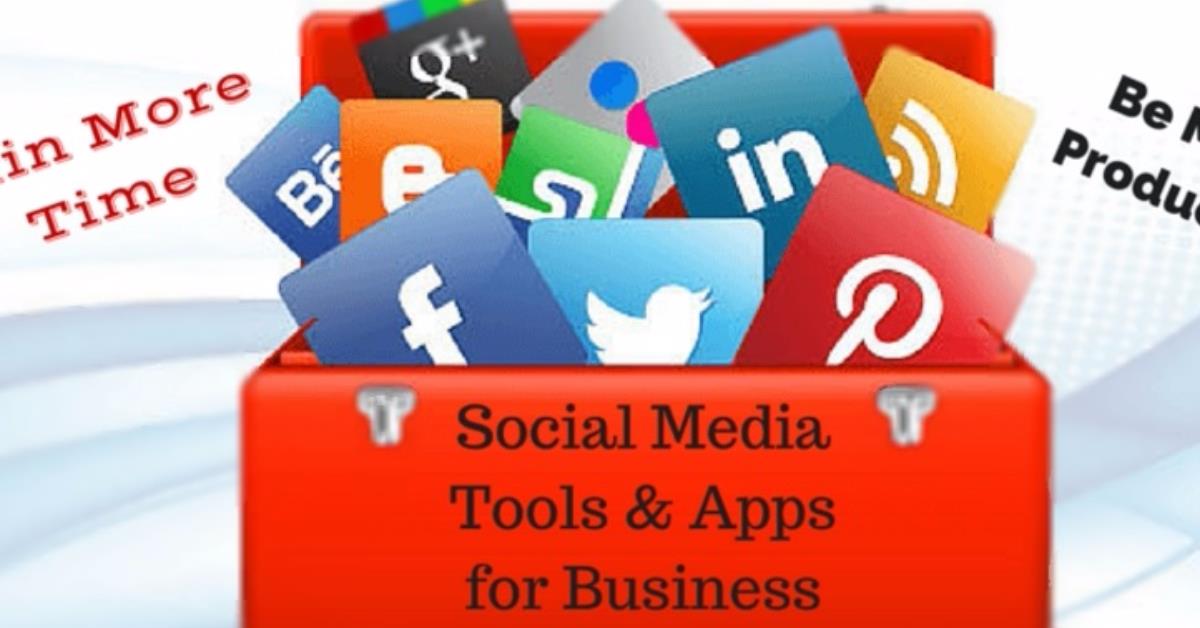 tags #B2B social media #B2B social media marketing #
Originally Published: http://mashable.com/2010/04/08/b2b-marketing-tools/
Author: Christina Warren
Author's Twitter handle: https://twitter.com/film_girl
Author's Linkedin Profile: https://www.linkedin.com/in/filmgirl
---
Social media marketing is more efficient, easier, and more effective if a marketer is equipped with the right tools. Although most tools are aimed either at consumers or B2C marketers, there are still more tools that help address the B2B space.
Tools and services for B2B marketers on Social Media Marketing
Salesforce.com
Salesforce.com has introduced different solutions via its Service Cloud 2 platform that has helped in the integration of B2B social media with salesforce.com ecosystem. A good application that B2B marketers can use is Salesforce for Twitter. Salesforce.com for Twitter will help you pull and monitor Twitter accounts and feeds within the Salesforce.com CRM. This tool will also help you assign cases or leads based on tweets directly to the CRM.
HootSuite
This is a great tool both for managing multiple social media networks, and it can now support WordPress blogs which are a great thing if you want a way to schedule messages and posts to multiple networks. HootSuite also supports stats tracking and alerts, and it's free.
CoTweet
It bills itself as a Twitter CRM tool, and it has been used by some big brands including JetBlue, Ford, and it also allows several users to have access to a single account. CoTweet will help you to monitor trends and keywords, and it can assign updates to associates for follow-up.
SocialTALK
This is a B2B social media workflow tool that has been developed to assist companies to manage their presence on different platforms and also monitor feedback. SocialTalk can also help manage several B2B social media accounts from one dashboard.
Radian6
B2B social media marketers heavily depend on social networks for lead generation. By monitoring Online communities, Twitter, and forums, a B2B social media marketer can seek what people are saying and a solution to their needs.
Spreadfast
This is a tool used for monitoring, managing, and measuring various solutions. It can be used to manage multiple accounts or to schedule content. B2B social media marketers can also use Spreadfast to do real-time monitoring of used keywords.
Social Radar
This tool is used to conduct deep social media monitoring and analysis. The SR has an alert package that can monitor conversation fluctuation and topics from sentiment analysis and designated influencers.
truPULSE
It can listen and monitor conversations surrounding some keywords from Facebook, Twitter, video sites, RSS feeds, and blogs. B2B social media marketers can also track the perception and tone of brands amongst their own.
Viralheat
This is a social media analytics, and monitoring service used to monitor GoogleBuzz, Twitter, web, Facebook Fan Pages and viral video statistics. Viralheat is different from other options because it can restrict profiles by geographical locations.
Sentiment Metrics
This tool can be helpful to B2B social media marketers because just having some twitter mentions on a certain brand isn't helpful. This tool can be used by B2B social media marketers to monitor platforms, forums, and blogs.
Paperfree.com
Paperfree.com is a new business operating platform that embraces the motto: "Build it your way." Paperfree's solution allows B2B marketers to integrate social media tools or 3rd party applications within the Flows platform, which automates lead generation. From there, users can automatically leverage the tool to manage, generate, convert leads into sales.
Assign cases. Post directly. Flows monitor, follow up other aspects of your workflow and track B2B clients.
This page has a focus on B2B social media, B2B social media marketing was shared by Aditi Bansal.