EB-5 Immigrant Investor Regional Centers
Learn below What is EB - 5 Regional center? Find the list of approved regional centers.
last updated Friday, December 8, 2023
#eb5 regional center #florida first regional center
---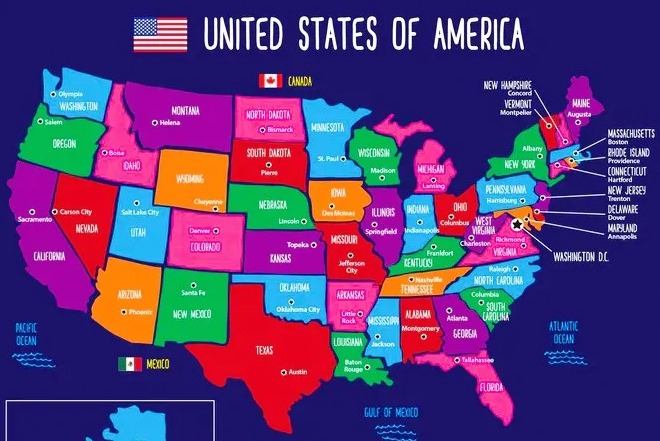 CONTENTS
This page lists current EB5 immigrant investor regional centers by state, name, and approval status. USCIS (United States Citizenship and Immigration Services) will periodically update the list.
What is Eb5 regional center?
An EB-5 Regional Center is an entity organization approved by the USCIS to facilitate and promote economic development through the EB5 Immigrant Investor Program. Regional Centers play a significant role in the EB5 program; regional centers provide an investment pathway to green cards for immigrant investors.
The List of EB 5 Reginal Centers.
Approved Regional Centers
View the list of approved EB-5 regional centers sorted by state or name. Approved centers are noted with the status "active."
Terminated Regional Centers
Regional centers whose participation in the Immigrant Investor Program has been terminated by USCIS are listed on the same list with related termination days.
The complete list of Regional Centers. (Updated on Friday, December 8, 2023, list Source - uscis.gov)
Download list sorted by: [by center name], [by state].  
Most active states
Regional Center Name
Regional Center ID
Termination Date (if)
State
1 America Regional Center
ID1626554415
active
California
168 America Regional Center, LLC
ID1235250868
active
California
5 Starr Regional Center LLC
ID1504052589
4/5/2018
Oklahoma
820 Industrial Loop Partners Regional Center
ID1101850147
8/13/2019
Texas
888 American Dream Projects Regional Center
ID1635554840
active
California
888 American Dream Projects Regional Center
ID1635554840
active
Nevada
900 Regional Center LLC
ID1622354383
active
Hawaii
A 1 Regional Center
RC2200001023
active
Connecticut
A 1 Regional Center
RC2200001023
active
New Jersey
A 1 Regional Center
RC2200001023
active
New York
A 1 Regional Center
RC2200001023
active
Pennsylvania
A List Partners Regional Center, LLC
ID1534453546
8/8/2019
Texas
AAA California Regional Center
ID1031910073
active
California
AAA Florida Senior Living Regional Center, LLC
ID1307751110
7/12/2017
Florida
Abasto Regional Center
ID1318251169
active
Texas
ABC Global RC, LLC
ID1822856503
active
California
Aboard America Regional Center, LLC
ID1226250764
active
California
ACIC Management, Inc. Regional Center
ID1103150153
5/1/2017
Washington
ACS Regional Center
ID1031910079
active
California
ADC Colorado Regional Center, LLC
ID1419651806
5/1/2018
Colorado
Adirondack Regional Center of New York, LLC
ID1411451740
5/24/2017
New York
Admiralty California Regional Center LLC
ID1033650026
active
California
Admiralty Sierra Regional Center, LLC
ID1327551228
active
California
Advantage America California Regional Center, LLC
ID1329751246
active
California
Advantage America Hawaii Regional Center, LLC
ID1502352568
active
Hawaii
Advantage America Nevada Regional Center LLC
ID1419551804
10/9/2019
Nevada
Advantage America New York Regional Center, LLC
ID1034750107
active
New York
Advantage America Seattle Regional Center
ID1527853356
8/21/2020
Washington
Advantage America Southern California Regional Center, LLC
ID1515652735
active
California
Aero Space Port International Group (ASPI Group) Regional Center*
ID1031910123
10/23/2019
Washington
AFC Regional Center LLC (former name New York Federal Regional Center)
ID1131450350
active
New Jersey
AFC Regional Center LLC (former name New York Federal Regional Center)
ID1131450350
active
New York
AFC Regional Center LLC (former name New York Federal Regional Center)
ID1131450350
active
Pennsylvania
AGC California Regional Center, LLC
ID1504952599
10/24/2019
California
AGC New York Regional Center, LLC
ID1435352156
11/14/2019
New York
AHRC GA, LLC
ID1627454461
active
Georgia
AHRC PA, LLC
ID1627454453
active
Pennsylvania
Alabama EB-5 Regional Center, LLC
ID1105350165
8/3/2016
Alabama
Alamo Equity Texas Regional Center One
ID1828256523
active
Texas
Alaska Gold & Mining Regional Center, LLC
ID1219850705
4/21/2017
Alaska
Alaska Rural Regional Center LLC
RC2200000554
active
Alaska
ALC Great Lakes LLC
RC2200000457
active
Illinois
ALC Great Lakes LLC
RC2200000457
active
Indiana
ALC Great Lakes LLC
RC2200000457
active
Michigan
ALC Great Lakes LLC
RC2200000457
active
Ohio
ALC Great Lakes LLC
RC2200000457
active
Wisconsin
ALC Great Plains LLC
RC2200000307
active
Iowa
ALC Great Plains LLC
RC2200000307
active
Kansas
ALC Great Plains LLC
RC2200000307
active
Minnesota
ALC Great Plains LLC
RC2200000307
active
Missouri
ALC Great Plains LLC
RC2200000307
active
Nebraska
ALC Great Plains LLC
RC2200000307
active
North Dakota
ALC Great Plains LLC
RC2200000307
active
South Dakota
ALC Mideast LLC
RC2200000303
active
Delaware
ALC Mideast LLC
RC2200000303
active
District of Columbia
ALC Mideast LLC
RC2200000303
active
Maryland
ALC Mideast LLC
RC2200000303
active
New Jersey
ALC Mideast LLC
RC2200000303
active
New York
ALC Mideast LLC
RC2200000303
active
Pennsylvania
ALC New England LLC
RC2200000451
active
Connecticut
ALC New England LLC
RC2200000451
active
Maine
ALC New England LLC
RC2200000451
active
Massachusetts
ALC New England LLC
RC2200000451
active
New Hampshire
ALC New England LLC
RC2200000451
active
Rhode Island
ALC New England LLC
RC2200000451
active
Vermont
ALC Rocky Mountain LLC
RC2200000299
active
Colorado
ALC Rocky Mountain LLC
RC2200000299
active
Idaho
ALC Rocky Mountain LLC
RC2200000299
active
Montana
ALC Rocky Mountain LLC
RC2200000299
active
Utah
ALC Rocky Mountain LLC
RC2200000299
active
Wyoming
ALC West LLC
RC220000407
active
California
ALC West LLC
RC220000407
active
Nevada
ALC West LLC
RC220000407
active
Oregon
ALC West LLC
RC220000407
active
Washington
Alexico Los Angeles Regional Center, LLC
ID1425151879
11/15/2019
California
Alexico New York Regional Center, LLC
ID1413551757
11/15/2019
New York
All American Investment Holdings, LLC
ID1534553608
5/21/2020
California
Alliance Regional Center | Oasis Growth Partners LLC
ID1031910099
active
California
Allied Artist High Desert EB5 Regional Center
ID1210950645
7/12/2017
New Mexico
Allstates QSR Regional Center, LLC
ID1630654500
active
Connecticut
Allstates QSR Regional Center, LLC
ID1630654500
active
District of Columbia
Allstates QSR Regional Center, LLC
ID1630654500
active
Massachusetts
Allstates QSR Regional Center, LLC
ID1630654500
active
New York
Allstates QSR Regional Center, LLC
ID1630654500
active
Pennsylvania
Aloha Regional Center, LLC
ID1031910006
active
Hawaii
Altura Regional Center, LLC
ID1424551871
4/9/2018
California
Amaxi Regional Center, LLC
ID1431651974
5/1/2018
California
AmerAsia EB5 Regional Center SF, LLC
ID1518152765
6/7/2018
California
Ameri-Link Capital Regional Center
ID1129250338
active
Texas
Ameri-Link Midwest Regional Center
ID1710055487
active
Illinois
Ameri-Link Midwest Regional Center
ID1710055487
active
Indiana
Ameri-Link Northeast Regional Center, LLC
ID1705355467
active
California
Ameri-Link Northeast Regional Center, LLC
ID1705355467
active
New Jersey
Ameri-Link Northeast Regional Center, LLC
ID1705355467
active
New York
Ameri-Link Ohio Regional Center, LLC
ID1711855518
active
Ohio
America Best California Development Regional Center, LLC
ID1220250711
3/25/2020
California
America California Construction, LLC DBA American California Regional Center
ID1509851750
7/23/2020
California
America Commonwealth Regional Center*
ID1320351179
5/10/2019
Virginia
America Development Investment Center Regional Center
ID1215250673
12/20/2017
Georgia
America FX Regional Center, LLC
ID1506352614
active
California
America West Regional Center, LLC
ID1224050742
active
Arizona
America's Center for Foreign Investment
ID1031910090
active
Alabama
America's Center for Foreign Investment
ID1031910090
active
Florida
America's Center for Foreign Investment
ID1031910090
active
Georgia
America's Center for Foreign Investment
ID1031910090
active
Mississippi
America's Center for Foreign Investment
ID1031910090
active
Tennessee
America's Regional Center, LLC
ID1320551181
8/15/2017
Florida
America's Regional Center, LLC
ID1511852676
active
Illinois
America's Regional Center, LLC
ID1511852676
active
Indiana
America's Regional Center, LLC
ID1511852676
active
Wisconsin
American Ace Development Regional Center, LLC
ID1619554361
8/6/2019
New York
American Advancement Capital Co.
ID1320451180
active
California
American Alliance Regional Center
ID1109050190
active
California
American Altin Regional Center
ID1224150743
8/8/2018
California
American Ambition Regional Center Chicago, LLC
ID1301751068
active
Illinois
American Bridge Seattle Regional Center, LLC
ID1233950829
8/1/2018
Washington
American Builders Regional Center
ID1034350100
active
Florida
American California Regional Center
ID1219850704
active
California
American Capital Regional Center, LLC
ID1634754700
active
Texas
American Citizen Regional Center - Southern California LLC
ID1711855532
active
California
American Coast Regional Center
ID1416951782
active
California
American Development and Investment Regional Center
ID1034350086
1/5/2017
California
American Dream Fund Chicago Regional Center, LLC
ID1423051850
active
Illinois
American Dream Fund Chicago Regional Center, LLC
ID1423051850
active
Indiana
American Dream Fund Chicago Regional Center, LLC
ID1423051850
active
Wisconsin
American Dream Fund Hawaii Regional Center, LLC
ID1420251820
11/21/2019
Hawaii
American Dream Fund San Francisco Regional Center, LLC
ID1334351326
10/3/2018
California
American Dream Fund Seattle Regional Center, LLC
ID1632254539
active
Washington
American Dream Group, LLC Regional Center
ID1533853501
active
Washington
American East Coast Regional Center, LLC
ID1622954386
active
Connecticut
American East Coast Regional Center, LLC
ID1622954386
active
New Jersey
American East Coast Regional Center, LLC
ID1622954386
active
New York
American EB-5 Centers
ID1205950601
9/28/2016
Florida
American EB-5 Properties Regional Center, LLC
ID1435652190
active
Connecticut
American EB-5 Properties Regional Center, LLC
ID1435652190
active
New Jersey
American EB-5 Properties Regional Center, LLC
ID1435652190
active
New York
American EB5 Regional Center
ID1525452903
active
Florida
American Equity Fund California, LLC
ID1635854995
active
California
American Equity Fund Texas, LLC
ID1635754923
active
Texas
American Equity Fund, LLC
ID1630254494
active
Connecticut
American Equity Fund, LLC
ID1630254494
active
New Jersey
American Equity Fund, LLC
ID1630254494
active
New York
American Equity Fund, LLC
ID1630254494
active
Pennsylvania
American Everglow Regional Center, LLC
ID1332651296
active
California
American Family Regional Center
ID1506452615
active
Washington
American Fortune Regional Center, LLC
ID1608254282
active
Texas
American Franchise Regional Center LLC
ID1034350087
active
California
American Gateway Investments, LLC
ID1127050319
6/6/2016
New Jersey
American Gateway Regional Center
ID1034350083
active
California
American General Realty Advisors Regional Center
ID1106250174
4/20/2018
California
American Greenland Regional Center
ID1034350088
active
California
American Heritage Regional Center, LLC
ID1525452912
active
District of Columbia
American Heritage Regional Center, LLC
ID1525452912
active
Maryland
American Heritage Regional Center, LLC
ID1525452912
active
Virginia
American Immigration Fund Regional Center
ID1507252626
3/25/2020
Florida
American Immigration Group-NYRC
ID1426051887
active
Connecticut
American Immigration Group-NYRC
ID1426051887
active
New Jersey
American Immigration Group-NYRC
ID1426051887
active
New York
American International Venture Fund - Oregon, LLC
ID1307251106
4/9/2018
Oregon
American Investment and Immigration Center, LLC
ID1034350097
active
Georgia
American Investment Fund Regional Center, LLC
ID1510551757
9/17/2020
Washington
American Islands Regional Center (former name United States Virgin Islands Regional Center)
ID1527253105
active

U.S. Virgin Islands (USVI)

American Lending Center Arizona, LLC
ID1635754948
active
Arizona
American Lending Center Colorado Regional Center, LLC
ID1614054323
active
Colorado
American Lending Center Florida, LLC
ID1432851998
active
Florida
American Lending Center Georgia, LLC
ID1508952636
active
Georgia
American Lending Center Illinois, LLC
ID1504452596
active
Illinois
American Lending Center LLC (former name United States Employment Development Lending Center)
ID1031910173
active
California
American Lending Center New York Regional Center, LLC
ID1436352268
active
New Jersey
American Lending Center New York Regional Center, LLC
ID1436352268
active
New York
American Lending Center New York Regional Center, LLC
ID1436352268
active
Pennsylvania
American Lending Center North Carolina, LLC
ID1517752761
active
North Carolina
American Lending Center North Carolina, LLC
ID1517752761
active
South Carolina
American Lending Center Ohio, LLC
ID1514052717
active
Ohio
American Lending Center Southwest LLC
RC2200000169
active
Arizona
American Lending Center Southwest LLC
RC2200000169
active
New Mexico
American Lending Center Southwest LLC
RC2200000169
active
Oklahoma
American Lending Center Southwest LLC
RC2200000169
active
Texas
American Lending Center Virginia Regional Center, LLC
ID1604754252
active
District of Columbia
American Lending Center Virginia Regional Center, LLC
ID1604754252
active
Virginia
American Liberty Alliance
ID1332951300
8/6/2019
California
American Liberty Regional Center, LLC
ID1131250348
active
Florida
American Life Development Company LLC
ID1031910106
active
California
American Life Inc. Regional Center - Seattle (Golden Rainbow & Gateway Freedom Fund
ID1031910127
active
Oregon
American Life Inc. Regional Center - Seattle (Golden Rainbow & Gateway Freedom Fund
ID1031910127
active
Washington
American Life Investments, LLC
ID1031910192
active
Florida
American Life Ventures Everett, LLC
ID1031910141
3/9/2015
Washington
American Life Ventures, Tacoma, Washington
ID1031910142
12/1/2020
Washington
American Logistics [International] Regional Center
ID1031910121
12/15/2017
California
American National Immigration and Education Center LLC
ID1435252134
4/16/2020
District of Columbia
American National Regional Center d.b.a. EB5 Financial Regional Center
ID1635854973
active
California
American National Regional Center Southern California
ID1513952714
active
California
American Northern Marianas Regional Center, LLC
ID1226950769
active

Commonwealth of Northern Marianas Islands

American NW Regional Center, LLC
ID1315451155
active
Washington
American Oil Regional Center
ID1229850792
active
Pennsylvania
American Opportunities Regional Center, Inc.
ID1133450363
2/15/2019
Washington
American Opportunity Regional Center LLC
ID1034850133
active
Florida
American Pacific Hotels Regional Center
ID1208350617
8/7/2019
California
American Pacific Regional Center
RC2200000737
active
Georgia
American Pathway Regional Center, LLC
ID1228650783
active
Pennsylvania
American Pioneer Regional Center, LLC
ID1435852254
3/27/2020
Illinois
American Real Estate Capital Group LLC Regional Center
RC2200000626
active
Alabama
American Real Estate Capital Group LLC Regional Center
RC2200000626
active
Georgia
American Real Estate Capital Group LLC Regional Center
RC2200000626
active
North Carolina
American Real Estate Capital Group LLC Regional Center
RC2200000626
active
South Carolina
American Real Estate Capital Group LLC Regional Center
RC2200000626
active
Tennessee
American Real Estate Growth Regional Center, LLC
ID1628654473
8/6/2019
California
American Real Estate Regional Center, LLC
ID1608854289
3/26/2020
New York
American Redevelopment RC / American Redevelopment Solutions LLC
ID1031910091
active
California
American Regional Center for Entrepreneurs Inc (dba ARCFE)
RC2200000292
active
New Jersey
American Regional Center for Entrepreneurs Inc (dba ARCFE)
RC2200000292
active
New York
American Regional Center for Entrepreneurs Inc (dba ARCFE)
RC2200000292
active
Pennsylvania
American Regional Center Opportunity Fund, LLC
ID1421151833
active
New Jersey
American Regional Center Opportunity Fund, LLC
ID1421151833
active
New York
American Regional Center Opportunity Fund, LLC
ID1421151833
active
Pennsylvania
American Regional Center-Las Vegas, LLC
ID1318651173
3/30/2020
Nevada
American Regional Center, LLC
ID1116750230
active
Texas
American Renewable Energy Investments Regional Center, LLC
ID1323251196
active
Oregon
American Southern Regional Center, LLC
ID1527253113
active
Georgia
American Southern Regional Center, LLC
ID1527253113
active
North Carolina
American Southern Regional Center, LLC
ID1527253113
active
Tennessee
American Stone Energy EB5, LLC
ID1606454271
8/9/2019
Texas
American United EB-5 Regional Center
ID1031910044
active
Oregon
American Vantage Regional Center
ID1034350085
active
California
American Venture Solutions Regional Center
ID1031910037
active
Florida
American Vision Regional Center
ID1318651172
active
Texas
American YiYo Regional Center
ID1217250693
4/12/2018
Georgia
AmericaNow - Philadelphia Metro Regional Center, LLC
ID1314051141
8/6/2019
Pennsylvania
Americas Green Card Regional Center*
ID1406551698
7/12/2018
Massachusetts
AmerInvest Regional Center East, LLC
ID1514652720
active
Connecticut
AmerInvest Regional Center East, LLC
ID1514652720
active
New York
AmerInvest Regional Center West, LLC
ID1514652722
7/23/2020
California
AmWealth, LP
ID1305651094
active
Washington
Anacostia Regional Center
ID1031910104
7/18/2017
District of Columbia
Anchor Solutions Regional Center, LLC
ID1424151870
active
California
APIC Regional Center California
ID1521852844
8/7/2019
California
APIC Regional Center, LLC
ID1031910078
8/8/2018
Oregon
Appalachian EB-5 Regional Center
ID1209050633
active
North Carolina
Appalachian EB-5 Regional Center
ID1209050633
active
Tennessee
APRC Mesa Verde, LLC
ID1531353424
active
Colorado
ARC Atlantic Regional Center, LLC
ID1409051723
active
California
ARCG California Regional Center LLC (former name California Alternative Energy Regional Center LLC)
ID1313051133
3/15/2021
California
ARCG Florida Regional Center, LLC
ID1421251836
active
Florida
ARCG Nevada Regional Center LLC (former name Geothermal Regional Center LLC)
ID1109550191
active
Nevada
ARE Regional Center (MA), LLC
ID1621054371
8/6/2019
Massachusetts
Ariel International Regional Center
ID1303951082
3/27/2015
Texas
Arizona Alternative Energy Center, LLC
ID1113750204
10/6/2016
Arizona
Ark of the Ozarks LLC*
ID1508552635
4/5/2018
Arkansas
Arkansas Regional Economic Development Center, LLC
ID1232050815
5/16/2017
Arkansas
Art District Los Angeles Regional Center, LLC
ID1308851116
active
California
Arundel Capital Partners
ID1204850591
8/29/2017
Massachusetts
AscendAmerica, LLC
ID1335251379
active
Connecticut
AscendAmerica, LLC
ID1335251379
active
New Jersey
AscendAmerica, LLC
ID1335251379
active
New York
AscendAmerica, LLC
ID1335251379
active
Pennsylvania
Ashcroft/Sullivan New England Economic Development Center
ID1431151966
active
Massachusetts
Ashcroft/Sullivan New England Economic Development Center
ID1431151966
active
Rhode Island
Ashcroft/Sullivan/Baybridge Mid-Atlantic Economic Development Center
ID1426251890
8/5/2020
Maryland
Atlanta EB5 Regional Center LLC
ID1031910163
active
Georgia
Atlantic Casino & Entertainment Group Regional Center
ID1526752987
8/13/2020
New Jersey
Atlantic City Regional Center
ID1127950330
active
New Jersey
Atlantic Regional Center for Foreign Investment, LLC (ARCFi)
ID1031910189
active
North Carolina
Atlas Regional Center, LLC
ID1424151869
8/5/2020
California
Auric Ventures International Regional Center
ID1619754363
active
Connecticut
Auric Ventures International Regional Center
ID1619754363
active
New Jersey
Auric Ventures International Regional Center
ID1619754363
active
New York
Auric Ventures International Regional Center
ID1619754363
active
Pennsylvania
Avista Regional Center, LLC
ID1609754295
active
Florida
Avista Regional Center, LLC
ID1609754295
active
Georgia
Awesome American Regional Center LLC
ID1634454667
active
California
Awesome American Regional Center LLC
ID1634454667
active
Nevada
BA Regional Center, LLC
ID1421151832
8/11/2020
Maryland
Bay Area Community Regional Center, LLC
ID1710755492
active
California
Bay Area Regional Center LLC
ID1031910105
12/22/2016
California
Baypointe EB5 Regional Center, LLC
ID1435252136
active
Alabama
BC Central Florida Regional Center LLC
ID1231850806
active
Florida
BC East Coast Regional Center LLC
ID1114050206
active
Connecticut
BC East Coast Regional Center LLC
ID1114050206
active
Maryland
BC East Coast Regional Center LLC
ID1114050206
active
Massachusetts
BC East Coast Regional Center LLC
ID1114050206
active
New York
BC East Coast Regional Center LLC
ID1114050206
active
Pennsylvania
BC East Coast Regional Center LLC
ID1114050206
active
Rhode Island
BC East Coast Regional Center LLC
ID1114050206
active
Virginia
BC East Coast Regional Center LLC
ID1114050206
active
West Virginia
BC Southeast Regional Center, LLC
ID1713555548
active
Florida
BC West Coast Regional Center, LLC
ID1713555547
active
California
Behring Regional Center
ID1316551161
active
California
Benefield California Regional Center, LLC
ID1505552609
7/23/2020
California
Beresford Regional Center
ID1527553326
active
California
Best Tire Center Regional Center, LLC
ID1628854476
9/12/2019
Texas
Beverly Hills Housing Group, LLC
ID1321151183
6/18/2019
California
Big Apple Regional Center
ID1408551717
6/21/2019
New York
Birch Maryland GP LLC
RC2200000497
active
Maryland
Birch MD BioPark Regional Center
ID1103950157
active
Maryland
Birch Miami Dade Regional Center
ID1310051121
8/11/2020
Florida
Birch North Carolina Regional Center
ID1217850697
active
North Carolina
BirchLEAF Miami 31, LLC Regional Center
ID1031910170
8/7/2019
Florida
Birmingham Alabama Regional Center, LLC
ID1615854329
active
Alabama
BLMP Florida Healthcare Regional Center, LLC
ID1208050614
3/30/2018
Florida
BLT TriState Regional Center LLC
ID1415551773
8/8/2019
New York
Blue Ribbon Regional Center, LLC
ID1113350203
active
Illinois
Bluegrass International Fund Regional Center, LLC
ID1410451731
active
Kentucky
Bluegrass International Fund, LLC
ID1410451731
active
Indiana
Bluegrass International Fund, LLC
ID1410451731
active
Kentucky
Borrego Development, LLC
ID1726155601
10/8/2020
California
Boston Regional Center
ID1427651898
active
Massachusetts
BridgeForth Southeastern Regional Center, LLC
ID1534553587
active
Florida
BridgeForth Southeastern Regional Center, LLC
ID1534553587
active
Georgia
BridgeForth Southeastern Regional Center, LLC
ID1534553587
active
South Carolina
BridgeForth Southeastern Regional Center, LLC
ID1534553587
active
Tennessee
Brilliant EB-5 Regional Center, LLC
ID1635854994
9/30/2020
Nevada
Broadway Regional Center, LLC
ID1527353225
active
California
Brooks City-Base Regional Center
ID1119550244
active
Texas
Buffalo Regional Center
ID1031910122
2/23/2015
New York
Build America Capital Partners Regional Center LLC
ID1127650325
7/31/2018
California
Build America Fund 1, LLC
ID1135750422
8/9/2018
California
BW Community Funding, LLC
ID1627454446
active
Alabama
C Chase Hotel & Resort Regional Center LLC
ID1518352769
6/11/2020
Connecticut
C&W Investment Regional Center, LLC
ID1513152688
8/7/2019
California
CA EB5 Express
ID1405051688
active
California
Cactus21 LLC
ID1632254540
active
California
Cal Pacific RC LLC
ID1408751718
7/16/2018
California
California Agricultural Greenhouse Regional Center, LLC
ID1513252703
active
California
California Blue Sky Regional Center, LLC
ID1315751158
8/29/2017
California
California Bohong Premier Regional Center, LLC
ID1520552809
8/7/2019
California
California Bond Finance Regional Center, LLC
ID1527553321
4/12/2018
California
California Capital Investment Regional Center, LLC
ID1407651708
active
California
California Consortium for Agricultural Export (CCAE)
ID1031910155
active
California
California Development Regional Center*
ID1202050578
10/23/2017
California
California Economic Development Fund, LLC
ID1315451154
9/25/2017
California
California Energy Investment Center
ID1031910100
active
California
California Foreign Investment and Immigration Center, LLC
ID1236150923
7/29/2019
California
California Future Partners
ID1208150615
active
California
California Global Alliance Regional Center c/o Lewis C. Nelson & Sons, Inc.*
ID1031910108
8/31/2018
California
California Golden Fund
ID1033650021
active
California
California Golden Pacific Regional Center, LLC (former name U.S. Golden Pacific Regional Center, LLC)
ID1134250380
active
California
California Green Regional Center
ID1031910187
active
California
California Greenhouse Farm Regional Center
ID1114050205
active
California
California International Regional Center LLC
ID1201350573
7/10/2018
California
California Investment Immigration Fund, LLC (CIIF)
ID1031910133
3/20/2018
California
California Investment Regional Center, LLC
ID1312651131
active
California
California One Investment Center, LLC
ID1326051211
active
California
California Pacific Group Regional Center
ID1031910199
active
California
California Pacific Regional Center, Inc
ID1218050698
6/11/2018
California
California Real Estate Regional Center
ID1034250070
active
California
California Regional Center, LLC
ID1031910067
7/12/2016
California
California State Regional Center
ID1034350091
active
California
California Sunshine Regional Center LLC
ID1127150321
active
California
California Wineries & Vineyards, LLC Regional Center (CWVRC)
ID1031910125
active
California
CanAm Florida Regional Center, LLC
ID1414151759
active
Florida
CanAm Los Angeles County Regional Center, LLC (former name Los Angeles Film Regional Center)
ID1031910146
active
California
CanAm New York Metropolitan Regional Center, LLC (former name New York Metropolitan Regional Center)
ID1227250772
active
Delaware
CanAm New York Metropolitan Regional Center, LLC (former name New York Metropolitan Regional Center)
ID1227250772
active
District of Columbia
CanAm New York Metropolitan Regional Center, LLC (former name New York Metropolitan Regional Center)
ID1227250772
active
Maryland
CanAm New York Metropolitan Regional Center, LLC (former name New York Metropolitan Regional Center)
ID1227250772
active
New Jersey
CanAm New York Metropolitan Regional Center, LLC (former name New York Metropolitan Regional Center)
ID1227250772
active
New York
CanAm New York Metropolitan Regional Center, LLC (former name New York Metropolitan Regional Center)
ID1227250772
active
Pennsylvania
CanAm New York Metropolitan Regional Center, LLC (former name New York Metropolitan Regional Center)
ID1227250772
active
Virginia
CanAm Texas Regional Center
ID1503352583
active
Texas
Capital Area Regional Center (CARC)
ID1031910117
active
District of Columbia
Capital Area Regional Center (CARC)
ID1031910117
active
Maryland
Capital Area Regional Center (CARC)
ID1031910117
active
Virginia
Capital United Regional Center
ID1315651157
7/21/2020
New Jersey
Caribbean Regional Center, LLC
ID1323951202
8/7/2020
Puerto Rico
Caribbean USA Economic Development Regional Center
ID1331751279
active
Puerto Rico
Carolina Center for Foreign Investment RC
ID1031910103
active
North Carolina
Carolina Center for Foreign Investment RC
ID1031910103
active
South Carolina
Carolina EB-5 Regional Center, LLC
ID1534853623
active
North Carolina
Carolina EB-5 RTP Regional Center, LLC
ID1215750679
12/20/2018
North Carolina
Carolina Global Regional Center Corporation
ID1224250744
active
North Carolina
Carolina Global Regional Center Corporation
ID1224250744
active
South Carolina
Carolina Growth Regional Center, LLC
ID1226550767
active
North Carolina
Carolinas Pinnacle Regional Center (former name North Carolina - East Coast RC)
ID1224050741
active
North Carolina
Carolinas Pinnacle Regional Center (former name North Carolina - East Coast RC)
ID1224050741
active
South Carolina
Cascadia Regional Center
ID1534153510
active
Oregon
Cascadia Regional Center
ID1534153510
active
Washington
Central Arizona Regional Center
ID1031910200
12/19/2018
Arizona
Central California Regional Center, LLC
ID1315151153
4/13/2018
California
Central Florida EB5 Regional Center
ID1330451257
active
Florida
Central Southern Regional Center (former name USA South Regional Center)
ID1428151909
active
Louisiana
Central Southern Regional Center (former name USA South Regional Center)
ID1428151909
active
Oklahoma
Central Southern Regional Center (former name USA South Regional Center)
ID1428151909
active
Texas
Central Texas Properties Regional Center
ID1318951174
3/27/2018
Texas
Central Texas Regional Center
ID1031910074
8/21/2018
Texas
Century American Regional Center
ID1031910058
active
California
Century New York City Regional Center
ID1420251818
active
New York
Charlotte Harbor Regional Center
ID1031910198
10/2/2017
Florida
Charter Investor Financial LLC (former name Charter USA Financial LLC)
ID1234250845
5/26/2017
Florida
Charter Square Regional Center, LLC
ID1217250692
7/10/2018
California
Chen Roberts Regional Center
ID1127850329
3/9/2018
Oklahoma
Chesapeake Regional Center, LLC
ID1306051099
active
District of Columbia
Chesapeake Regional Center, LLC
ID1306051099
active
Maryland
Chesapeake Regional Center, LLC
ID1306051099
active
Virginia
Chesapeake Regional Center, LLC
ID1306051099
active
West Virginia
Chicago First Regional Center Inc
ID1508452633
2/26/2020
Illinois
Chicago Golden Pacific, LLC
ID1614854326
active
Illinois
Chicago Healthcare Fund Regional Center
ID1217350694
6/3/2019
Illinois
Chicago Metro Regional Center, LLC
ID1129150336
active
Illinois
Chicago Real Estate Development Regional Center, LLC
ID1534353538
active
Illinois
Chicago Real Estate Development Regional Center, LLC
ID1534353538
active
Indiana
Chicago Real Estate Development Regional Center, LLC
ID1534353538
active
Wisconsin
Chicago Regional Center
ID1131350349
1/5/2016
Illinois
Chicagoland Foreign Investment Group (CFIG) Regional Center*
ID1031910114
7/16/2018
Illinois
CIG Regional Center, LLC
ID1221250718
6/5/2017
California
CIG Southeast Regional Center LLC
RC2200000751
active
Alabama
CIG Southeast Regional Center LLC
RC2200000751
active
Georgia
CIG Southeast Regional Center LLC
RC2200000751
active
South Carolina
Citizens Regional Center of Florida
ID1208650618
8/24/2018
Florida
City by City EB-5 Regional Center PR USA, LLC
ID1627454458
10/15/2020
Puerto Rico
City Connections Regional Center LLC
ID1504452594
12/16/2019
New York
City of Dallas RC (CDRC)
ID1031910157
active
Texas
City of Miami Regional Center
ID1320351178
3/26/2020
Florida
Civitas - El Paso
ID1232050814
active
New Mexico
Civitas - El Paso
ID1232050814
active
Texas
Civitas - New York
ID1307451108
active
New York
Civitas Alabama Regional Center
ID1428851926
9/6/2018
Alabama
Civitas Atlanta Regional Center
ID1308751114
9/6/2018
Georgia
Civitas Denver Regional Center, LLC
ID1308751115
active
Colorado
Civitas Great Plains Regional Center
ID1428051906
9/12/2018
Oklahoma
Civitas Illinois Regional Center*
ID1428851921
9/5/2018
Illinois
Civitas Laredo Regional Center, LLC*
ID1303051081
9/6/2018
Texas
Civitas Las Vegas Regional Center
ID1331251278
active
Nevada
Civitas Louisiana Regional Center
ID1428851924
9/11/2018
Louisiana
Civitas Massachusetts Regional Center
ID1428851923
active
Massachusetts
Civitas Miami Regional Center, LLC
ID1310151122
9/6/2018
Florida
Civitas Michigan Regional Center
ID1428051907
9/6/2018
Michigan
Civitas NorCal Regional Center
ID1329651244
active
California
Civitas Northern Florida Regional Center
ID1428851925
7/23/2020
Florida
Civitas Pacific Northwest Regional Center, LLC (former name Civitas Northwest Regional Center)
ID1428851927
7/22/2020
Oregon
Civitas Philadelphia Regional Center
ID1333351305
9/12/2018
Pennsylvania
Civitas Rio Grande Regional Center
ID1307451109
9/10/2018
Texas
Civitas SoCal Regional Center, LLC
ID1329451239
active
California
Civitas Texas Regional Center
ID1125250305
active
Texas
Civitas Washington D.C. Regional Center
ID1333351306
9/5/2018
District of Columbia
Clark County Regional Center
ID1031910097
active
Nevada
Clearwater Beach Resort Regional Center, LLC
ID1307151103
active
Florida
Cleveland International Fund, Ltd
ID1031910169
active
Ohio
Cloudseed International Fund, LLC
ID1332651295
active
Ohio
CMB Colorado Regional Center, LLC
ID1423251852
active
Colorado
CMB Export LLC
ID1031910156
active
California
CMB Export LLC
ID1031910156
active
Nevada
CMB Hawaii Regional Center, LLC
ID1635754912
active
Hawaii
CMB Illinois Regional Center, LLC
ID1311251126
active
Illinois
CMB Illinois Regional Center, LLC
ID1311251126
active
Indiana
CMB North Dakota Regional Center
ID1500852427
12/5/2019
North Dakota
CMB Pennsylvania Regional Center, LLC
ID1234850855
active
Delaware
CMB Pennsylvania Regional Center, LLC
ID1234850855
active
District of Columbia
CMB Pennsylvania Regional Center, LLC
ID1234850855
active
Maryland
CMB Pennsylvania Regional Center, LLC
ID1234850855
active
New Jersey
CMB Pennsylvania Regional Center, LLC
ID1234850855
active
Pennsylvania
CMB Pennsylvania Regional Center, LLC
ID1234850855
active
Virginia
CMB Pennsylvania Regional Center, LLC
ID1234850855
active
West Virginia
CMB Regional Centers Michigan LLC
RC2200000083
active
Michigan
CMB Regional Centers New England LLC
RC2200000394
active
Connecticut
CMB Regional Centers New England LLC
RC2200000394
active
Massachusetts
CMB Regional Centers New England LLC
RC2200000394
active
New Hampshire
CMB Regional Centers New England LLC
RC2200000394
active
Rhode Island
CMB Regional Centers South LLC
RC2200000347
active
Alabama
CMB Regional Centers South LLC
RC2200000347
active
Arkansas
CMB Regional Centers South LLC
RC2200000347
active
Delaware
CMB Regional Centers South LLC
RC2200000347
active
Florida
CMB Regional Centers South LLC
RC2200000347
active
Georgia
CMB Regional Centers South LLC
RC2200000347
active
Kentucky
CMB Regional Centers South LLC
RC2200000347
active
Louisiana
CMB Regional Centers South LLC
RC2200000347
active
Maryland
CMB Regional Centers South LLC
RC2200000347
active
Mississippi
CMB Regional Centers South LLC
RC2200000347
active
North Carolina
CMB Regional Centers South LLC
RC2200000347
active
Oklahoma
CMB Regional Centers South LLC
RC2200000347
active
South Carolina
CMB Regional Centers South LLC
RC2200000347
active
Tennessee
CMB Regional Centers South LLC
RC2200000347
active
Texas
CMB Regional Centers South LLC
RC2200000347
active
Virginia
CMB Regional Centers South LLC
RC2200000347
active
West Virginia
CMB Regional Centers South LLC
RC2200000347
active
West Virginia
CMB Regional Centers West LLC
RC2200000270
active
Arizona
CMB Regional Centers West LLC
RC2200000270
active
California
CMB Regional Centers West LLC
RC2200000270
active
Colorado
CMB Regional Centers West LLC
RC2200000270
active
Idaho
CMB Regional Centers West LLC
RC2200000270
active
Montana
CMB Regional Centers West LLC
RC2200000270
active
Nevada
CMB Regional Centers West LLC
RC2200000270
active
New Mexico
CMB Regional Centers West LLC
RC2200000270
active
Oregon
CMB Regional Centers West LLC
RC2200000270
active
Utah
CMB Regional Centers West LLC
RC2200000270
active
Washington
CMB Regional Centers West LLC
RC2200000270
active
Wyoming
CMB Southeast Regional Center, LLC
ID1231250800
active
Florida
CMB Southeast Regional Center, LLC
ID1231250800
active
Georgia
CMB Summit LLC RC
ID1031910107
active
Ohio
CMB Texas, LLC
ID1227850774
active
Texas
CMB Virginia Regional Center LLC
ID1201250570
4/17/2020
Virginia
Coastal Carolina Regional Center
ID1129250339
5/15/2015
South Carolina
Coastline Regional Center
ID1515352733
active
Washington
Collegiate Regional Center LLC d/b/a Texas Collegiate Regional Center*
ID1516252745
5/15/2018
Texas
Colorado Growth Fund, LLC
ID1322551194
5/15/2018
Colorado
Colorado Headwaters RC, LLC
ID1434352051
5/24/2018
Colorado
Colorado Regional Center, LLC
ID1031910180
active
Colorado
Colorado Rocky Mountain High Regional Center, LLC
ID1635855003
active
Colorado
Columbia International Finance, LLC (former name Columbia International Finance Washington)
ID1509651745
active
Washington
Columbia Willamette Investment, LLC
ID1220750713
active
Oregon
Columbia Willamette Investment, LLC
ID1220750713
active
Washington
Commonweaith of Puerto Rico Regional Center Corporation
ID1423751856
4/25/2018
Puerto Rico
Commuter Center Regional Center, LLC
ID1611054310
4/20/2020
Washington
Continental Americas Regional Center
ID1034250079
active
Louisiana
Continental Regional Center LLC (former name USA Continental Regional Center, LLC)
ID1034350082
active
California
Cornerstone Regional Center, Inc.
ID1321851186
4/6/2018
Florida
Corsario New York Metro Regional Center, LLC
ID1322051188
8/7/2019
New York
CP Northern Regional Center
ID1511852677
6/30/2020
Michigan
CP Regional Center Inc
ID1031910070
active
Texas
CP Southern Regional Center
ID1200350481
active
Alabama
CP Southern Regional Center
ID1200350481
active
Kentucky
CP Southern Regional Center
ID1200350481
active
Mississippi
CP Southern Regional Center
ID1200350481
active
Tennessee
CP Southern Regional Center
ID1200350481
active
Virginia
Crescent Regional Center, LLC
ID1330451258
active
Louisiana
Crossroads Investment Partners, LLC
ID1412651751
active
Illinois
Crossroads Investment Partners, LLC
ID1412651751
active
Indiana
Crossroads Investment Partners, LLC
ID1412651751
active
Ohio
Crown Point Regional Center
ID1031910013
10/1/2020
Texas
CTP Atlantic American Regional Center LLC
RC2200000525
active
Georgia
CTP Atlantic American Regional Center LLC
RC2200000525
active
North Carolina
CTP Atlantic American Regional Center LLC
RC2200000525
active
South Carolina
CUCC Business Regional Center, Inc (former name U.S. Business Regional Center Inc.)
ID1233950830
active
New York
CV West Coast Regional Center, LLC
ID1503652586
active
California
Cypress Regional Center LLC
ID1428851920
10/3/2019
California
Dallas Regional Center
ID1425951884
5/22/2017
Texas
Dayton Regional Center, LLC
ID1612754319
active
Ohio
DC Partners LLC
RC2200000025
active
Texas
DC Regional Center
ID1031910144
active
District of Columbia
DC Regional Center
ID1031910144
active
Maryland
DC Regional Center
ID1031910144
active
Virginia
Delaware Valley Regional Center, LLC
ID1313451137
active
Delaware
Delaware Valley Regional Center, LLC
ID1313451137
active
Maryland
Delaware Valley Regional Center, LLC
ID1313451137
active
New Jersey
Delaware Valley Regional Center, LLC
ID1313451137
active
Pennsylvania
Delvelyn Regional Center, LLC
ID1635854984
active
California
Detroit Immigrant Investor Regional Center
ID1031910239
9/30/2016
Michigan
Diamond City Montana EB-5 Regional Center, LLC
ID1324951208
5/10/2017
Montana
Dine' Bi Keyah Regional Center, LLC
ID1414751765
2/12/2020
Arizona
Discovery California, LLC
ID1621554373
active
California
Discovery Florida, LLC
ID1507652627
8/6/2020
Florida
Discovery Northeast, LLC
ID1507652628
8/6/2020
New Jersey
Diversified Global Investment, LLC
ID1226450765
1/30/2018
Georgia
DMI Real Estate Chicago, LLC
ID1300751054
4/29/2020
Illinois
Dominion Mid-Atlantic Associates, Inc.
ID1135450410
10/20/2016
Virginia
Dos Lagos Regional Center LLC
ID1031910088
active
California
DoubleDoor EB5 Management LLC
ID1830256531
active
California
DRC Capital Partners, LLC
ID1234850857
5/1/2017
Arizona
Dream Harbor Regional Center
ID1216750688
6/1/2017
Washington
Dream of Texas Regional Center
ID1415351771
active
Texas
Dynasty Group Regional Center, LLC
ID1409851724
3/24/2020
Washington
E Development Corporation dba EDC
ID1223650739
10/15/2018
Island of Guam
E&W Lake Tahoe Regional Center LLC
ID1225150755
5/1/2017
California
Eagle Bay Regional Center, LLC
ID1304251085
8/6/2019
California
Eagle EB-5 Regional Center
ID1527353209
active
California
East Coast Prime Regional Center, LLC
ID1636255058
8/13/2019
New York
East Coast Regional Center, LLC
ID1503052580
active
New Jersey
East Coast Regional Center, LLC
ID1503052580
active
New York
East Coast Renewable Regional Center, LLC
ID1105950170
4/9/2018
New Jersey
East Plumas County Regional Center, LLC
ID1322151191
5/22/2017
California
East West Global Regional Center
ID1421051829
11/20/2019
California
East West Regional Center, LLC
ID1431751977
8/6/2019
New York
Eastern Washington Regional Center
ID1034150054
active
Washington
EB-5 Ameri-Holdings, LLC
ID1107350177
8/13/2019
Georgia
EB-5 Blaine Tomorrow Regional Center, LLC
ID1219950707
active
Washington
EB-5 Bonds New York, LLC
ID1427451895
active
Connecticut
EB-5 Bonds New York, LLC
ID1427451895
active
New York
EB-5 Bonds Texas-Oklahoma, LLC
ID1504952600
active
Oklahoma
EB-5 Bonds Texas-Oklahoma, LLC
ID1504952600
active
Texas
EB-5 Fund CA, Inc.
ID1511952680
12/28/2017
California
EB-5 Impact Capital Regional Center, LLC
ID1410551734
active
California
EB-5 Impact Capital Regional Center, LLC
ID1410551734
active
Nevada
EB-5 Inc Regional Center, LLC
ID1635854991
active
Florida
EB-5 Jobs for Hawaii, LLC
ID1031910167
8/27/2020
Hawaii
EB-5 Jobs for Massachusetts, Inc.
ID1031910110
active
Massachusetts
EB-5 New York State, LLC
ID1031910126
active
New York
EB-5 Regional Center Florida, LLC
ID1209550637
12/27/2017
Florida
EB-5 South Florida Regional Center, LLC
ID1108950189
8/3/2016
Florida
EB-5, MRC LLC
ID1031910165
6/9/2015
Michigan
EB5 Affiliate Network Commonwealth of Massachusetts Regional Center, LLC
ID1404551684
active
Massachusetts
EB5 Affiliate Network Commonwealth Of Puerto Rico LLC
RC2024458137
active
Puerto Rico
EB5 Affiliate Network Southeast Regional Center, LLC
ID1404251679
active
Alabama
EB5 Affiliate Network Southeast Regional Center, LLC
ID1404251679
active
Georgia
EB5 Affiliate Network Southeast Regional Center, LLC
ID1404251679
active
Mississippi
EB5 Affiliate Network Southeast Regional Center, LLC
ID1404251679
active
South Carolina
EB5 Affiliate Network Southeast Regional Center, LLC
ID1404251679
active
Tennessee
EB5 Affiliate Network State of Arizona Regional Center, LLC
ID1427951901
active
Arizona
EB5 Affiliate Network State of California Regional Center, LLC
ID1403151667
active
California
EB5 Affiliate Network State of Florida Regional Center, LLC
ID1403151665
active
Florida
EB5 Affiliate Network State of Hawaii Regional Center, LLC
ID1421751840
7/22/2020
Hawaii
EB5 Affiliate Network State of Nevada Regional Center, LLC
ID1404251678
8/20/2020
Nevada
EB5 Affiliate Network States of Washington and Oregon Regional Center, LLC
ID1421751843
active
Oregon
EB5 Affiliate Network States of Washington and Oregon Regional Center, LLC
ID1421751843
active
Washington
EB5 Capital - California Regional Center
ID1217050690
active
California
EB5 Capital - California Regional Center
ID1217050690
active
Oregon
EB5 Capital - California Regional Center
ID1217050690
active
Washington
EB5 Capital - DC Regional Center
ID1217750695
active
District of Columbia
EB5 Capital - DC Regional Center
ID1217750695
active
Maryland
EB5 Capital - DC Regional Center
ID1217750695
active
Virginia
EB5 Capital - New York Regional Center
ID1428751914
active
Connecticut
EB5 Capital - New York Regional Center
ID1428751914
active
New Jersey
EB5 Capital - New York Regional Center
ID1428751914
active
New York
EB5 Capital - New York Regional Center
ID1428751914
active
Pennsylvania
EB5 Capital - Oregon Regional Center
ID1509252638
active
Oregon
EB5 Capital - Oregon Regional Center
ID1509252638
active
Washington
EB5 Capital - Southeast Regional Center LLC
ID1635654886
active
Alabama
EB5 Capital - Southeast Regional Center LLC
ID1635654886
active
Florida
EB5 Capital - Southeast Regional Center LLC
ID1635654886
active
Georgia
EB5 Capital - Southeast Regional Center LLC
ID1635654886
active
Louisiana
EB5 Capital - Southeast Regional Center LLC
ID1635654886
active
Mississippi
EB5 Capital - Texas Regional Center
ID1435852255
1/23/2020
Texas
EB5 Capital – Mountain Regional Center LLC
RC2200000564
active
Arizona
EB5 Capital – Mountain Regional Center LLC
RC2200000564
active
Colorado
EB5 Capital – Mountain Regional Center LLC
RC2200000564
active
Idaho
EB5 Capital – Mountain Regional Center LLC
RC2200000564
active
Montana
EB5 Capital – Mountain Regional Center LLC
RC2200000564
active
Nevada
EB5 Capital – Mountain Regional Center LLC
RC2200000564
active
New Mexico
EB5 Capital – Mountain Regional Center LLC
RC2200000564
active
Utah
EB5 Capital – Mountain Regional Center LLC
RC2200000564
active
Wyoming
EB5 Express Regional Center
ID1118250239
5/18/2017
California
EB5 Financing Management Company, LLC
ID1415451772
active
Florida
EB5 Florida Hotels & Investments Regional Center LLC
ID1435752249
active
Florida
EB5 Florida Real Estate Regional Center, LLC
ID1429351932
active
Florida
EB5 Fund, Inc.
ID1326751218
active
Connecticut
EB5 Fund, Inc.
ID1326751218
active
New Jersey
EB5 Fund, Inc.
ID1326751218
active
New York
EB5 Group New York Regional Center, LLC
ID1507152625
7/10/2020
New York
EB5 International II, LLC
ID1424051867
1/31/2020
California
EB5 International III LLC
ID1517752760
8/18/2020
Washington
EB5 International, LLC
ID1424051866
8/19/2020
California
EB5 Land Regional Center
ID1507652629
active
Washington
EB5 Memphis Regional Center, LLC
ID1234150838
2/26/2018
Tennessee
EB5 of Ohio, LLC
ID1501652544
active
Indiana
EB5 of Ohio, LLC
ID1501652544
active
Kentucky
EB5 of Ohio, LLC
ID1501652544
active
Ohio
EB5 Opportunities Fund, LLC
ID1334651336
active
New Jersey
EB5 Opportunities Fund, LLC
ID1334651336
active
New York
EB5 Opportunities Fund, LLC
ID1334651336
active
Pennsylvania
EB5 Regional Center of America LLC
ID1406351696
8/7/2019
New York
EB5 Texas Investment Group LLC
ID1635054762
active
Texas
EB5 United Rockies Regional Center LLC
RC2200000443
active
Montana
EB5 United West Regional Center, LLC
ID1416151777
active
California
EB5 Visa Fund LLC
ID1205250593
4/29/2020
Florida
EB5 West LLC
ID1210850644
7/22/2020
Washington
EB5AN D.C. and Carolinas Regional Center LLC
ID1421751841
active
Delaware
EB5AN D.C. and Carolinas Regional Center LLC
ID1421751841
active
District of Columbia
EB5AN D.C. and Carolinas Regional Center LLC
ID1421751841
active
Maryland
EB5AN D.C. and Carolinas Regional Center LLC
ID1421751841
active
North Carolina
EB5AN D.C. and Carolinas Regional Center LLC
ID1421751841
active
South Carolina
EB5AN D.C. and Carolinas Regional Center LLC
ID1421751841
active
Virginia
EB5AN D.C. and Carolinas Regional Center LLC
ID1421751841
active
West Virginia
EB5AN Midwest Regional Center, LLC
ID1421751842
active
Arkansas
EB5AN Midwest Regional Center, LLC
ID1421751842
active
Illinois
EB5AN Midwest Regional Center, LLC
ID1421751842
active
Indiana
EB5AN Midwest Regional Center, LLC
ID1421751842
active
Iowa
EB5AN Midwest Regional Center, LLC
ID1421751842
active
Kansas
EB5AN Midwest Regional Center, LLC
ID1421751842
active
Kentucky
EB5AN Midwest Regional Center, LLC
ID1421751842
active
Louisiana
EB5AN Midwest Regional Center, LLC
ID1421751842
active
Michigan
EB5AN Midwest Regional Center, LLC
ID1421751842
active
Minnesota
EB5AN Midwest Regional Center, LLC
ID1421751842
active
Missouri
EB5AN Midwest Regional Center, LLC
ID1421751842
active
Nebraska
EB5AN Midwest Regional Center, LLC
ID1421751842
active
North Dakota
EB5AN Midwest Regional Center, LLC
ID1421751842
active
South Dakota
EB5AN Midwest Regional Center, LLC
ID1421751842
active
Wisconsin
EB5AN NC and Great Lakes Regional Center, LLC
ID1403151664
active
Delaware
EB5AN NC and Great Lakes Regional Center, LLC
ID1403151664
active
District of Columbia
EB5AN NC and Great Lakes Regional Center, LLC
ID1403151664
active
Illinois
EB5AN NC and Great Lakes Regional Center, LLC
ID1403151664
active
Indiana
EB5AN NC and Great Lakes Regional Center, LLC
ID1403151664
active
Kentucky
EB5AN NC and Great Lakes Regional Center, LLC
ID1403151664
active
Maryland
EB5AN NC and Great Lakes Regional Center, LLC
ID1403151664
active
Michigan
EB5AN NC and Great Lakes Regional Center, LLC
ID1403151664
active
North Carolina
EB5AN NC and Great Lakes Regional Center, LLC
ID1403151664
active
Ohio
EB5AN NC and Great Lakes Regional Center, LLC
ID1403151664
active
South Carolina
EB5AN NC and Great Lakes Regional Center, LLC
ID1403151664
active
Tennessee
EB5AN NC and Great Lakes Regional Center, LLC
ID1403151664
active
Virginia
EB5AN NC and Great Lakes Regional Center, LLC
ID1403151664
active
West Virginia
EB5AN Northeast Regional Center, LLC
ID1404251680
active
Connecticut
EB5AN Northeast Regional Center, LLC
ID1404251680
active
Maine
EB5AN Northeast Regional Center, LLC
ID1404251680
active
Massachusetts
EB5AN Northeast Regional Center, LLC
ID1404251680
active
New Hampshire
EB5AN Northeast Regional Center, LLC
ID1404251680
active
New Jersey
EB5AN Northeast Regional Center, LLC
ID1404251680
active
New York
EB5AN Northeast Regional Center, LLC
ID1404251680
active
Ohio
EB5AN Northeast Regional Center, LLC
ID1404251680
active
Pennsylvania
EB5AN Northeast Regional Center, LLC
ID1404251680
active
Rhode Island
EB5AN Northeast Regional Center, LLC
ID1404251680
active
Vermont
EB5AN Rocky Mountain Regional Center LLC
ID2200000438
active
Idaho
EB5AN Rocky Mountain Regional Center LLC
ID2200000438
active
Montana
EB5AN Rocky Mountain Regional Center LLC
ID2200000438
active
Utah
EB5AN Rocky Mountain Regional Center LLC
ID2200000438
active
Wyoming
EB5AN Southeast Regional Center LLC
ID2200000128
active
Florida
EB5AN Southeast Regional Center LLC
ID2200000128
active
Georgia
EB5AN Southwest Regional Center LLC
ID2200000238
active
Arizona
EB5AN Southwest Regional Center LLC
ID2200000238
active
New Mexico
EB5AN Southwest Regional Center LLC
ID2200000238
active
Oklahoma
EB5AN Southwest Regional Center LLC
ID2200000238
active
Texas
Economic Development & Investment Group LLLP
ID1502352569
4/29/2020
California
Ecorntech Regional Center
ID1031910120
8/15/2014
Wisconsin
Education Fund SC Regional Center, LLC
ID1534553593
active
Louisiana
Education Fund SC Regional Center, LLC
ID1534553593
active
New Mexico
Education Fund SC Regional Center, LLC
ID1534553593
active
Texas
Education Fund SE Regional Center
ID1510551754
active
Florida
Education Fund SE Regional Center
ID1510551754
active
Georgia
Education Fund SE Regional Center
ID1510551754
active
North Carolina
Education Fund SE Regional Center
ID1510551754
active
South Carolina
Education Fund SW Regional Center
ID1524552892
5/21/2020
Arizona
Eight Islands Regional Center, LLC
ID1221350720
5/3/2017
Hawaii
El Monte Regional Center
ID1031910138
9/19/2011
California
Emerald Pond Regional Center
ID1423951863
active
California
Empire Regional Center, LLC
ID1414151760
active
New Jersey
Empire Regional Center, LLC
ID1414151760
active
New York
Empire State EB-5 Regional Center
ID1120950253
active
New York
Empire State EB-5 Regional Center
ID1120950253
active
Pennsylvania
Empire State Regional Center (also doing business as Empire State Development Fund)
ID1117250235
active
Connecticut
Empire State Regional Center (also doing business as Empire State Development Fund)
ID1117250235
active
New Jersey
Empire State Regional Center (also doing business as Empire State Development Fund)
ID1117250235
active
New York
Empire State Regional Center (also doing business as Empire State Development Fund)
ID1117250235
active
Pennsylvania
Encore Alabama/Florida Regional Center
ID1218450701
4/3/2018
Alabama
Encore Boston RC, LLC
ID1225550759
4/18/2018
Massachusetts
Encore California RC, LLC
ID1322151190
active
California
Encore Colorado RC, LLC
ID1225550758
9/24/2018
Colorado
Encore Georgia Regional Center, LLC
ID1327351225
8/7/2019
Georgia
Encore Louisiana Regional Center
ID1218450700
6/24/2019
Louisiana
Encore Midwest Regional Center, LLC
ID1334651334
8/6/2019
Illinois
Encore Mississippi Regional Center
ID1218450699
active
Mississippi
Encore Nashville RC, LLC
ID1222950735
active
Tennessee
Encore New York/New Jersey Regional Center, LLC
ID1225550760
8/6/2019
New York
Encore Pennsylvania RC, LLC (EPRC)
ID1329151237
8/20/2018
Pennsylvania
Encore Raleigh/Durham Regional Center
ID1201850576
4/2/2018
North Carolina
Encore S. CA RC, LLC
ID1222950734
4/18/2018
California
Encore Texas RC, LLC (ETRC)
ID1225550757
active
Texas
Encore Wash D.C. RC, LLC
ID1222950733
5/25/2018
District of Columbia
Encore Washington/Oregon Regional Center, LLC
ID1330251254
4/18/2018
Washington
Energize-ECI EB-5 Visa Regional Center
ID1114750218
5/9/2018
Indiana
Excelsior EB-5 Regional Center LLC
ID1513852713
6/26/2020
New York
Extell New York Regional Center
ID1101250146
active
New York
Extell Utah Regional Center
ID1527453251
active
Utah
F2E Regional Center, LLC
ID1512452681
5/1/2020
Colorado
Fairhaven Capital Advisors Regional Center
ID1514752728
active
Washington
Fairhaven Capital Advisors Regional Center
ID1521052820
3/26/2020
California
Fairhaven Capital Advisors Regional Center
ID1524452886
3/26/2020
Florida
Fairhaven Capital Advisors Regional Center
ID1524652894
3/26/2020
Oregon
Fairhaven Capital Advisors Regional Center
ID1526552952
9/10/2020
Hawaii
Fairhaven Capital Advisors Regional Center
ID1526552953
3/26/2020
Alaska
Fairhaven Capital Advisors Regional Center
ID1527553330
8/24/2020
Georgia
Fairhaven Capital Advisors Regional Center
ID1534153516
4/29/2020
New York
Fairhaven Capital Advisors Regional Center (FCARC)
ID1521652840
7/25/2019
Colorado
Farm for America Regional Center
ID1031910018
active
Washington
Faustus Capital LLC*
ID1212850652
5/24/2018
California
FCA South Carolina Regional Center, LLC
ID1527853355
active
South Carolina
FDIUS Regional Center
ID1031910159
active
California
First American Redevelopment Regional Center
ID1525152898
8/5/2020
California
First American Regional Center, LLC
ID1505652611
8/14/2017
California
Fleet New York Metropolitan Regional Center LLC (former name Federal New York Metropolitan Regional Center)
ID1031910196
active
New York
Florida Capital Group Regional Center
ID1503652585
6/25/2020
Florida
Florida East Coast EB5 Regional Center LLC (former name United States Growth Fund, LLC)
ID1228650784
4/10/2018
Florida
Florida East Coast Regional Center, LLC
ID1232550818
12/20/2017
Florida
Florida EB-5 Quantum Investments, LLC
ID1508352632
active
Florida
Florida EB-5 Regional Center, LLC
ID1031910204
active
Florida
Florida EB5 Investments LLC Regional Center
ID1031910185
active
Florida
Florida Equity & Growth Fund Regional Center, LLC
ID1031910124
active
Florida
Florida First Regional Center, LLC (former name USEGF Florida Regional Center)
ID1502052556
active
Florida
Florida Gateway Regional Center, LLC
ID1115750228
4/12/2017
Florida
Florida Gulf Coast Regional Center, LLC
ID1226550766
active
Florida
Florida Opportunities Regional Center LLC
ID1615354327
active
Florida
Florida Overseas Investment Center RC
ID1031910161
active
Florida
Florida Regional Center, LLC
ID1031910194
active
Florida
Formosa Gardens Regional Center, LLC
ID1530353405
active
Florida
Freedom Partners Regional Center LLC
ID1304251084
active
Illinois
Freedom Partners Regional Center LLC
ID1304251084
active
Indiana
Freedom Partners Regional Center LLC
ID1304251084
active
Wisconsin
FreeMind Films Regional Center
ID1031910062
3/15/2017
California
Frisco Texas International Development Center
ID1216750689
active
Texas
Front Burner Restaurants Regional Center - Southern California
ID1323551198
5/14/2015
California
Front Range Regional Center, Inc.
ID1410851739
6/3/2019
Colorado
Future American Now Regional Center, LLC
ID1504252592
8/8/2019
Florida
Future Resources, Inc.
ID1418351796
8/15/2018
California
FutureCare Regional Center of Southern California, Inc.
ID1223550738
5/30/2017
California
G.R.E.E.N. Regional Center
ID1332351288
4/2/2018
New Jersey
G&CW Regional Center, LLC
ID1310651124
8/6/2019
New York
Gardens Regional Center, LLC
ID1135450411
5/15/2018
Florida
Gateway America Regional Center
ID1628754475
8/7/2019
New York
Gateway California Regional Center
ID1414351764
active
California
Gateway Georgia Regional Center
ID1207950613
9/29/2014
Georgia
Gateway Secured Regional Center, LLC
ID1326951220
active
California
Gateway South Florida Regional Center, LLC
ID1611754315
active
Florida
Gateway to the Midwest Investment Center, Inc.
ID1105350166
9/16/2020
Missouri
Genesis Regional Center, LLC
ID1531653430
active
California
George Washington Immigration Group, LLC
ID1435052108
active
Connecticut
George Washington Immigration Group, LLC
ID1435052108
active
New Jersey
George Washington Immigration Group, LLC
ID1435052108
active
New York
Georgia Center for Foreign Investment and Development
ID1031910096
active
Georgia
Georgia Regional Center, LLC
ID1034750105
active
Georgia
Gladstone Regional Center, LLC
ID1635855005
active
California
Global Alliance Carolina Regional Center, LLC
ID1515452734
active
North Carolina
Global America Regional Center
ID1421251835
4/27/2018
California
Global Century (Houston)
ID1031910139
4/12/2018
Texas
Global City Regional Center, LLC
ID1313051134
active
New Jersey
Global City Regional Center, LLC
ID1313051134
active
Pennsylvania
Global Investment Consulting, Inc.
ID1109850194
5/3/2016
Indiana
Global Investment Regional Center
ID1231450802
active
California
Global Medical Center of Southern California
ID1234850858
9/25/2017
California
Global Pacific Regional Center (former name American Sun Regional Center)
ID1129050334
active
California
Global Premier America Regional Center LLC
ID1031910066
active
California
GO USA EB-5 Regional Center, LLC
ID1423151851
active
Illinois
Gold Coast Florida Regional Center
ID1031910179
active
Florida
Golden Bear Regional Center
ID1034350084
active
California
Golden California Regional Center, LLC
ID1305051089
3/1/2021
California
Golden Gate Global (former name San Francisco Bay Area Regional Center)
ID1031910162
active
California
Golden Gateway Regional Center LLC
ID1722755591
4/8/2020
California
Golden Lamp Regional Center, Inc. (former name Utah High Country Regional Center Inc.)
ID1102650151
active
Utah
Golden Opportunity Regional Center
ID1209050631
active
California
Golden Pacific Ventures Regional Center
ID1031910119
active
Hawaii
Golden Shores Regional Center
ID1634254629
9/3/2019
California
Golden State Economic Development Fund, LLC
ID1317151167
12/6/2018
California
Golden State Northern California Agriculture Development, LLC
ID1527253056
6/3/2020
California
Golden State Regional Center
ID1233450823
active
California
Golden State Southern California Agriculture Development LLC
ID1433752013
5/7/2020
California
Golden Sun Development Regional Center
ID1509751747
1/31/2020
Washington
Good Life EB5 Georgia Regional Center, LLC
ID1409951725
6/30/2017
Georgia
Grand Canyon Regional Center, LLC
ID1031910202
active
Arizona
Grand Commonwealth Regional Center, LLC
ID1630654501
active
California
Great Lakes Regional Center, LLC
ID1322451192
active
Illinois
Great Lakes Regional Center, LLC
ID1322451192
active
Indiana
Great Lakes Regional Center, LLC
ID1322451192
active
Wisconsin
Great North Regional Center, LLC
ID1635054761
2/20/2020
New York
Great Ocean Regional Center*
ID1311251127
7/30/2018
Washington
Great Southern Regional Center
ID1235550908
8/11/2020
Georgia
Great Southwest Regional Center, LLC
ID1034750118
active
Texas
Great Texas Regional Center, LLC
ID1034250068
active
Texas
Greater Houston Investment Center, LLC
ID1215350674
1/26/2018
Texas
Greater Houston Regional Center, LLC
ID1219850706
active
Texas
Greater New York Business Regional Center
ID1504252591
8/8/2019
New York
Greater New York Regional Center
ID1134850389
active
New York
Green Card Fund, LLC
ID1031910171
active
Arizona
Green Card Gateway Regional Center
ID1136450473
3/30/2017
Illinois
Green Card Solutions Regional Center (former name Shrimp House US LLC)
ID1423851860
active
Florida
Green Detroit Regional Center, LLC
ID1031910193
active
Michigan
Green Energy Partners Central Wisconsin Regional Center, LP
ID1234950861
8/7/2019
Wisconsin
Green Energy Regional Center, LLC (GERC)
ID1031910160
active
California
Green Mountains Regional Center, LLC
ID1731055631
active
New Hampshire
Green Mountains Regional Center, LLC
ID1731055631
active
Vermont
Greystone Capital Investments Regional Center, LLC
ID1231050798
active
Illinois
Greystone EB5 Northeast RC, LLC
ID1512652685
active
Connecticut
Greystone EB5 Northeast RC, LLC
ID1512652685
active
Delaware
Greystone EB5 Northeast RC, LLC
ID1512652685
active
District of Columbia
Greystone EB5 Northeast RC, LLC
ID1512652685
active
Maryland
Greystone EB5 Northeast RC, LLC
ID1512652685
active
Massachusetts
Greystone EB5 Northeast RC, LLC
ID1512652685
active
New Hampshire
Greystone EB5 Northeast RC, LLC
ID1512652685
active
New Jersey
Greystone EB5 Northeast RC, LLC
ID1512652685
active
New York
Greystone EB5 Northeast RC, LLC
ID1512652685
active
Pennsylvania
Greystone EB5 Northeast RC, LLC
ID1512652685
active
Rhode Island
Greystone EB5 Northeast RC, LLC
ID1512652685
active
Virginia
Greystone EB5 Northwest RC
ID1722355590
active
Oregon
Greystone EB5 Northwest RC
ID1722355590
active
Washington
Greystone EB5 Southeast Regional Center LLC (former name Greystone Florida Regional Center LLC)
ID1215650675
active
Florida
Greystone EB5 West RC LLC
ID1621754379
active
California
Greystone EB5 West RC LLC
ID1621754379
active
Nevada
Group I Regional Center, LLC
ID1329651243
active
California
Guam Strategic Development LLC RC
ID1031910094
7/7/2017
Guam
Guardian Regional Center, LLC
ID1527453277
active
Texas
Gulf Coast Funds Management, LLC*
ID1031910101
8/30/2018
Mississippi
Gulf Coast Regional Center, LLC
ID1031910048
active
Louisiana
Gulf Coast Regional Investment Center, LLC
ID1031910068
active
Alabama
Gulf Coast Regional Investment Center, LLC
ID1031910068
active
Florida
Gulf Coast Regional Investment Center, LLC
ID1031910068
active
Louisiana
Gulf Coast Regional Investment Center, LLC
ID1031910068
active
Mississippi
Gulf Coast Renewables & Redevelopment, LLC
ID1120750248
active
Louisiana
Gulf Coast Renewables & Redevelopment, LLC
ID1120750248
active
Mississippi
Gulf Coast SW Regional Center, LLC
ID1534353535
7/21/2020
Florida
Gulf States Regional Center, LLC
ID1201750575
active
Alabama
Gulf States Regional Center, LLC
ID1201750575
active
Florida
Gulf States Regional Center, LLC
ID1201750575
active
Louisiana
Gulf States Regional Center, LLC
ID1201750575
active
Mississippi
Gulf States Regional Center, LLC
ID1201750575
active
Texas
GW Bridge Fort Lee Regional Center
ID1231850805
8/27/2020
New York
Halic Capital, LLC
ID1423751857
active
California
Hana Financial Regional Center
ID1418151791
8/21/2020
California
Happy Family USA Regional Center
ID1527153031
active
California
Happy Family USA Regional Center
ID1527153031
active
Nevada
Harmonia Regional Center New York
ID1516152743
active
Connecticut
Harmonia Regional Center New York
ID1516152743
active
New Jersey
Harmonia Regional Center New York
ID1516152743
active
New York
Harmonia Regional Center, LLC
ID1418451798
active
Texas
Harris Investment Immigration Fund, LLC
ID1115250221
7/13/2016
California
Harris Real Estate Fund LLC
ID1115250222
7/13/2016
Arizona
Hawaii Investment Funds, LLC
ID1606054266
4/20/2020
Hawaii
Hawaii Investor Regional Center Corp.
ID1611854316
4/2/2020
Hawaii
Hawaii Regional Center
ID1031910132
active
Hawaii
Hawaii Regional Fortune Center LLC
ID1527353146
active
Hawaii
Hawaiian Islands Regional Center LLC
ID1031910042
active
Hawaii
Hawaiian Ohana Regional Center
ID1517652759
active
Hawaii
Hawaiian Opportunities Regional Center, LLC
ID1609754297
active
Hawaii
Hawaiian Palms Regional Center
ID1501452495
8/7/2019
Hawaii
Headwaters Regional Center, LLC
ID1405251690
active
Minnesota
Headwaters Regional Center, LLC
ID1405251690
active
Wisconsin
Health and Welfare EB-5 Regional Center, LLC
ID1511051764
7/23/2020
Pennsylvania
Heartland Regional Center, LLC
ID1420651826
6/1/2020
Pennsylvania
Hidalgo McAllen Reynosa Regional Center, LLC
ID1115450224
4/26/2016
Texas
High Stone Regional Center, LLC
ID1435652188
4/9/2018
Connecticut
Hollywood Beach Regional Center
ID1034250075
10/8/2014
Florida
Hollywood International Regional Center
ID1031910084
active
California
Hollywood Regional Center
ID1031910034
active
California
Home Paradise Regional Center
ID1031910071
active
California
Home Paradise Texas Regional Center, LLC
ID1526452944
4/17/2018
Texas
Hope Investment Regional Center
ID1521052823
2/12/2020
California
Houston EB 5 Regional Center (former name DC Partners Regional Center)
ID1031910057
active
Texas
Howard Hughes Hawaii Regional Center, LLC
ID1420551825
4/20/2020
Hawaii
Howard Hughes New York Regional Center, LLC
ID1420951827
10/16/2019
New York
HS Regional Center, LLC
ID1520852813
10/8/2020
California
HT Asset Holding Inc.
ID1110450195
active
California
Huana Group (U.S.), Inc.
ID1509751748
11/14/2019
California
Hudson Funds New York Regional Center, LLC
ID1635754956
active
New Jersey
Hudson Funds New York Regional Center, LLC
ID1635754956
active
New York
Hudson Funds New York Regional Center, LLC
ID1635754956
active
Pennsylvania
Iconic Caribbean EB-5, LLC
ID1206050605
active
Puerto Rico
Idaho Global Investment Center, LLC
ID1031910054
3/6/2017
Idaho
Idaho State Regional Center LLC
ID1031910172
7/2/2018
Idaho
Illinois Valley Regional Center
ID1229150787
8/10/2017
Illinois
Immigration Funds LLC (former name United States Investors Regional Center)
ID1127250324
5/22/2017
Massachusetts
Imperial Regional Center
ID1031910134
9/24/2020
California
Index Regional Center
ID1502852578
8/7/2019
Florida
Inkstone States Regional Center LLC
ID1618054346
active
Washington
Inland Empire Renewable Energy Regional Center, LLC
ID1031910076
active
California
Inland Gateway Regional Center, Inc.
ID1433052003
12/6/2019
California
Intercontinental Regional Center Trust of Chicago
ID1031910085
11/20/2013
Illinois
International Creative Capital, LLC
ID1402251658
active
Minnesota
International Michigan Investments Regional Center
ID1031910102
active
Michigan
Invest Atlanta Regional Center
ID1502052555
active
Georgia
Invest CNMI, LLC
ID1435352159
active

Commonwealth of Northern Marianas Islands

Invest Guam Regional Center
ID1527253111
active
Guam
Invest Idaho Regional Center
ID1031910092
active
Idaho
Invest LA Regional Center, LLC
ID1031910016
active
California
Invest Midwest Regional Center (former name Civitas Indiana Regional Center)
ID1224350746
8/21/2018
Indiana
Invest New Hampshire Regional Center, LLC
ID1121350256
active
New Hampshire
Invest US Regional Center
ID1031910206
9/29/2014
Wyoming
InvestAmerica EB-5
ID1031910164
active
Colorado
Investus LLC (former name New Mexico Foreign Investments LLC)
ID1329051236
8/27/2020
New Mexico
Iowa Department of Economic Development (IDED)
ID1031910153
4/19/2018
Iowa
Ironstate Regional Center, LLC
ID1504152590
8/7/2019
Pennsylvania
IZON, LLC
ID1410851738
8/17/2017
South Carolina
JI Northern Nevada Regional Center, LLC
ID1232650820
6/5/2017
Nevada
JMIR Texas Mega Metro Regional Center, LLC
ID1406651700
active
Texas
JW Investment Regional Center LLC
RC2019958129
active
California
K-Stone LLC
ID1627254428
8/7/2019
Pennsylvania
Kansas BioFuel Regional Center LLC
ID1031910150
8/15/2014
Kansas
Kansas Regional Center
ID1101050144
active
Kansas
KCI Capital Limited (former name FP Advisors, LLC)
ID1307251105
active
Colorado
KCI Capital, Ltd.
ID1316951165
active
Hawaii
Keystone Great Lakes Regional Center, LLC
ID1527453285
active
Illinois
Keystone Great Lakes Regional Center, LLC
ID1527453285
active
Indiana
Keystone Great Lakes Regional Center, LLC
ID1527453285
active
Wisconsin
Kinlin Development, LLC
ID1927357406
active
Kentucky
Kinlin Development, LLC
ID1927357406
active
Tennessee
KOIT Global Investments
ID1511852678
active
Indiana
KOIT Global Investments
ID1511852678
active
Kentucky
KOIT Global Investments
ID1511852678
active
Ohio
KOIT Global Investments
ID1511852678
active
Tennessee
L Global Regional Center, LLC
ID1225050753
8/20/2018
California
L.A. Life Regional Center
ID1223050736
active
California
L&L New York Regional Center, LLC
ID1326351216
2/11/2020
New York
LA Growth Fund, LLC
ID1510551756
active
California
LA Yucaipa Regional Center, LLC
ID1605054255
7/28/2020
California
Lake Buena Vista RC
ID1031910135
7/23/2012
Florida
Lake Elsinore Regional Center
ID1133650366
9/29/2016
California
Lakewood Regional Center
ID1031910098
12/20/2017
Washington
Lam NYC EB-5 Fund Regional Center, LLC
ID1121350259
active
New York
Land of Sky Regional Center, LLC
ID1405751692
4/29/2020
North Carolina
Landmark Regional Center, LLC
ID1636255009
9/9/2019
New York
Landy Resources Management, LLC
ID1432551993
5/1/2018
North Dakota
Lansing Economic Development Corporation (LEDC) Regional Center
ID1031910174
1/23/2018
Michigan
Las Vegas EB-5 Inmigration, LLC
ID1031910077
6/14/2017
Nevada
Las Vegas Economic Impact Regional Center, LLC
ID1126250313
active
Nevada
Las Vegas Regional Center
ID1031910181
active
Nevada
LaSalle County Business Development Center LLC
ID1031910115
5/4/2015
Illinois
LaSalle Street Regional Center
ID1430451950
active
Illinois
LaSalle Street Regional Center
ID1430451950
active
Indiana
LaSalle Street Regional Center
ID1430451950
active
Wisconsin
LCR Atlantic Gulf Regional Center
ID1434252047
4/20/2020
Georgia
LCR Overseas Regional Center, LLC
ID1402951663
active
Connecticut
LCR Overseas Regional Center, LLC
ID1402951663
active
New Jersey
LCR Overseas Regional Center, LLC
ID1402951663
active
Pennsylvania
LD Capital SE Regional Center, LLC
ID1622654384
active
Alabama
LD Capital SE Regional Center, LLC
ID1622654384
active
Georgia
LD Capital SE Regional Center, LLC
ID1622654384
active
Tennessee
Le Cheval Rouge LLC
ID1735355752
active
Hawaii
Leaf Fischer Investment Group, LLC
ID1123750276
3/6/2017
Florida
Lexden-Hawaii Regional Center, LLC
ID1419751809
active
Hawaii
Lexin New York Regional Center
ID1418151793
active
Connecticut
Lexin New York Regional Center
ID1418151793
active
New Jersey
Lexin New York Regional Center
ID1418151793
active
New York
Lexin New York Regional Center
ID1418151793
active
Pennsylvania
Liberty EB5 Regional Center
ID1430151944
5/1/2018
Pennsylvania
Liberty Harbor Regional Center LLC
ID1627454444
active
Connecticut
Liberty Harbor Regional Center LLC
ID1627454444
active
New Jersey
Liberty Harbor Regional Center LLC
ID1627454444
active
New York
Liberty Harbor Regional Center LLC
ID1627454444
active
Pennsylvania
Liberty Investment Center LLC
ID1506852619
8/6/2019
Illinois
Liberty Kansas Regional Center
ID1327351224
4/29/2020
Missouri
Liberty Minnesota Regional Center
ID1319651177
8/7/2019
Minnesota
Liberty Nebraska Regional Center, LLC
ID1312251130
active
Iowa
Liberty Nebraska Regional Center, LLC
ID1312251130
active
Nebraska
Liberty Regional Investment Center
ID1528853380
8/6/2019
Georgia
Liberty South Regional Center
ID1102850152
1/19/2018
Arkansas
Liberty West Regional Center
ID1031910021
4/19/2017
Arizona
Lifezone Development Regional Center
ID1509651742
active
Washington
Lighthouse Regional Center, LLC
ID1635154776
active
Texas
Lightstone New York Regional Center, LLC
ID1403751677
active
Connecticut
Lightstone New York Regional Center, LLC
ID1403751677
active
New Jersey
Lightstone New York Regional Center, LLC
ID1403751677
active
New York
Lightstone New York Regional Center, LLC
ID1403751677
active
Pennsylvania
LIGTT Regional Center*
ID1221550724
4/18/2018
Louisiana
Lion's Regional Center
ID1215850682
active
New Jersey
Lion's Regional Center
ID1215850682
active
Pennsylvania
Liongate Regional Center, LLC
ID1504852597
4/27/2018
Washington
Live in America - Arizona Regional Center, LLC
ID1326751219
8/18/2017
Arizona
Live in America - Boston Regional Center LLC
ID1230350794
8/18/2017
Massachusetts
Live in America - California Regional Center
ID1314851146
active
California
Live in America - Carolinas Regional Center LLC
ID1411951742
active
North Carolina
Live in America - Carolinas Regional Center LLC
ID1411951742
active
South Carolina
Live in America - Colorado Regional Center LLC
ID1326251214
9/7/2018
Colorado
Live in America - Connecticut Regional Center
ID1316351160
active
Connecticut
Live in America - Florida, LLC
ID1210850642
8/18/2017
Florida
Live in America - Georgia Regional Center LLC
ID1329551241
8/18/2017
Georgia
Live in America - Indiana, Michigan, Ohio Regional Center
ID1331851282
8/18/2017
Indiana
Live in America - Louisiana Regional Center, LLC
ID1329551242
active
Louisiana
Live in America - Midwest Regional Center, LLC
ID1331051266
8/18/2017
Minnesota
Live in America - Missouri/Kansas Regional Center LLC
ID1411951743
11/22/2019
Kansas
Live in America - Nevada Regional Center, LLC
ID1326251215
8/18/2017
Nevada
Live in America - New York Regional Center LLC
ID1230350795
active
New Jersey
Live in America - New York Regional Center LLC
ID1230350795
active
New York
Live in America - New York Regional Center LLC
ID1230350795
active
Pennsylvania
Live in America - Northwest Regional Center, LLC
ID1316351159
6/16/2020
Oregon
Live in America - Philadelphia Regional Center LLC
ID1231350801
7/22/2020
Pennsylvania
Live in America - South Regional Center LLC
ID1331851281
active
Kentucky
Live in America - South Regional Center LLC
ID1331851281
active
Tennessee
Live in America - Texas Regional Center LLC
ID1235450902
active
Texas
Live in America - U.S. Virgin Islands Regional Center LLC
ID1331051267
8/18/2017

U.S. Virgin Islands (USVI)

Live in America - Washington D.C./Baltimore Regional Center LLC
ID1304651086
active
District of Columbia
Live in America - Washington D.C./Baltimore Regional Center LLC
ID1304651086
active
Maryland
Live in America - Washington D.C./Baltimore Regional Center LLC
ID1304651086
active
Virginia
Live in America - Washington D.C./Baltimore Regional Center LLC
ID1304651086
active
West Virginia
Live in America Chicago Regional Center, LLC
ID1314851147
8/18/2017
Illinois
LJHB Perpetual, LLC
ID1634054606
active
District of Columbia
LJHB Perpetual, LLC
ID1634054606
active
Maryland
LJHB Perpetual, LLC
ID1634054606
active
Virginia
LJHB Perpetual, LLC
ID1634054606
active
West Virginia
Local Government Regional Center of Illinois
ID1031910005
active
Illinois
Lone Star EB-5 Regional Center
ID1501252442
12/5/2019
Texas
Los Angeles International Regional Center, LLC
ID1635754919
active
California
Los Angeles Regional Center
ID1031910112
active
California
Louisiana Mississippi Regional Center
ID1031910130
5/13/2015
Louisiana
Lubert-Adler Northeast Regional Center, LLC
ID1315151151
active
New Jersey
Lubert-Adler Northeast Regional Center, LLC
ID1315151151
active
New York
LUC Capital, LLC
RC2300001605
active
Connecticut
LUC Capital, LLC
RC2300001605
active
New Jersey
LUC Capital, LLC
RC2300001605
active
New York
LUC Capital, LLC
RC2300001605
active
Pennsylvania
Luca Energy Fund Regional Center
ID1031910023
2/2/2016
Texas
Luichi, Inc.
ID1334751342
11/21/2019
Nevada
M&D Regional Center, LLC
ID1031910158
active
California
M5 Venture Silicon Valley RC LLC
ID1534553584
8/6/2019
California
M5 Venture Southern California RC, LLC
ID1534553614
8/6/2019
California
Mag Ventures 1, LLC
ID1408051712
9/11/2018
Ohio
Mag Ventures 2, LLC
ID1408051713
active
Ohio
Mag Ventures 3, LLC
ID1419851813
active
Ohio
Mainsail Florida Regional Center
ID1527453300
8/6/2019
Florida
Makaan Regional Center, LLC
ID1031910039
active
Texas
Mamtek Regional Center
ID1105950169
4/11/2012
Missouri
Manchester Pacific Regional Center
ID1334751343
3/28/2018
California
Manhattan CBD Development Regional Center, LLC
ID1527453316
3/19/2020
New York
Manhattan Empire State Regional Center, LLC
ID1627154424
8/6/2019
New York
Manhattan Metropolitan Regional Center
ID1501652543
active
Connecticut
Manhattan Metropolitan Regional Center
ID1501652543
active
New Jersey
Manhattan Metropolitan Regional Center
ID1501652543
active
New York
Manhattan Regional Center, LLC
ID1031910027
active
New York
Mariana Stones Corporation Ltd.
ID1336551551
5/15/2017
Guam
Mariana's Investment Co, LLC
ID1234550849
10/27/2016

Commonwealth of Northern Marianas Islands

Marianas EB5 Regional Center*
ID1202050579
5/29/2018

Commonwealth of Northern Marianas Islands

Maryland Area Regional Center, LLC
ID1033650019
1/23/2018
Maryland
Maryland Center for Foreign Investment, LLC
ID1031910002
active
District of Columbia
Maryland Center for Foreign Investment, LLC
ID1031910002
active
Maryland
Maryland Center for Foreign Investment, LLC
ID1031910002
active
Virginia
Maryland Global Regional Center, LLC
ID1335851436
active
District of Columbia
Maryland Global Regional Center, LLC
ID1335851436
active
Maryland
Maryland Global Regional Center, LLC
ID1335851436
active
Virginia
Maryland Global Regional Center, LLC
ID1335851436
active
West Virginia
Massachusetts Wealth and Happiness Regional Center, Inc.
ID1326651217
9/12/2019
Massachusetts
Mayaguez Regional Center, LLC
ID1518352770
active
Puerto Rico
McAllen EB-5 Regional Center
ID1031910072
active
Texas
McCormick Regional Center LLC
ID1520852812
8/6/2019
Washington
MCFI - Northern California, LLC
ID1509352639
11/19/2019
California
MCFI Georgia
ID1235250867
active
Georgia
MCFI Mississippi / Louisiana
ID1511452671
11/14/2019
Mississippi
MCFI Nevada
ID1508352631
5/12/2020
Nevada
MCFI New York / New Jersey / Connecticut
ID1513152686
11/20/2019
New York
MCFI Pennsylvania LLC
ID1511952679
11/19/2019
Pennsylvania
MCFI Southern California / Arizona
ID1509651744
11/14/2019
California
MCIG Regional Center
ID1134850390
3/29/2016
Florida
Mebo Property Development Regional Center, LLC (former name Mebo Property Development LLC )
ID1116850232
active
California
Medical Investment in Texas Regional Center
ID1136450472
1/23/2017
Texas
Metropolitan Milwaukee Association of Commerce (MMAC)
ID1031910149
active
Wisconsin
MGV NYC Regional Center LLC
ID1621854381
active
New Jersey
MGV NYC Regional Center LLC
ID1621854381
active
New York
MGV NYC Regional Center LLC
ID1621854381
active
Pennsylvania
Miami Film Regional Center
ID1335751407
active
Florida
Miami Metropolitan Regional Center
ID1119450242
active
Florida
Miami Regional Center, LLC
ID1318451170
8/8/2019
Florida
Michigan EB-5 Regional Center, LLC
ID1427951904
10/28/2020
Michigan
Michigan Renaissance Regional Center
ID1135450412
8/15/2014
Michigan
Michigan-Indiana EB-5 Regional Center
ID1120750247
3/29/2018
Michigan
Mid America Investment Group, LLC
ID1428851919
8/6/2019
Arkansas
Mid Atlantic Regional EB5 Regional Center LLC
ID1134150373
11/9/2016
West Virginia
Mid-America Renaissance Regional Center, LLC
ID1634454662
8/18/2020
Missouri
Mid-Atlantic Regional Center
ID1434252044
active
Connecticut
Mid-Atlantic Regional Center
ID1434252044
active
Delaware
Mid-Atlantic Regional Center
ID1434252044
active
Maryland
Mid-Atlantic Regional Center
ID1434252044
active
New Jersey
Mid-Atlantic Regional Center
ID1434252044
active
New York
Mid-Atlantic Regional Center
ID1434252044
active
Pennsylvania
Middle Georgia Regional Center
ID1031910015
5/4/2016
Georgia
MidPeninsula Regional Investment Center, LLC
ID1323851201
9/14/2020
California
Midtown NYC Regional Center, LLC
ID1527253114
active
Connecticut
Midtown NYC Regional Center, LLC
ID1527253114
active
New Jersey
Midtown NYC Regional Center, LLC
ID1527253114
active
New York
Midwest Center for Foreign Investment, LLC
ID1031910188
active
Indiana
Midwest Center for Foreign Investment, LLC
ID1031910188
active
Kentucky
Midwest EB-5 Regional Center, LLC
ID1031910178
2/13/2015
Kentucky
Midwest Investment Fund, LLC
ID1634854720
2/5/2019
Indiana
Midwest Metropolitan Regional Center, Inc
ID1336051451
active
Illinois
Midwest Metropolitan Regional Center, Inc
ID1336051451
active
Indiana
Midwest Metropolitan Regional Center, Inc
ID1336051451
active
Wisconsin
Midwest Regional Center, Inc.
ID1234250846
4/5/2018
Kentucky
Midwestern Investments For America, LLC
ID1400951638
active
Ohio
Mile High Regional Center
ID1627454447
4/3/2020
Colorado
Mirzam Investor Green Card Regional Center
ID1031910186
8/7/2019
Florida
Mississippi Development Regional Center, LLC
ID1031910177
active
Mississippi
Montana Energy Regional Center LLC (former name USA Montana Energy Regional Center)
ID1131850351
11/1/2016
Montana
Montana Real Estate EB-5 Regional Center, LLC
ID1626654417
7/23/2020
Montana
Monterey Massachusetts Regional Center, LLC
ID1604754250
active
Massachusetts
Monterey Northern California Regional Center, LLC
ID1605754265
active
California
Monterey Southern California Regional Center, LLC
ID1605754264
active
California
Mountain States Center for Foreign Investment (MSC)
ID1031910191
active
Utah
Mugo Regional Center LLC
ID1610954307
active
Connecticut
Mugo Regional Center LLC
ID1610954307
active
New Jersey
Mugo Regional Center LLC
ID1610954307
active
New York
Mugo Regional Center LLC
ID1610954307
active
Pennsylvania
MW International LLC
ID1403751675
1/31/2020
California
My Florida Regional Center LLC DBA My EB5 Green Card Regional Center
ID1206950609
active
Florida
My Life Atlanta Regional Center, LLC
ID1635754938
10/14/2020
Georgia
My Life California and Nevada, LLC
ID1635754939
4/6/2020
California
MZH Capital Partners, Inc.
ID1533653487
active
New Jersey
Napa Valley Regional Center
ID1719855577
active
California
National Eb-5 Wealth Center of California LLC
ID1720555580
active
California
National EB-5 Wealth Center, LLC
ID1709455475
active
Texas
National Regional Center, LLC
ID1634954740
8/7/2019
California
NationSure, LLC
ID1627354433
6/15/2020
New York
Native American Regional Center, LLC FKA Native American EB-5 Corporation
ID1534853625
active
Illinois
Native American Regional Center, LLC FKA Native American EB-5 Corporation
ID1534853625
active
Indiana
NatureAll Co., Inc. EB-5 Regional Center
ID1402251659
5/15/2017
New Jersey
NCP Regional Center
ID1621854382
active
California
Nevada California Regional Center
ID1031910063
4/21/2015
Nevada
Nevada Development Fund LLC
ID1236250926
7/12/2018
Nevada
Nevada First Regional Center, LLC
ID1531653432
2/26/2020
Nevada
Nevada Investment Regional Center, LLC
ID1407651709
active
Nevada
Nevada Regional Center
ID1034250071
active
Nevada
Nevada Regional Center Enterprises
ID1404551685
8/6/2019
Nevada
Nevada Regional Economic Development Center (NREDC)
ID1031910128
active
Nevada
Nevada State EB-5 Regional Center, Inc.
ID1033650016
active
Nevada
New Empire EB-5 Regional Center, LLC
ID1431451970
active
Connecticut
New Empire EB-5 Regional Center, LLC
ID1431451970
active
New Jersey
New Empire EB-5 Regional Center, LLC
ID1431451970
active
New York
New Empire EB-5 Regional Center, LLC
ID1431451970
active
Pennsylvania
New Energy Horizons Regional Center
ID1031910060
4/12/2018
California
New England Center for Business Development, LLC
ID1317051166
9/30/2019
Maine
New England Family Regional Center LLC (former name New England Federal Regional Center)
ID1205450600
active
Connecticut
New England Regional Center for Economic Development Inc.
ID1208150616
active
Massachusetts
New England Regional Center for Economic Development Inc.
ID1208150616
active
Rhode Island
New Fortune Global LLC
ID1114350207
active
Illinois
New Genesis Gulf South Regional Center, LLC
ID1513252705
7/22/2020
Louisiana
New Hampshire EB-5 Regional Center
ID1031910083
active
New Hampshire
New Jersey Center for Foreign Investment, LLC
ID1306651101
3/30/2020
New Jersey
New Jersey EB-5 Regional Center
ID1205450599
active
New Jersey
New Jersey EB-5 Regional Center
ID1205450599
active
Pennsylvania
New Jersey Liberty Regional Center
ID1127750327
5/15/2015
New Jersey
New Jersey Regional Center, LLC
ID1031910129
3/9/2015
New Jersey
New Orleans & Gulf Coast Regional Center, LLC
ID1216350684
active
Alabama
New Orleans & Gulf Coast Regional Center, LLC
ID1216350684
active
Florida
New Orleans & Gulf Coast Regional Center, LLC
ID1216350684
active
Louisiana
New Orleans & Gulf Coast Regional Center, LLC
ID1216350684
active
Mississippi
New Orleans' Mayor's Office RC
ID1031910151
2/27/2018
Louisiana
New Sun EB-5 Regional Center, LLC
ID1609954298
8/7/2019
California
New World Regional Center
ID1031910086
active
California
New World Regional Center, Inc.
ID1327351223
active
California
New York City EB-5, LLC
ID1635854998
active
New Jersey
New York City EB-5, LLC
ID1635854998
active
New York
New York City EB-5, LLC
ID1635854998
active
Pennsylvania
New York City Real Estate Regional Center, LLC
ID1120950252
active
New Jersey
New York City Real Estate Regional Center, LLC
ID1120950252
active
New York
New York City Regional Center, LLC
ID1031910093
active
New York
New York City Transportation Regional Center LLC
ID1636255031
active
Connecticut
New York City Transportation Regional Center LLC
ID1636255031
active
New Jersey
New York City Transportation Regional Center LLC
ID1636255031
active
New York
New York Connecticut Regional Center, LLC
ID1322551193
active
Connecticut
New York Connecticut Regional Center, LLC
ID1322551193
active
New York
New York Dream Regional Center LLC (former name Tri-State USA Regional Center)
ID1211750650
active
New York
New York EB-5 Regional Center, LLC
ID1328851232
active
New York
New York EB-5 Regional Center, LLC
ID1402251657
active
New Jersey
New York EB-5 Regional Center, LLC
ID1402251657
active
New York
New York EB-5 Regional Center, LLC
ID1402251657
active
Pennsylvania
New York Goldwater Regional Center, LLC
ID1313751140
active
New York
New York Green Hotel Regional Center LLC
ID1408551715
5/1/2017
New York
New York Immigration Fund, LLC
ID1031910184
active
New York
New York Immigration Regional Center
ID1518352771
6/9/2020
New York
New York Pioneer Regional Center
ID1323851200
5/3/2017
New York
New York Proton Regional Center, LLC
ID1031910024
active
New York
New York Renaissance Regional Center, LLC
ID1435352163
4/8/2020
New York
New York Tri-State Regional Center, LLC
ID1221250719
11/18/2019
New York
New York/New Jersey Real Estate and IDrastructure Regional Center LLC
ID1635754906
active
Connecticut
New York/New Jersey Real Estate and IDrastructure Regional Center LLC
ID1635754906
active
New Jersey
New York/New Jersey Real Estate and IDrastructure Regional Center LLC
ID1635754906
active
New York
NewGen CA Regional Center, LLC
RC2200000791
active
California
NewGen MT Regional Center LLC
RC2200000506
active
Montana
Next Bay Properties, LLC
ID1031910043
10/1/2015
California
Noblemen Regional Center
ID1632354545
4/20/2020
Washington
North America Wind Power LLC
ID1228450781
3/25/2020
California
North American Asset Management Regional Center, LLC
ID1527253119
active
Washington
North American Center for Foreign Investments, LLC
ID1330351255
5/1/2017
California
North American Regional Center
ID1309151117
8/2/2018
New Jersey
North Atlantic Regional Center, LLC
ID1420251819
5/1/2018
New York
North Carolina - East Coast RC
ID1224050741
active
South Carolina
North Carolina Center for Foreign Investments, LLC
ID1031910116
12/3/2013
North Carolina
North Carolina EB5 Regional Center, LLC
ID1527453263
active
North Carolina
North Carolina EB5 Regional Center, LLC
ID1527453263
active
South Carolina
North Country EB-5 Regional Center, LLC
ID1031910051
7/7/2017
New York
North Dakota/Minnesota EB-5 Regional Center
ID1031910017
active
Minnesota
North Dakota/Minnesota EB-5 Regional Center
ID1031910017
active
North Dakota
North Texas EB-5 Regional Center LLC
ID1031910203
active
Texas
North Valley Regional Center
ID1228350780
active
California
Northeast EB5 Regional Center, LLC
ID1635654884
8/7/2019
New York
Northeast Monument Regional Center LLC
ID1413651758
6/20/2017
Massachusetts
Northeast Ohio Regional Center
ID1031910111
7/18/2018
Ohio
Northeast Regional Center, Inc.
ID1328051229
active
Connecticut
Northeast Regional Center, Inc.
ID1328051229
active
Delaware
Northeast Regional Center, Inc.
ID1328051229
active
District of Columbia
Northeast Regional Center, Inc.
ID1328051229
active
Maryland
Northeast Regional Center, Inc.
ID1328051229
active
Massachusetts
Northeast Regional Center, Inc.
ID1328051229
active
New Hampshire
Northeast Regional Center, Inc.
ID1328051229
active
New Jersey
Northeast Regional Center, Inc.
ID1328051229
active
New York
Northeast Regional Center, Inc.
ID1328051229
active
Pennsylvania
Northeast Regional Center, Inc.
ID1328051229
active
Rhode Island
Northeast Regional Center, Inc.
ID1328051229
active
Virginia
Northeast Rural Development, Inc.
RC2200000495
active
Ohio
Northeast Rural Development, Inc.
RC2200000495
active
Pennsylvania
Northern California Regional Center, LLC
ID1031910176
active
California
Northern California Regional Center, LLC
ID1031910176
active
Nevada
Northern Illinois Regional Center
ID1031910004
10/13/2016
Illinois
Northern Mississippi Regional Center, LLC
ID1226150762
9/7/2018
Mississippi
Northern Rockies Regional Center
ID1033650027
active
Montana
NuNebraska Regional Center, LLC
ID1034750126
3/26/2020
Nebraska
NY EB-5 Express LLC
ID1403651674
active
New Jersey
NY EB-5 Express LLC
ID1403651674
active
New York
NY EB-5 Express LLC
ID1403651674
active
Pennsylvania
NY Entrepreneurs Fund, LLC
ID1514652724
active
Connecticut
NY Entrepreneurs Fund, LLC
ID1514652724
active
New Jersey
NY Entrepreneurs Fund, LLC
ID1514652724
active
New York
NYC Liberty Green Regional Center, LLC
ID1635854999
active
Connecticut
NYC Liberty Green Regional Center, LLC
ID1635854999
active
New Jersey
NYC Liberty Green Regional Center, LLC
ID1635854999
active
New York
NYC Liberty Green Regional Center, LLC
ID1635854999
active
Pennsylvania
NYC Mayflower Regional Center, INC
ID1208850623
active
New York
NYC Metro Regional Center, LLC
ID1034750121
active
New York
NYC Regional Center, Inc
ID1422351847
active
New York
NYUS Regional Center
ID1202750581
active
New York
Ocean Pacific Regional Center, LLC
ID1336451536
active
Oregon
Ohio Development Regional Center
ID1105950168
active
Ohio
Ohio International Investment Center
ID1421251834
active
Ohio
Ohio Lakeside Regional Investment Center
ID1413251753
5/1/2018
Ohio
Ohio Regional Center, LLC
ID1221450722
5/21/2017
Ohio
OIS-NCA LLC
ID1220750714
active
California
Oklahoma Regional Center, LLC
ID1118650240
active
Oklahoma
Oklahoma State Regional Center, LLC
ID1206050604
active
Oklahoma
Omaha Old Market Regional Center LLC
ID1710055486
active
Iowa
Omaha Old Market Regional Center LLC
ID1710055486
active
Nebraska
Omega Florida Regional Center
ID1209050632
active
Florida
Omega Puerto Rico Regional Center, LLC
ID1210850641
2/15/2018
Puerto Rico
ON Regional Center, LLC
ID1421351837
3/30/2020
California
One World Development Fund, Inc.
ID1520252794
4/12/2018
Texas
Onefire Healthcare Services, LLC d.b.a. Onefire Regional Center
ID1514052718
9/24/2019
Oklahoma
Optima Arizona Regional Center, LLC
ID1219950708
5/3/2017
Arizona
Orange Trust Regional Center, LLC (f/k/a USBIIF LLC)
ID1833156552
active
Florida
Oriental Dolphin EB-5 Regional Center
ID1034850134
active
Maryland
Orlando EB-5 Investments Regional Center
ID1031910001
active
Florida
Orlando Regional Center, LLC
ID1403751676
active
Florida
Ozark Mountains Regional Center
ID1221450723
active
Missouri
Pacific Casino & Entertainment Group Regional Center
ID1302551074
active
Nevada
Pacific Coast Regional Center
ID1114750219
10/30/2019
California
Pacific Dynasty Regional Center
ID1034250060
active
California
Pacific Investment & Immigration Regional Center
ID1430451949
8/7/2019
California
Pacific Northwest EB-5 Regional Center
ID1034750117
active
Idaho
Pacific Northwest EB-5 Regional Center
ID1034750117
active
Montana
Pacific Northwest EB-5 Regional Center
ID1034750117
active
Oregon
Pacific Northwest EB-5 Regional Center
ID1034750117
active
Washington
Pacific Northwest Investment RC, LLC
ID1313351135
active
Washington
Pacific Northwest Regional Center
ID1031910075
4/5/2018
Washington
Pacific Proton Therapy Regional Center, LLC
ID1034350098
1/26/2017
California
Pacific Viniculture
ID1407151704
3/22/2018
Washington
Pacific West Economic and Development Center LLLP
ID1604754251
8/7/2020
California
PacNW Regional Center, LLC
ID1530953417
active
Oregon
PacNW Regional Center, LLC
ID1530953417
active
Washington
Palm Beach Raceway LLC
ID1208650619
5/31/2016
Florida
Palm Beach RC
ID1031910136
active
Florida
Palm Coast Florida Regional Center
ID1031910109
3/18/2015
Florida
Pan Enterprises Regional Center
ID1625854410
8/6/2019
California
Pan-Pacific Regional Center
ID1418251795
4/8/2020
California
Pangaea Regional Center, LLC
ID1310051120
1/22/2021
Kentucky
Paradise City Funding Regional Center, LLC
ID1626454414
9/15/2020
New York
Paramount Regional Center, LLC
ID1432551995
8/8/2019
California
Pass2NY Regional Center, LLC
ID1523852877
active
New York
Path America KingCo, LLC
ID1031910033
active
Washington
Path America Sonoco, LLC
ID1031910032
active
Washington
Pathway Capital Partners LLC
ID1220050710
active
Rhode Island
Pennsylvania Department of Community and Economic Development Regional Center
ID1031910137
active
Pennsylvania
Permian Regional Center, d.b.a. Texas Energy Regional Center
ID1817656489
active
New Mexico
Permian Regional Center, d.b.a. Texas Energy Regional Center
ID1817656489
active
Texas
PetroSam, LLC
ID1410451732
5/1/2017
Texas
Philadelphia Industrial Development Corporation (PIDC) Regional Center
ID1031910154
active
Pennsylvania
Phoenix & Dragon LLC
ID1635754953
10/7/2019
Connecticut
Phoenix Pacific LLC
ID1635754958
active
Washington
Piedmont Regional Center, Inc.
ID1400251561
active
Georgia
Piedmont Regional Center, Inc.
ID1400251561
active
North Carolina
Piedmont Regional Center, Inc.
ID1400251561
active
South Carolina
Piedmont Regional Center, Inc.
ID1400251561
active
Tennessee
Pine State Regional Center, LLC
ID1330951265
active
Arkansas
Pine State Regional Center, LLC
ID1330951265
active
Missouri
Pine State Regional Center, LLC
ID1330951265
active
Tennessee
Pittsburg Regional Investment Center LLC
ID1034250077
active
Pennsylvania
Plymouth Park Regional Center, LP
ID1831756536
active
Texas
Pocono EB-5 Regional Center LLC
ID1615854330
9/3/2019
Pennsylvania
Polaris Regional Center
ID1635754932
active
Guam
Portland Regional Center
ID1031910047
active
Oregon
Powerdyne Regional Center, LLC
ID1215250671
8/2/2017
California
Premier Regional Center, LLC
ID1410151730
active
Texas
Pride Capital, LLC
ID1634454657
3/25/2020
New York
Prime Capital, LLC
ID1616754334
active
California
Prime Regional Center, LLC
ID1234650851
active
New York
Principal Regional Center, LLC
ID1635854986
active
Washington
Proficiency Regional Center LLC
ID1509751749
active
California
Propet American Dream, LLC
ID1618454352
active
Washington
Prosperity Regional Center (former name U.S. Prosperity Regional Center)
ID1125250304
6/23/2017
Florida
Protogroup, Inc.
ID1529353385
active
Florida
Puerto Rico Provident Regional Center, LLC
ID1324951209
8/7/2019
Puerto Rico
Puget Sound RC, LLC
ID1219250703
5/3/2017
Washington
Queens Fort New York Regional Center, LLC
ID1429551937
3/28/2018
New York
QueensFort Capital California Regional Center, LLC
ID1501452491
4/12/2018
California
Queensfort Capital Florida Regional Center
ID1224950750
active
Florida
Queensfort Capital Massachusetts Regional Center, LLC
ID1430751952
3/29/2018
Massachusetts
QueensFort Capital Texas Regional Center, LLC
ID1505552610
4/27/2018
Texas
Rainier Valley RC LLC
ID1429351930
active
Washington
Rancon Regional Center, LLC
ID1228950786
active
California
RCI Arizona Regional Center, LLC
ID1334651335
3/30/2020
Arizona
Real Estate Immigration Fund, LLC
ID1122250269
active
New York
Redwood Regional Center, LLC
ID1634954742
active
Oregon
Redwood Regional Center, LLC
ID1634954742
active
Washington
Reentry Regional Center South, LLC
RC2200001375
active
Alabama
Reentry Regional Center South, LLC
RC2200001375
active
Georgia
Reentry Regional Center South, LLC
RC2200001375
active
Mississippi
Reentry Regional Center South, LLC
RC2200001375
active
Tennessee
Regency Regional Center, LLC
ID1324251205
3/15/2018
California
Regional Center Enterprises I, LLC
ID1332951299
active
California
Regional Center Fund of America LLC
ID1410751737
1/24/2020
District of Columbia
Regional Center Management Los Angeles
ID1031910131
active
California
Regional Center of South Florida, LLC
ID1031910166
active
Florida
Regional Center of the Pacific
ID1415651775
active
California
Regional Center of Washington State, LLC
ID1534553603
active
Washington
Regional Center Properties, LLC
ID1031910143
active
California
Regional Economic Development & Investment Group
ID1213250653
4/5/2018
California
Related California Regional Center
ID1534553585
4/9/2020
California
Related Chicago Metro Regional Center
ID1534553604
4/16/2020
Wisconsin
Related Florida Regional Center
ID1534553592
4/9/2020
Florida
Related New York City Metro Regional Center, LLC
ID1316851164
active
New Jersey
Related New York City Metro Regional Center, LLC
ID1316851164
active
New York
Related New York City Metro Regional Center, LLC
ID1316851164
active
Pennsylvania
Reliant Regional Center
ID1514652723
active
Minnesota
Renewable Texas Energy Regional Center
ID1310651125
4/20/2020
Texas
Reside in America Puerto Rico, LLC
ID1304651087
5/1/2018
Puerto Rico
Resource Regional Center Michigan, LLC
ID1222650730
8/31/2016
Michigan
Retail Equity Partners Regional Center Texas, LLC
ID1636255032
8/7/2019
Texas
RGV EB-5 Regional Center
ID1034250076
7/10/2018
Texas
RI EB-5 Regional Center, Inc.
ID1318451171
active
Rhode Island
Rio Grande Regional Investment Center, LLC
ID1333351307
6/18/2020
New Mexico
Rise Investment Management, LLC
ID1635754926
active
Connecticut
Rise Investment Management, LLC
ID1635754926
active
New Jersey
Rise Investment Management, LLC
ID1635754926
active
New York
Robstown Improvement Development Corporation EB-5 Regional Center
ID1033650023
active
Texas
Rock Hill Regional Center LLC
ID1209650638
6/1/2017
New York
Rocky Mountain High Regional Center
ID1031910095
10/9/2020
Colorado
Rosti Capital Regional Center
ID1033650022
7/17/2017
California
Rota EB5 Regional Center
ID1323551199
6/21/2018

Commonwealth of Northern Marianas Islands

Roundhay Partners Regional Center, LLC
ID1715255552
active
California
Royal White Cement EB-5 Regional Center LLC
ID1513152687
active
Texas
RSR EB-5 Regional Center, LLC
ID1635754960
active
North Carolina
RSR EB-5 Regional Center, LLC
ID1635754960
active
South Carolina
Rural Economic Development Center LLC (former name 1900 Gulf Street Partners Regional Center LLC)
ID1101850148
active
Kansas
Rural Economic Development Center LLC (former name 1900 Gulf Street Partners Regional Center LLC)
ID1101850148
active
Missouri
RW EB-5 Regional Center, LLC
ID1534553611
active
Nevada
RZ International Virginia Regional Center
ID1417651788
3/17/2020
Virginia
SAA Cedisus EB-5 Projects - SW Indiana Regional Center, LLC
ID1529453390
4/18/2018
Indiana
Saipan Regional Investment Center, LLC
ID1418451797
8/1/2018

Commonwealth of Northern Marianas Islands

San Diego EB-5 Regional Center
ID1512652684
active
California
San Diego Regional Center, LLC
ID1224350747
active
California
San Diego Regional Investment Center, LLC
ID1235650914
11/16/2018
California
San Francisco EB-5 Regional Center, LLC
ID1108750186
active
California
San Francisco Regional Center*
ID1034850135
2/13/2019
California
San Gabriel Valley Regional Center
ID1034350081
3/15/2017
California
Savannah World Trade Center for Investment, LLC
ID1429451935
7/28/2020
Georgia
Seattle Area Regional Center, LLC
ID1306351100
active
Washington
Seattle Family Regional Center
ID1031910035
active
Washington
Seattle Metro Regional Center LLC
ID1128050331
10/1/2020
Washington
Seattle Pacific Area Regional Center, LLC
ID1434252042
active
Washington
Seattle Regional Center
ID1031910059
active
Washington
Seattle Tacoma Area Regional Center, LLC
ID1635855004
active
Washington
Serendipity Regional Center, LLC
ID1635654875
active
California

Shoora Regional Center, LLC 

related searches: #shoora eb5, shoora eb5 reviews

ID1801256371
active
Georgia
Sierra Air Center Development, LLC
ID1205250592
1/8/2020
California
Silicon Valley California Regional Center
ID1031910022
3/26/2020
California
Silicon Valley Venture Investment Regional Center
ID1031910175
2/25/2015
California
Silver State Regional Center LLC
ID1318951175
4/11/2018
Nevada
Silverstein Properties Regional Center LLC
ID1314351143
active
Connecticut
Silverstein Properties Regional Center LLC
ID1314351143
active
New Jersey
Silverstein Properties Regional Center LLC
ID1314351143
active
New York
Silverstein Properties Regional Center LLC
ID1314351143
active
Pennsylvania
Sino Indus BK Capital LLC
ID1504052588
active
New Jersey
Sino Indus BK Capital LLC
ID1504052588
active
Pennsylvania
Smith Atlantic Regional Center LLC (former name Atlantic Coast Regional Center, LLC)
ID1431851978
active
Connecticut
Smith Atlantic Regional Center LLC (former name Atlantic Coast Regional Center, LLC)
ID1431851978
active
Delaware
Smith Atlantic Regional Center LLC (former name Atlantic Coast Regional Center, LLC)
ID1431851978
active
District of Columbia
Smith Atlantic Regional Center LLC (former name Atlantic Coast Regional Center, LLC)
ID1431851978
active
Maryland
Smith Atlantic Regional Center LLC (former name Atlantic Coast Regional Center, LLC)
ID1431851978
active
Massachusetts
Smith Atlantic Regional Center LLC (former name Atlantic Coast Regional Center, LLC)
ID1431851978
active
New Hampshire
Smith Atlantic Regional Center LLC (former name Atlantic Coast Regional Center, LLC)
ID1431851978
active
New Jersey
Smith Atlantic Regional Center LLC (former name Atlantic Coast Regional Center, LLC)
ID1431851978
active
New York
Smith Atlantic Regional Center LLC (former name Atlantic Coast Regional Center, LLC)
ID1431851978
active
Pennsylvania
Smith Atlantic Regional Center LLC (former name Atlantic Coast Regional Center, LLC)
ID1431851978
active
Rhode Island
Smith Atlantic Regional Center LLC (former name Atlantic Coast Regional Center, LLC)
ID1431851978
active
Virginia
Smith Central Regional Center LLC (former name Central Western Regional Center LLC) (former name USA Midwest Regional Center LLC)
ID1505552608
active
Illinois
Smith Central Regional Center LLC (former name Central Western Regional Center LLC) (former name USA Midwest Regional Center LLC)
ID1505552608
active
Indiana
Smith Central Regional Center LLC (former name Central Western Regional Center LLC) (former name USA Midwest Regional Center LLC)
ID1505552608
active
Iowa
Smith Central Regional Center LLC (former name Central Western Regional Center LLC) (former name USA Midwest Regional Center LLC)
ID1505552608
active
Kansas
Smith Central Regional Center LLC (former name Central Western Regional Center LLC) (former name USA Midwest Regional Center LLC)
ID1505552608
active
Kentucky
Smith Central Regional Center LLC (former name Central Western Regional Center LLC) (former name USA Midwest Regional Center LLC)
ID1505552608
active
Michigan
Smith Central Regional Center LLC (former name Central Western Regional Center LLC) (former name USA Midwest Regional Center LLC)
ID1505552608
active
Minnesota
Smith Central Regional Center LLC (former name Central Western Regional Center LLC) (former name USA Midwest Regional Center LLC)
ID1505552608
active
Missouri
Smith Central Regional Center LLC (former name Central Western Regional Center LLC) (former name USA Midwest Regional Center LLC)
ID1505552608
active
Ohio
Smith Central Regional Center LLC (former name Central Western Regional Center LLC) (former name USA Midwest Regional Center LLC)
ID1505552608
active
Pennsylvania
Smith Central Regional Center LLC (former name Central Western Regional Center LLC) (former name USA Midwest Regional Center LLC)
ID1505552608
active
Wisconsin
Smith Delta Regional Center, LLC
ID1711755512
active
Alabama
Smith Delta Regional Center, LLC
ID1711755512
active
Arkansas
Smith Delta Regional Center, LLC
ID1711755512
active
Louisiana
Smith Delta Regional Center, LLC
ID1711755512
active
Mississippi
Smith Delta Regional Center, LLC
ID1711755512
active
Tennessee
Smith Great Lakes Regional Center LLC
RC2200000265
active
Indiana
Smith Great Lakes Regional Center LLC
RC2200000265
active
Wisconsin
Smith Great Lakes Regional Center LLC
RC2200000265
active
Illinois
Smith Great Lakes Regional Center LLC
RC2200000265
active
Michigan
Smith Great Lakes Regional Center LLC
RC2200000265
active
Ohio
Smith Great Plains Regional Center LLC
RC2200000365
active
Iowa
Smith Great Plains Regional Center LLC
RC2200000365
active
Kansas
Smith Great Plains Regional Center LLC
RC2200000365
active
Minnesota
Smith Great Plains Regional Center LLC
RC2200000365
active
Missouri
Smith Great Plains Regional Center LLC
RC2200000365
active
Nebraska
Smith Great Plains Regional Center LLC
RC2200000365
active
North Dakota
Smith Great Plains Regional Center LLC
RC2200000365
active
South Dakota
Smith Mountain Regional Center, LLC
ID1635754963
active
Colorado
Smith Mountain Regional Center, LLC
ID1635754963
active
Oklahoma
Smith Mountain Regional Center, LLC
ID1635754963
active
Texas
Smith New England Regional Center LLC
RC2200000340
active
Connecticut
Smith New England Regional Center LLC
RC2200000340
active
Maine
Smith New England Regional Center LLC
RC2200000340
active
Massachusetts
Smith New England Regional Center LLC
RC2200000340
active
New Hampshire
Smith New England Regional Center LLC
RC2200000340
active
Rhode Island
Smith New England Regional Center LLC
RC2200000340
active
Vermont
Smith North Atlantic Regional Center LLC
RC2200000360
active
New Jersey