Foreign investors US Real Estate. Why Should Foreign Real Estate Investors Invest In the USA?
Why Invest in the USA? Investment Opportunities in the USA. Risks Associated with Investing in US Real Estate.
last updated Monday, November 27, 2023
#foreign investors us real estate #real estate foreign
---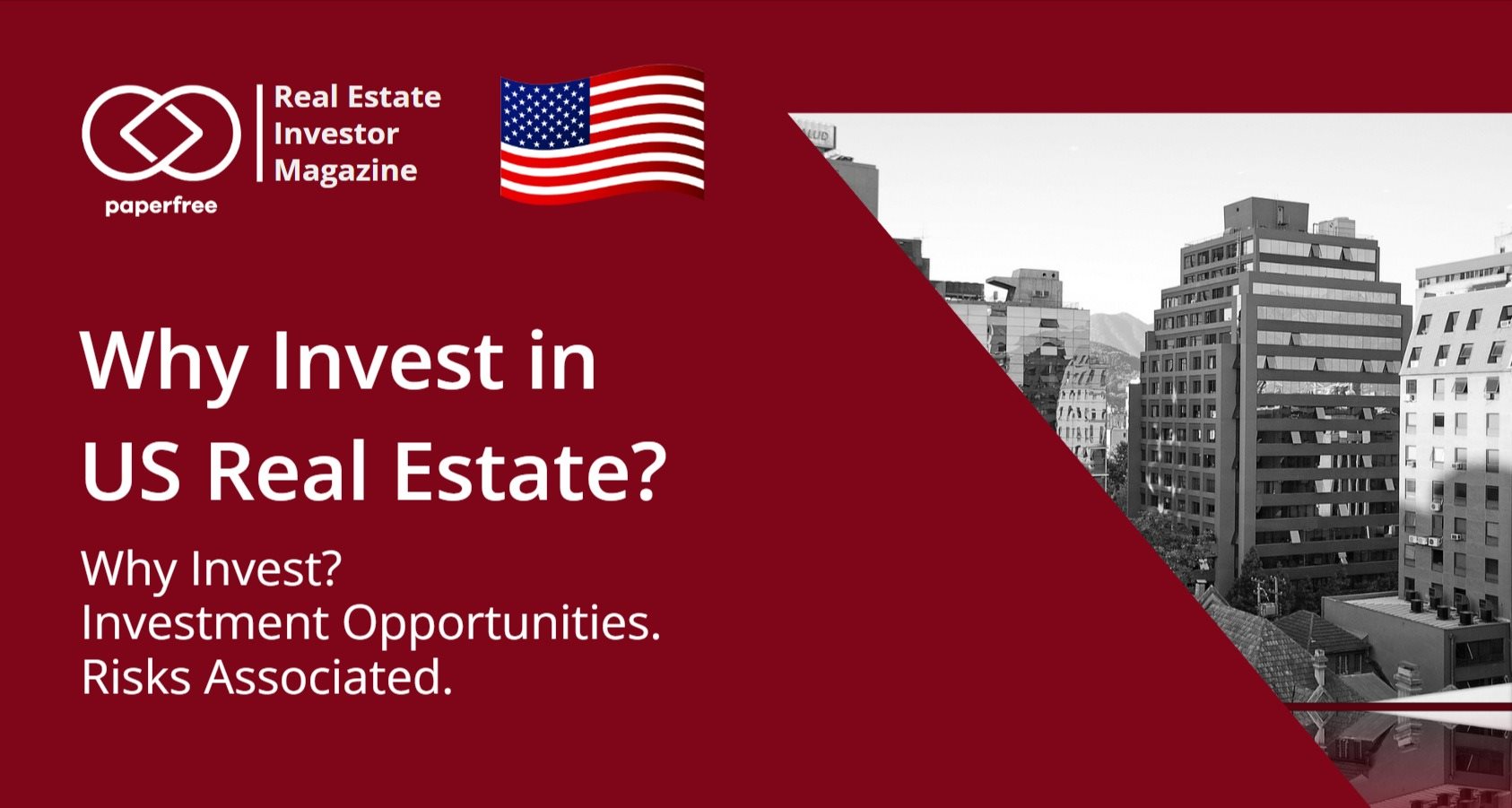 CONTENTS
Key Takeaways
US real estate offers attractive investment opportunities for foreign investors.

The USA provides a welcoming environment without additional restrictions or taxes on foreign real estate ownership.

Consider economic, political, and legal risks associated with investing in US real estate and implement risk mitigation strategies.

Seek professional guidance, conduct thorough research, and stay informed to make informed investment decisions in the dynamic US real estate market.
Smart investing involves spreading money across different areas, and real estate is a prime choice. This sector has long proven worth as a stable and profitable investment pathway, often outperforming other investment options.
Broadening your investment horizons by venturing into foreign territories, specifically the USA, can add substantial value to your portfolio. The US real estate market, encompassing residential and commercial properties, is robust and resilient.
As a foreign investor in US real estate, tapping into this market provides diversity and allows you to reap the benefits of the world's largest economy.
The USA is a top choice for global real estate investors. Its appeal stems from the potential for high returns through rental income, capital gains, and profits (especially in the world of rising interest rates) from real estate-related commercial activities.
Furthermore, the U.S. promotes foreign investment without additional restrictions or taxes for foreign real estate investors. All these factors make the U.S. an ideal location for diversifying your investment portfolio.
Why Invest in the USA?
The U.S. real estate market offers a fertile ground for foreign buyers, thanks to its conducive and welcoming policies, affordability, and promising returns. Here's why:
Unrestricted Opportunities for Foreign Real Estate Investment
The United States sets itself apart with its open policies towards foreign ownership of U.S. real property. Unlike certain countries where foreign property buyers face government-imposed restrictions, the U.S. extends the same rights to foreign real estate buyers as it does to its citizens.
There are no additional taxes or hindrances for overseas buyers, making the U.S. a relatively hassle-free destination for real estate investment.
According to the National Association of Realtors, international buyers purchased over $59 billion of U.S. residential property between April 2021 and March 2022 [1].
Accessible Mortgage Loan Financing in the US for Foreign Investors without US Credit History
One of the standout features of the U.S. market is its accessibility. Unlike many countries where property financing options for foreign nationals are limited or non-existent, the U.S. extends its mortgage loan financing facilities to international buyers without a U.S. credit history.
Specialized U.S. lenders offer long-term fixed-rate mortgages to non-resident foreign investors and newcomers on visas at competitive rates. Investors can lock in low-interest rates with 15 or 30-year mortgages tailored to their needs and preferences [2].
This flexibility and availability of financing greatly enhance the attractiveness of the U.S. as an ideal destination for foreign real estate investment.
Affordable Property Prices in Comparison
The U.S. real estate market presents an attractive proposition for foreign investors US real estate due to its affordability compared to many other developed nations.
For instance, the median home price in the U.S. stands around $436,800 as of 2023, whereas in cities like London or Sydney, median prices can easily exceed $1 million [3]. This relative affordability is complemented by the potential appreciation in property value over time.
Key markets like Austin, Texas, and Phoenix, Arizona, have shown consistent growth trends, further amplifying the promise of a high return on investment.

Tables with median home price by state
The main numbers are the following.
Table 1. Lowest median home price by state in the USA, end of 2023.

| | |
| --- | --- |
| West Virginia | $156,000 |
| Mississippi | $184,900 |
| Arkansas | $185,000 |
Table 2. Highest median home price by state in the USA by the end of 2023.
| | |
| --- | --- |
| California | $705,000 |
| Hawaii | $680,000 |
| Washington | $521,000 |
| Colorado | $508,000 |
Table 3. The average median home price by state is shown in the table below. 
Comparatively Affordable Property Prices
The U.S. rental property market offers abundant opportunities for attractive rental yields, making it an enticing prospect for property investors. Cities like Atlanta, Georgia, boast average rental yields of around 7%, while in Charlotte, North Carolina, rental yields can reach 6.5% [4].
Whether investing in residential rental properties in thriving urban centers like New York City or targeting commercial spaces in business hubs like San Francisco, the U.S. market offers diverse opportunities to maximize rental income and generate consistent cash flow.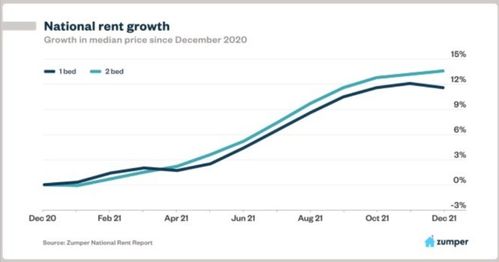 Image Source: Zumper National Rent Report
Secure and Stable Foreign Investment with Appreciating Capital in USD
The U.S. economy's strength and stability make it a safe real estate investment haven. The consistent capital appreciation in USD safeguards against currency fluctuations, giving foreign investors confidence in their return on investment, positive cash flow, and growing equity.
These international buyers, including Chinese home buyers in the US and other overseas buyers, are attracted to the consistent capital appreciation in USD, which protects against currency fluctuations in their home countries.
The robust growth of the U.S. real estate market has consistently lured foreign real estate buyers, resulting in a substantial influx of foreign capital into the U.S. real estate sector [5].
Secure Investment Option for Foreign Investors
The U.S. real estate market is widely regarded as a haven for foreign ownership of US real estate. Factors like strong legal protections, transparency in transaction processes, and political stability make U.S. real estate a preferred choice for international real estate buyers.
Additionally, the resilience of the U.S. real estate market, even during times of global economic uncertainty, ensures a secure investment for foreign buyers.
Investment Opportunities in the USA
When investing in the USA, various opportunities are available across multiple sectors. Let's explore some of the different types of investment opportunities in the country:
Residential Real Estate
Investing in residential properties, such as single-family homes, condominiums, or apartment complexes, is famous for domestic and international investors. Residential real estate offers the potential for long-term appreciation and steady rental income.
For example, investing in a well-located rental property in a desirable neighborhood in cities like Miami, Florida, or Austin, Texas, has proven successful, attracting local and international tenants and generating consistent returns.
Top Foreign Buyers
Canada (11% of foreign buyers, $5.5 B)

Mexico (8% of foreign buyers, $2.9 B)

China (6% of foreign buyers, $6.1 B)

India (5% of foreign buyers, $3.6 B)

Brazil (3% of foreign buyers, $1.6 B)

Colombia (3% of foreign buyers, $1.0 B)
Source: NAR
Commercial Real Estate
The commercial real estate sector encompasses properties used for business purposes, such as office buildings, retail spaces, hotels, and industrial complexes. Commercial real estate investments can provide higher rental yields and potential capital appreciation.
Successful investments in this category include purchasing office buildings in thriving business districts like Manhattan, New York, or retail spaces in prime shopping centers like the Magnificent Mile in Chicago, Illinois.
Industrial Real Estate
With the growth of e-commerce and logistics, industrial real estate has emerged as a lucrative investment sector. This category includes warehouses, distribution centers, manufacturing facilities, and data centers.
Investing in industrial properties strategically located near major transportation hubs or in regions experiencing rapid industrial development can yield significant returns.
For instance, investing in industrial properties in booming markets like Atlanta, Georgia, or Dallas, Texas, has proven highly profitable due to its strong industrial infrastructure and transportation connectivity.
Risks Associated with Investing in US Real Estate
Investing in US real estate comes with certain risks that investors should consider while seeking lucrative opportunities. Mitigating these risks is crucial for successful investments.
Economic Risks
US real estate is influenced by market fluctuations, interest rates, and economic downturns, impacting property values and rental demand. To mitigate financial risks, diversify investments, conduct thorough market research, and monitor economic indicators.
Political Risks
Changes in government policies or geopolitical events can affect property values and investor confidence. Stay informed about political developments, engage with local industry associations, and adapt investment strategies accordingly.
Legal Risks
Compliance with the legal framework is essential. Property disputes, zoning violations, or tenant-landlord regulations pose legal risks. Work with experienced real estate attorneys, conduct due diligence and ensure legal compliance.
Frequently Asked Questions
Can Foreigners Buy a House in the USA?
Foreigners can buy a house in the USA. Real estate foreign and international home buyers can purchase property in the United States.
No additional restrictions on foreign ownership make it an attractive destination for international property buyers.
What Is the Process for Buying Property in America as a Foreign National?
Buying property in the USA as a foreign national follows a similar path to domestic buyers. Work with local real estate agents experienced in assisting foreign investors.
It involves property searches, making an offer, negotiation, and completing legal and financial procedures.
Are There Any Restrictions on Foreign Ownership of Property in the United States?
There are no additional restrictions on foreign property ownership in the United States. Foreign buyers, including foreign real estate and overseas buyers, all enjoy the same rights as U.S. citizens when owning property.
Can a Foreign National Get a Mortgage Loan in the US?
Foreign nationals can obtain mortgage loans in the USA. Many U.S. lenders specialize in offering financing options to foreign buyers, including those without a U.S. credit history.
This allows foreign nationals to take advantage of attractive interest rates and long-term financing for real estate purchases.
What Are the Fees Associated with HomeAbroad Services or Real Estate Agent Commission?
Fees for HomeAbroad services or real estate agent commissions may vary. Agents charge a commission based on a percentage of the property's sale price, which is negotiable between the agent and the client.
HomeAbroad services may charge fees for specialized assistance, such as property search, legal support, or transaction management. Foreign buyers must clarify and discuss fees with their chosen real estate agents or service providers to understand the specific costs involved.
Conclusion
In conclusion, investing in US real estate offers advantages for foreign investors. The USA's welcoming stance, absence of restrictions, and available mortgage loans make it attractive. 
Affordable property prices, strong rental yields, and a stable economy provide potential for long-term gains.
Consider the associated risks: economic, political, and legal factors. Mitigating risks through diversification, research, staying informed, and ensuring compliance is crucial for success.
Foreign investors can benefit from the US real estate market by understanding opportunities and risks. Seek professional guidance, conduct due diligence, and stay updated on trends.
Sources -
Annual Foreign Investment in U.S. Existing-Home Sales Climbed 8.5% to $59 Billion, Ending Three-Year Slide. www.nar.realtor. Published July 18, 2022. Accessed May 30, 2023. https://www.nar.realtor/newsroom/annual-foreign-investment-in-u-s-existing-home-sales-climbed-8-5-to-59-billion-ending-three-year-slide
Tomsich E. Can You Buy A House With No Credit? Tips And Loan Options For Those With No Credit Score. Rocketmortgage.com. Published 2023. Accessed May 30, 2023. https://www.rocketmortgage.com/learn/can-you-buy-a-house-with-no-credit#
Caporal J. Average House Price by State in 2023. The Motley Fool. Published August 5, 2020. Accessed May 30, 2023. https://www.fool.com/the-ascent/research/average-house-price-state/#
Average Rent in the U.S. & Rent Prices by State - RentCafe. Rentcafe.com. Published 2023. Accessed May 30, 2023. https://www.rentcafe.com/average-rent-market-trends/us/
Housing Data. Zillow. Published April 25, 2023. Accessed May 30, 2023. https://www.zillow.com/research/data/
Why Should Foreign Real Estate Investors Invest In the USA? HomeAbroad Inc. Published March 21, 2022. Accessed May 31, 2023. https://homeabroadinc.com/why-should-foreign-real-estate-investors-invest-in-the-usa/
Subscribe to Paperfree Magazine
Free Paperfree Concierge Service
Paperfree Concierge

Get dedicated service, from finding the right information to complex investment challenges.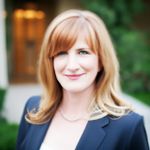 Real estate investment strategies