New way to scale business.
| | | |
| --- | --- | --- |
| | | "Our productivity has increased up to 65% as was promised. I manage all departments in all-in-one environment" Mark, Interactive Insurance Broker |
Why PaperFree

ALL - IN - ONE SEAMLESS SYSTEM

All of our products and services are integrated and deliver maximum performance per human action.

FAST AND FLEXIBLE

We believe that change creates growth; and rapid growth requires flexibility. We put flexibility as a top priority when designing our products and services.

MANAGEABLE TRANSPARENCY

The quality of every decision depends on the quality of the information on which it is based. PaperFree.com helps to deliver transparency in business operations that guides managers to better decisions.
Start your Demo
What is PaperFree?
Welcome to PaperFree.com USA
PaperFree.com is a new platform offering technology, knowledge and connections for entrepreneurs who want to scale their businesses.
Follow PaperFree on Social Media!
Join a constantly growing community of PaperFree.com fans.
Read interesting articles, learn fun facts.
Get inspired by others and see what others are up to!


PaperFree.com is the most flexible business management system, set of tools: Customer Relationship Management, Enterprise Content Management System and more serving the entire U.S., including the cities of New York, Los Angeles, Chicago, Dallas, Seattle, Miami, Tampa, Phoenix, Cleveland and San Francisco as well as Fairfield County, CT, Westchester County, NY and Rockland County, NY.


LIVE HELP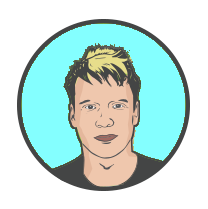 Copyright © 2015 PaperFree.com Inc. All rights reserved. | About | Feedback | All Contacts | Powered by PaperFree.com | Legal