Top 8 Small Business ERP Solutions in 2017
---

by Aditi Bansal
Updated on Thursday, February 23, 2017
If you're looking to enhance your operations for your SME in 2017, the above ERP for small business products should do you good. Consider cost, customization flexibility, and ease of set-up to pick a solution that best suits your needs.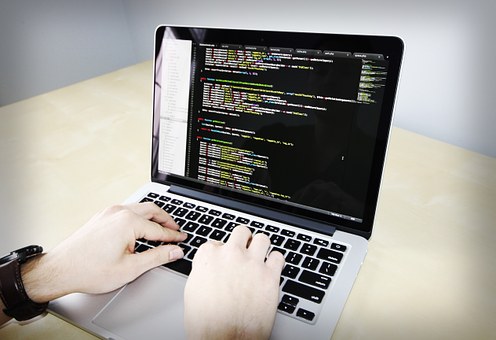 tags #SAP Business One ERP #Microsoft Dynamics GP #
ERP provides modular software that incorporates the business financial records and integrates it with other support app modules that address several aspects of the business. These include customer relationship management (CRM), business intelligence (BI), Point of Sale (POS), Material Resource Management (MRP), and much more.
Here are the top eight ERP for small business in 2017:
1) SAP Business One ERP
SAP's ERP software comes with several capabilities in core areas of ERP including sales and distribution, finance, and production. It's a powerful tool when correctly configured.
Pros: The software is easily customized and can perform well in different industries.
Cons: It's difficult to configure without prior knowledge.
2) Microsoft Dynamics GP
This software is widely used by many CMEs and integrates well with several Microsoft products.
Pros: Works well with Microsoft suite and several medium sized businesses have recorded positive reviews.
Cons: It's not mobile and requires additional third party apps.
3) AllProWebTools
This software offers several features which you can add on as needed. The entire design is based on Workflow Timeline to provide a live feed of employee clock-ins, new orders, CRM notes, and much more.
Pros: It's among the most affordable options with numerous tools. It also has a cloud-based dashboard and is easy to set up.
Cons: It is small and may pose challenges for custom features to be made.
4) Oracle EBS (E-Business Suite)
This software provides a comprehensive ERP solution that incorporates several applications like HR, financials, project management, CRM, and much more. It's perfectly designed to serve a wide variety of industries and is considered a classic ERP solution.
Pros: It is a comprehensive solution that can be easily configured to suit any industry type.
Cons: Small business owners find it difficult to configure the system correctly.
5) NetSuite ERP
NetSuite is a fully integrated cloud-based ERP for small business that can handle almost any aspect of the business.
Pros: It is quite easy to set up and can be configured to simplify your business operations. You can customize workflows, forms, and much more.
Cons: Transitioning to NetSuite ERP can be quite challenging to small businesses. Taking six months will mean several aspects of the firm have changed.
6) Sage 100 ERP
The software was created for accounting but has currently been upgraded to an integrated ERP platform.
Pros: It is useful for firms with high volumes of data entry work with several users. The majority of their apps are cloud-based and mobile.
Cons: It can be challenging to create customized reports. Information entered cannot be easily changed.
7) JD Edwards Enterprise One
It's a subsidiary of Oracle and offers similar features.
Pros: It's possible to run all applications on iPad and you can incorporate several mobile apps.
Cons: The software requires high technical know-how to set up and may only be appropriate if you have in-house software developers and IT professionals.
8) PeopleSoft
This is another ERP system owned by Oracle. It handles extremely complex company requirements and has included a UI that any users say is simple to use.
Pros: It has a complete HR functionality and a flexible talent management platform suitable for tasking and workflow.
Cons: The software I quite complex and takes a long time to learn.
This page has a focus on SAP Business One ERP, Microsoft Dynamics GP was shared by Aditi Bansal.