Why a Build to Rent Investment is a Promising Asset to Invest In
Build-to-rent is one of the fastest-growing sectors in real estate. And it has excellent ROI potential. Find out more about investing in B2R.
last updated Monday, June 26, 2023
#build to rent builders #btr real estate
---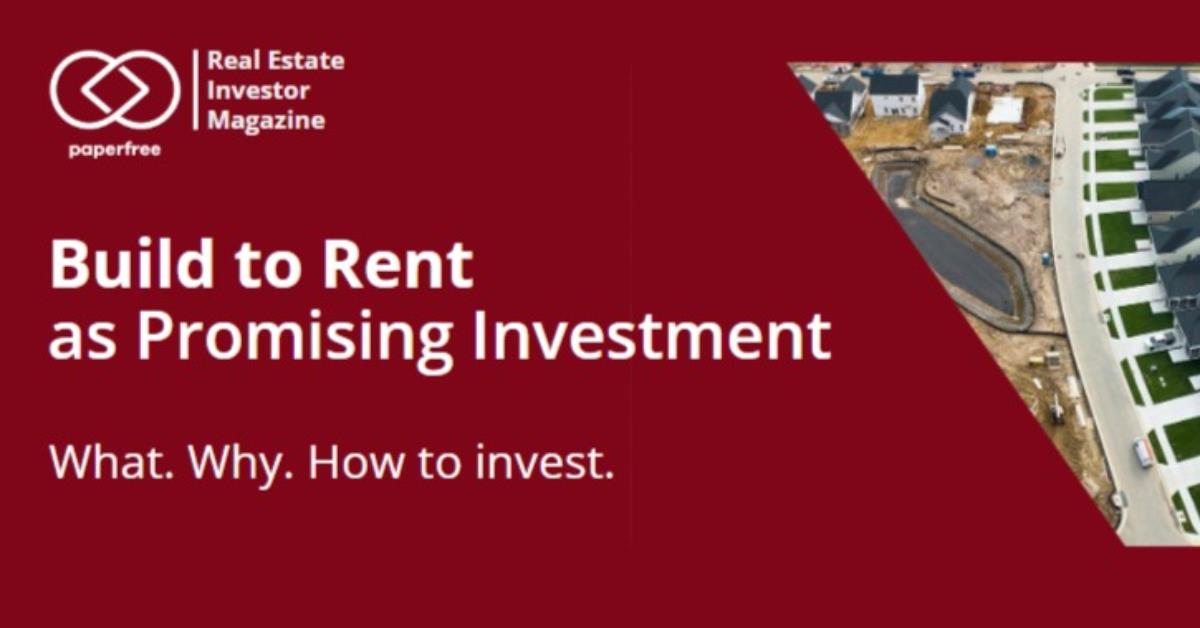 CONTENTS
Build-to-rent (BTR) is a hot sector in the real estate industry. Experts predict that it will become the new normal in the housing market. In Q3 of 2022 alone, there were 68,000 BTR construction starts. This emergence in BTR real estate is mainly due to more people renting instead of buying homes.
Along with the escalating demand for rentals, there are many compelling reasons why becoming a build-to-rent investor can be wise. This guide explains the essential details about BTRs and how to invest in them.
What is a Build-to-Rent?
Build-to-rent homes are part of housing developments that allow people to live in a master-planned neighborhood catering to their preferences, requirements, and lifestyle. As a result, BTR homes appeal to long-term renters. Also, BTRs' demographic-specific structure distinguishes them from traditional apartments and multi-family structures.
People also refer to build-to-rent homes as BTR homes, build-for-rent (BFR) homes, and B2R homes. Like traditional developers create communities for prospective buyers, build-to rent builders develop communities for long-term renters. This objective is why these developments attempt to strike a balance between versatility and luxury.
Why Build-to-Rent Properties Standout in the Housing Market?
Unlike traditional rental homes with a private landlord, build-to-rent homes are usually part of professionally managed communities. These homes are a newer version of theme communities like the Villages in Florida, a top-level senior retirement community. However, most BTR homes' target markets are millennials in the family starting age.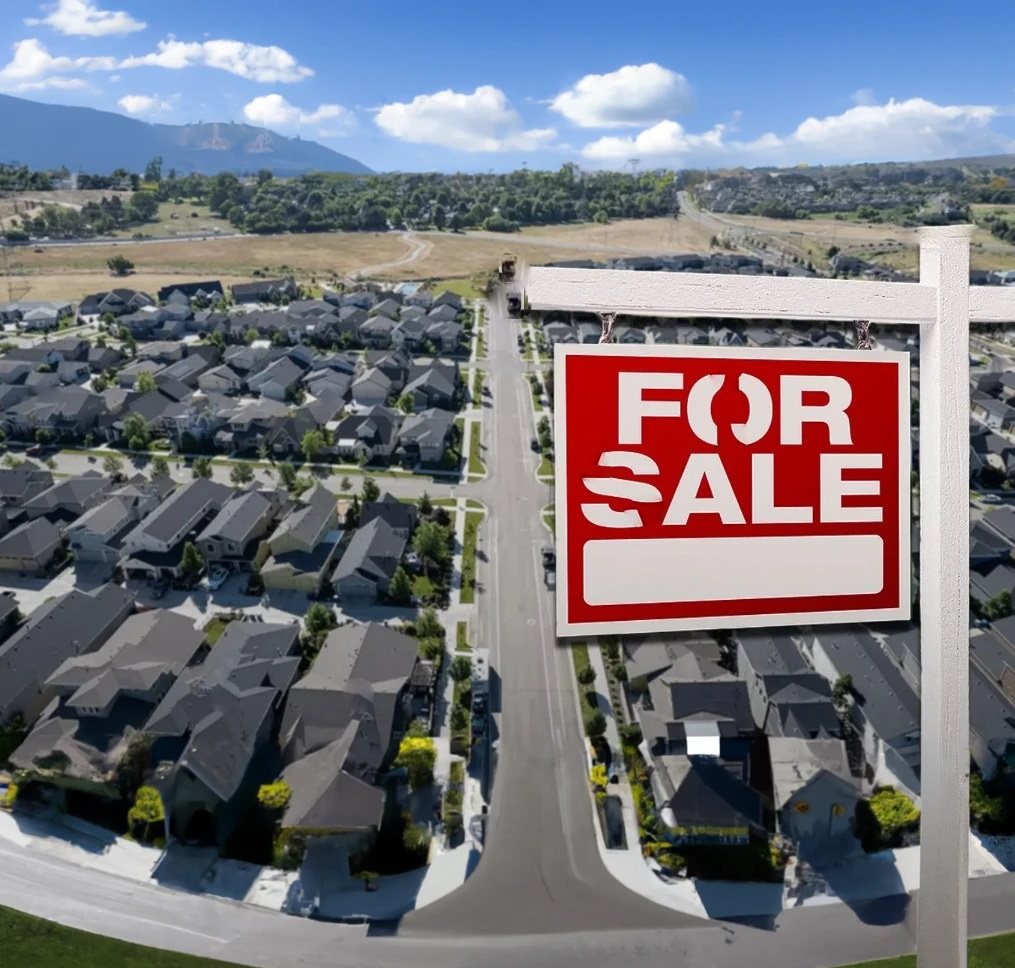 Young couples in the past sought home ownership before starting a family. But a chronic single-family housing shortage, student loan debt, and unaffordable home prices have swayed millennials to long-term rental housing in the form of B2R real estate, where they can still get a sense of community and more accommodating facilities. Build-to-rent planned communities typically include amenities like:
Parks
Waterfront Access
Walking trails
Playgrounds
Gyms and Rec Centers
Since long-term renters are essential to BTR success, build-to-rent builders seek optimal tenant retention rates by pinpointing regions or cities with high demand for B2R homes.
BTR Market Outlook
In the early years, the build-to-rent sector was mainly the domain of real estate developers and builders. But it has evolved into a multibillion-dollar build-to-rent investment asset for institutional investors, solo investors, and publicly traded REITs. As a result, your BTR investment can yield lucrative returns through appreciation and rental income. It also offers affordability, flexibility, and high demand.
The BTR booming market growth has all indications of being more than a short-term trend. For example, market research firm Hunter Housing Economics reports that investors will commit around $40 billion to build-to-rent development in the next year and a half. Hunter also estimates about 10% of new homes in the U.S. are build-to-rent developments. Plus, real estate broker Cushman & Wakefield reports that BTR assets outperformed the traditional multi-family market over the past two years. And the firm predicts that BTR real estate will continue the same winning pattern.
However, the most profitable approach to build-to-rent investments is time sensitive. And now is the best time to invest in the BTR real estate market. As the demand grows from an expanding pool of potential tenants, more high-caliper properties will steadily become available. As a result, this market trend will increase the competition for claiming locations for building BTR homes in desirable communities.
Most active BTR Markets:
Build to rent Florida Market
Build to rent Tampa Market
Pros and Cons of a Build-to-Rent Investment
Although housing prices continue to rise, the construction costs for new housing remain steady. This situation is good news for build-to-rent investors, giving them a smoother track to a desirable ROI than traditional real estate investing. However, some disadvantages come with a build-to-rent investment. Here is a thorough breakdown of the pros and cons.
Pros
Long-term tenants help maximize your returns. Traditional apartment renters rarely stay in a unit for over two years, leading to costly turnover and vacancy expenses. However, BTR tenants tend to live in the community for many years.
You can charge more rent per unit. BTR rental rates are increasing about 50% faster than multi-family buildings. Plus, you can get more rent for the same number of bedrooms as traditional rentals.
You get to pick your location. Unlike flipping homes, looking for tax auctions or foreclosures is unnecessary. In addition, since BTRs start from scratch, build to rent builders can start development on any empty lot—this ability gives plenty of flexibility in your investment.
BTR saves you the possible added cost of a property bidding war. In addition, since you only need an empty lot, you won't face vicious competition for traditional rental property.
Cons
You have formidable competition. Instead of competing against individual landlords, your primary competition includes institutional investors, mega-corporations, and large funds. These entities use the advantage of economies of scale to get bulk discounts that are out of reach of individuals. This is an excellent reason to invest in the Paperfree Build-to-Rent Bespoke Fund.
BTR investors have limited geographic opportunities. To optimize the ROI, the cost of build-to-rent homes should be in the low-to-medium range. So, developers must build them on inexpensive land.
House flipping has a higher ROI than BTR real estate investing. Although house flipping limits property choices, the initial capital investment is usually low. As a result, they earn their investment back faster than build to rent investors.
How to Invest in Build-to-Rent?
Fortunately, you can invest in build-to-rent like institutional investors and mega-corporations. There are four ways you can consider.
Residential Real Estate Trusts (REITs)
A REIT is a company that owns and operates a portfolio of income-earning real estate. As required by law, the REIT disburses most of its rental income to shareholders. B2R REITs are in a special category. So, you should look for B2R REITs during your research.
Publicly Trade Institutional Developer
Investing directly in a publicly traded property developer like Meritage and Lennar allows you to do better quality research than on a REIT with many smaller holdings.
Crowdfunding
Crowdfunding provides a platform for recruiting investors to fund your build-to-rent development. However, this option requires in-depth professional experience in real estate development, financing, and management. It is also labor-intensive and dependent on an enticing business plan.
Private Funds and Solo Investments
Private funds like the Paperfree Build-to-Rent Bespoke offer accredited investors the opportunity to use economies of scale to achieve optimal returns in the thriving B2R sector. Since private investment firms work with established developers and supplier partners, they offer you a greater chance of a higher ROI and long-term success than other build-to-rent investment vehicles. Paperfree also offers build-to-rent solo options, giving single build-to-rent investors the same advantages as fund investors.
About Paperfree Build-to-Rent
As a prime contender in the BTR market, Paperfree offers promising build-to-rent investments. We are leading the way in building build-to-rent communities in many sections of the U.S. and Florida. Our partnership team of B2R developers and suppliers aims to create build-to-rent communities consistent with our core strategy of providing premium long-term rental housing for tenants and a lucrative ROI for our B2R investors. Visit our #
invest in build to rent
category.
Subscribe to Paperfree Magazine
Paperfree Concierge

Talk to the investor concierge about the best-fit investment opportunities.