

John Burson

 


edited Saturday, November 12, 2016

   
Subscribe
Clickthrough rate (CTR) is the number of clicks your ad receives divided by the number of times your ad is shown.

What it is: CTR represents how often people click your ad after it's shown to them:


CTR =
Clicks on your ads
Impressions (ad views)

Example: If you have five clicks and 1000 impressions, then your CTR is 0.5%.
Subscribe to Paperfree Magazine
Free Paperfree Concierge Service
Paperfree Concierge

Get dedicated service, from finding the right information to complex investment challenges.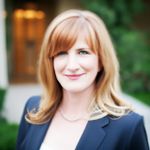 Real estate investment strategies