What is an Accredited Investor? And specific Perks.
Accredited investors have many more investment options than hedge funds and startups. Read about all the detail about accredited investors and how you can become one.
last updated Thursday, August 3, 2023
#what is an accredited investor #how to become an accredited investor
---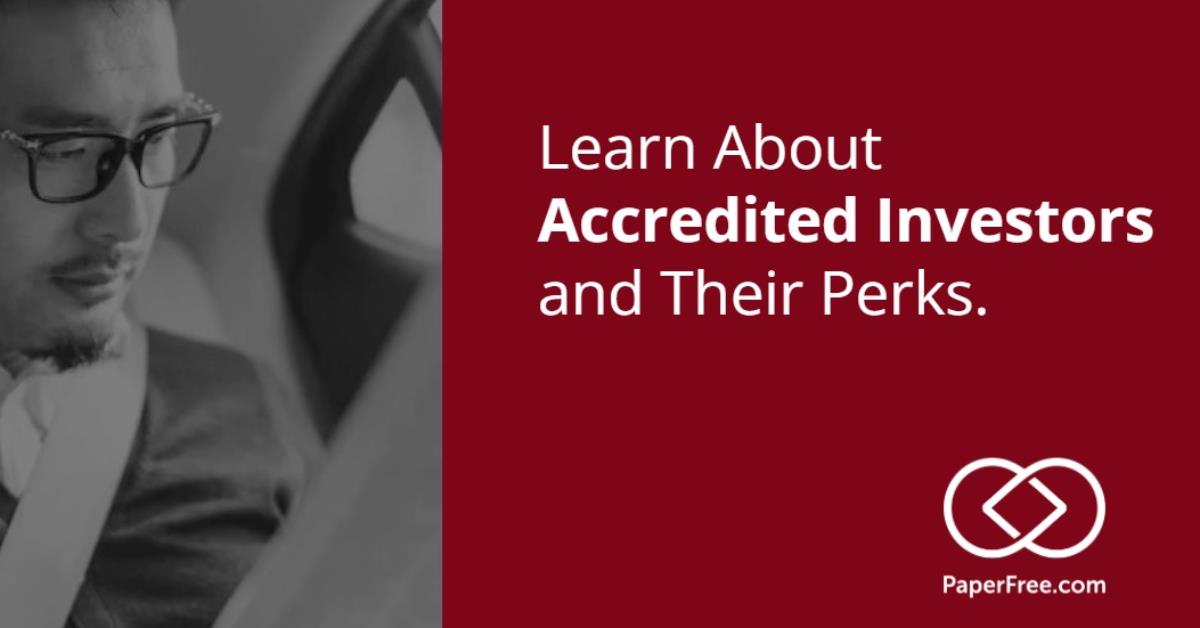 CONTENTS
Accredited investors have advantages that other investors don't possess. As a result, they can buy investment assets unavailable to the general public. And they have exclusive privileges that make them exempt from many rules and regulations set to protect other investors from specific risk factors.
However, the accredited investor title is not a creation of fund managers or financial advisors. It is an official government designation for investors who meet a demanding qualifying criterion.
What Is an Accredited Investor?
An accredited investor is an
individual or business
entity with permission from the U.S. Securities and Exchange Commission (SEC) to trade unregistered securities without restrictions. According to the SEC definition, an acredited investor is anyone who:
By Income. Generated an income over $200,000 — or $300,000 as part of a couple — in the previous two years.
By net worth. Maintains a net worth exceeding $1 million, with or without a spouse or spouse equivalent and minus the value of the primary residence.
By license. Is a knowledgeable employee with a Series 7, 65, or 82 license1
These exceptionally high wealth and professional knowledge standards are part of the U.S. government's effort to protect investors from experiencing significant losses without sufficient cash reserves.
In addition,
the SEC extends accredited investor status:
to investment broker-dealers,
insurance companies,
banks,
entities with all equity owners being accredited investors,
and trusts with total assets over $5 million1.
Why Accredited Investors Get Exclusive Exposure to Unregistered Investments?
Unregistered investments aren't subject to the Truth in Securities Act of 1933, meaning potential investors can only expect to get basic information about these assets. This condition makes investing in unregistered investments inherently riskier. However, these assets have an unshakable position in the investment sphere because of their high return potential.
SEC made trading in unregistered investments legally possible by instituting the accredited investor exemption through Regulation D, Rule 5012. In SEC terminology, an accredited investor is a "sophisticated person," meaning that the person or entity has the financial prowess to exist in unregistered investment environments and the ability to handle substantial losses.
What Types of Investments Are Accessible to Accredited Investors?
Many people associate accredited investors with hedge funds, but these investors have investment access to many other exotic and familiar unregistered investments, including:
Venture Capital,
Private equity funds,
Angel investments.
Accreddited investor-only online crowdfunding sites like Yardstreet and EquityMultiple, where accredited investors can buy unregistered securities from these entities. Also known as private placements or Regulation D offerings, these unregistered securities come with only basic details and any additional information the issuing company is willing to share.
How to Become an Accredited Investor?
You can become an accredited investor by getting screened and verified by the issuing company you plan to use for investing in private placements. Following SEC guidelines, the company (issuer) will take you through a screening process that usually starts with a questionnaire
3
. So, prepare to provide tax returns, a credit report verifying net worth, W-2 forms, professional certifications, financial statements, and other corroborating documents.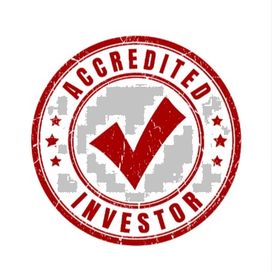 How to become an accredited real estate investor?
There is no difference between how to become an accredit investor for
investment
and specifically for real estate investments. You still have to follow SEC guidelines;
see above how to become an accredited investor
.
How to become an accredited angel investor?
Becoming an accredited angel investor typically involves meeting certain income or net worth requirements set by the Securities and Exchange Commission (SEC) in the United States. These requirements vary depending on the type of investment opportunity being presented.
To become an accredited angel investor, you will typically need to:
Meet the SEC's income or net worth requirements.
Complete any paperwork or registration processes required by the SEC or other regulatory bodies.
Participate in any training or educational programs required by the SEC or the angel investing group you are joining.
Find an accredited Angel investment group or club to join.
Attend meetings and actively participate in the group's investment decisions.
You should also research and do due diligence on potential investment opportunities and consult a financial advisor or attorney before investing.
Can a Non-Accredited Investor Put Money in Startups?
An initial investor in a startup that reaches top-tier success can receive tremendous returns. You've probably heard or read about wealthy people investing in a hit company early. However, most of these fortunate investors were already wealthy before the company took off — they just got wealthier.
Pre-IPO startup investments are generally not available to most investors. Although some new crowdfunding platforms like StartEngine allow almost all investors to invest in startups, public companies' high risks and illiquid shares make angel investing better suited for accredited investors
4
.
Among the available options, accredited investors typically use venture capital (VC) firms or online marketplaces for private placement offerings. VC firms use accredited investors to provide money to a VC fund that invests in a group of startups. If you become an accredited investor who buys into a VC fund, be prepared to let your money sit for an extended time.
What Can Accredited Investor Status Mean for You?
You may already get good returns on your traditional stock and bond investments. And you may forget about investing any other way during a bull market. However, as an accredited investor, you get exposure to countless investment opportunities that can diversify your investment portfolio and potentially increase returns. You can also take advantage of the expert investment strategies of hedge fund managers and alternative investment firms.
FAQs
How do you prove you are an accredited investor?
You can prove you are an accredited investor through a screening and verification process with your issuing company. During verification, you must present documents confirming your qualifications, including tax returns, a declaration of facts from your accountant, IRS forms, credit reports, proof of ownership, or other relevant documents.
How long does it take to become an accredited investor?
Since the verifying process is the responsibility of the issuing company, there is no uniform waiting period to become an accredited investor. Every issuing company has its unique rules. But you can become an active accredited investor once you complete the firm's verifying process.
What qualifies as an accredited investor?
According to the Security and Exchange Commission (SEC), an accredited investor has a gross income of over $200,000 in the past two years or $300,000 in a joint relationship. Also, an accredited investor can be a person with a $1 million net worth or a professional with Series 7, 65, or 82 licenses
1
. Your net worth must exclude the value of your home.
References
1. Investor. gov https://www.investor.gov/introduction-investing/general-resources/news-alerts/alerts-bulletins/investor-bulletins/updated-3
2. Investor.gov https://www.investor.gov/introduction-investing/investing-basics/glossary/regulation-d-offerings
3.
SEC.gov
https://www.sec.gov/rules/final/2020/33-10824.pdf
4. Forbes.com https://www.forbes.com/advisor/investing/what-is-accredited-investor/
Subscribe to Paperfree Magazine
Paperfree Concierge

Talk to the investor concierge about the best-fit investment opportunities.