What is REIT in real estate? REIT basics.
Learn REIT definition, history and types.
last updated Friday, September 22, 2023
#what is a reit in real estate #reit basics
---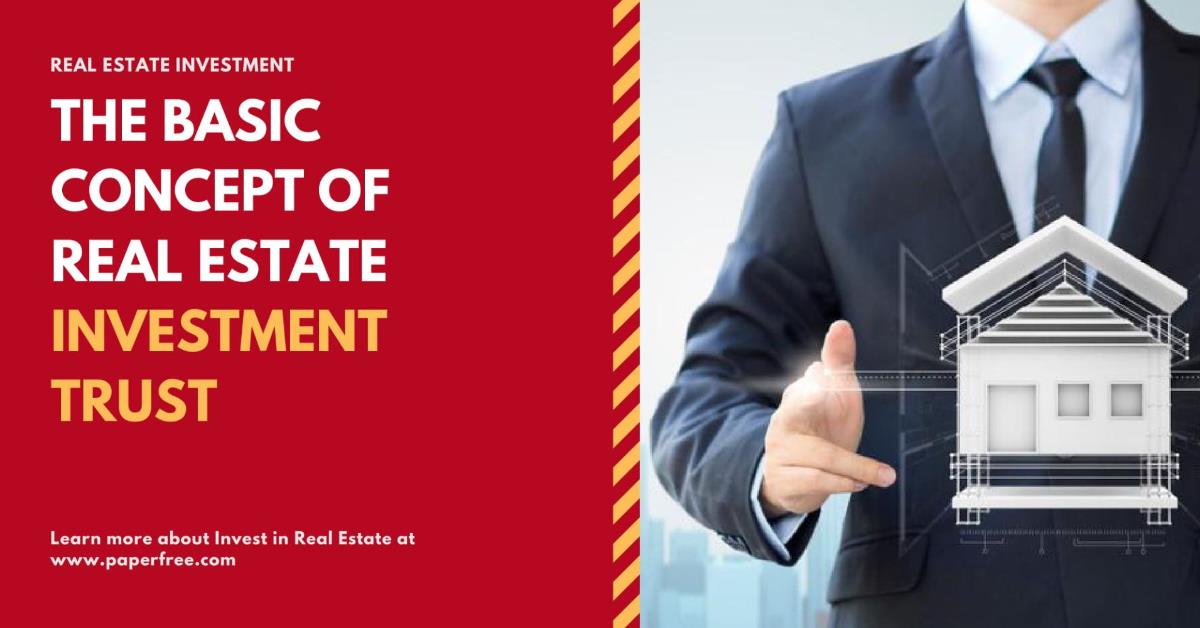 CONTENTS
Real Estate Investment Trust's Definition
Real Estate Investment Trust (REIT) companies own or operate income-producing real estate. REITs generate a steady income for investors by giving them dividends from their investments. An individual investor doesn't have to buy, manage, or finance properties. Most REITs are publicly traded, which makes them highly liquid, unlike physical real estate investments.
History of REITs
When were REITs created?
REITs were established in 1960 by Congress as an amendment to the Cigar Excise Tax Extension. This allows investors to purchase shares of commercial real estate portfolios. This facility was previously available only to wealthy investors and large-scale financial agents.
REITs invest primarily in real estate properties such as apartment buildings, commercial buildings, warehouses, medical facilities, etc. However, despite allowing a steady income, REITs offer little capital appreciation. Properties in REIT's portfolio may also include hotels, infrastructures, office buildings, etc.
Development of REITs
Around the time of their establishment in 1960, the first REITs consisted of mortgage companies. The industry experienced significant expansion in the late 1960s and the early 1970s. This expansion happened because of the increased use of Mortgage REITs or MREITs in land development and construction deals. In 1976, the Tax Reform Act about establishing REITS as corporations in addition to business trusts was authorized. The Act of 1986 also impacted REITs. New rules like preventing taxpayers from using partnerships and sheltering their earnings from other sources were established. Unfortunately, REITs witnessed significant losses in the stock market three years later.
In 1992, Retail REIT Taubman Centers modernized the REITs by creating UPREIT.
In a UPREIT, the parties of an existing partnership and a REIT become partners in a new partnership known as the operating partnership. In short, The REIT is the general partner and the majority owner of the operating partnership units. As for the partners who contributed their properties, they have the right to exchange their operating partnerships for REIT shares.
Basic types of REITs
There are three types of REITs
Equity REITs
Mortgage REITs
Hybrid REITs
These REITs can be further classified into three types based on the bought shares. These are:
Publicly Traded REITs
Non-Traded REITs
Private REITs
Now that you have a basic understanding of what REITs are and how many are available in the market, we will discuss the types of REITs and how to invest in them in other articles.
FAQ
What is UPREIT?
A UPREIT or Umbrella Partnership Real Estate Investment Trust is a type of investment structure that allows property owners to donate their real estate to a REIT (Real Estate Investment Trust) in exchange for an interest in the REIT.
The REIT then leases the property back to the owner, who continues operating it as before.
Benefits:
This arrangement allows the property owner to receive the benefits of owning real estate, such as the ability to use the property as collateral for loans, while diversifying their investments by holding an interest in the REIT.
It can also provide tax benefits, as the property owner may be able to claim a charitable deduction for the value of the donated property.

What is a UPREIT transaction?
Donation>leaseback>management
Subscribe to Paperfree Magazine
Paperfree Concierge

Talk to the investor concierge about the best-fit investment opportunities.