Real estate terminology sheet | Glossary
real estate investment terminology, slang, commercial real estate
last updated Monday, September 25, 2023
#real estate terminology sheet #real estate glossary
---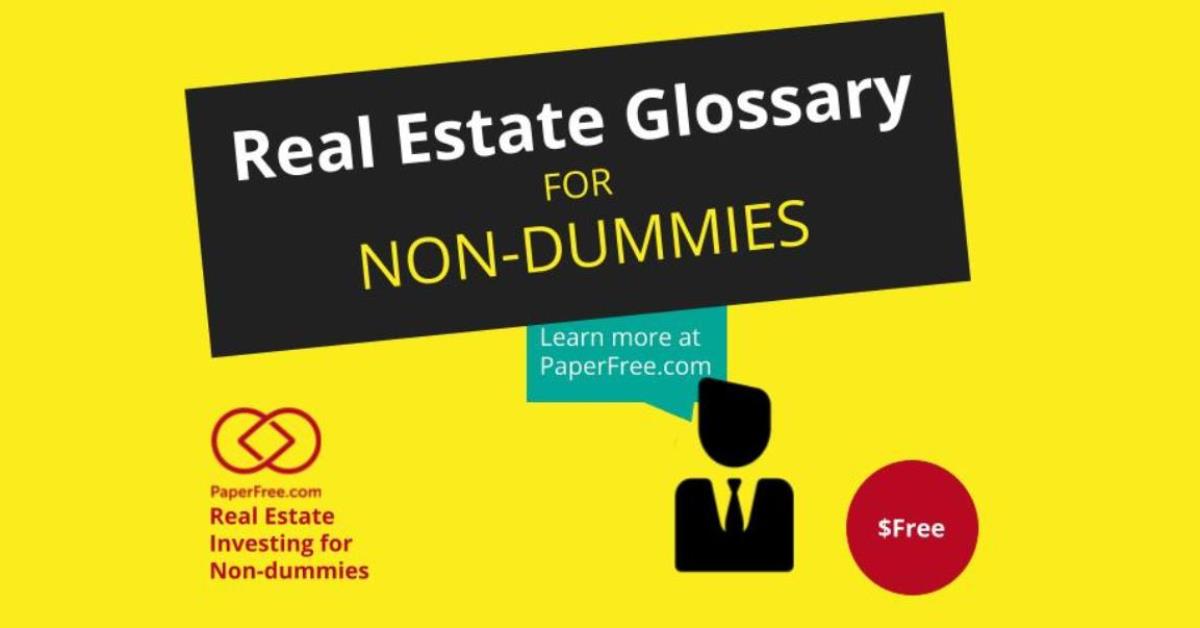 CONTENTS
Below you will find the most commonly used real estate slang phrases and terminology.
Real Estate Terminology Sheet
#commercial real estate terminology, #real estate investment terminology
INDEX OR TERM

Meaning and definition

EM

EM=equity multiple=Total Cash Distributions / Total Equity Invested

IRR

IRR=Internal rate of Return.

XIRR

XIRR=Extended Internal Rate of Return calculates investment returns where multiple transactions happen simultaneously.

LTC

LTC=Loan to Cost=Construction Cost/Loan Amount​​

LTV

LTV=Loan to Value=Mortgage Amount/Appraised Property Value

LP

LP=Limited Partner

GP

GP=General Partner = Sponsor

T12

T12=TTM (Trailing Twelve Months) = financial statement that shows a multifamily property's previous twelve months of operations.

WALT

Walt measures the weighted average remaining contractual lease term for all tenants at a property.

PGI

PGI=Potential Gross Income

EGI

EGI=Effective Gross Income

DSCR

DSCR=Debt Service Coverage Ratio = Net Operating Income (NOI) / Debt Service.

DY

DY=Debt Yield = Net Operating Income (NOI) / Loan amount.

ROI

ROI = Return on investment or costs, a ratio between net income and investment.

Borrower

Borrowing entity (SPE)

NOI

Net Operating Income. NOI = Income - Expense

Guarantor(s)

carve-out guarantors, etc.

Sponsor

(Operational Risk). The individual or operating entity directly or indirectly promotes or manages the Borrower's day-to-day operations (e.g., Pension Fund advisor, fund manager - Sponsor does not need an ownership interest in the Borrower).

Borrower Affiliate

Any material individual or entity affiliated with Borrower, excluding Sponsor and Key Principals.

Key Principal(s)

(Equity Risk). Any entity or individual with >= 20% direct or indirect beneficial ownership interests in the borrowing entity. A Key Principal of the Borrower can also be the Sponsor or Guarantor.

Carried interest

Carried interest is effectively a payment for investment services that are taken from the profits of the money managed for investors.

Debt Yield

property NOI/loan amount

LTPP

Loan To Purchase Price in Commercial Real Estate

OIR

Office Industrial Retail

Alternative Investments

Alternative Investments are financial assets outside the mainstream asset classes, like stocks, bonds, and cash. The alternative asset class offers a broad collection of diverse unregistered investments. Learn more about alternative investments.

Fee Simple Interest

A "fee simple" or "fee simple estate" is the most common way real estate is owned in the U.S.
Fee Simple refers to absolute ownership, limited only by the four primary governmental powers:
1) taxation,
2) eminent domain,
3) police power,
4) escheat.

AFFO

AFFO is Adjusted Funds From Operations.
Related questions/keywords: affo meaning, affo definition.
Learn more about AFFO - REIT Valuation by FFO and AFFO

Passive investor

passive investor meaning:

A passive investor does not actively seek out or manage investments. Passive investors typically invest in a diversified portfolio of stocks, bonds, or other securities and hold them for the long term. They do not try to time the market or make trades based on short-term price movements. Instead, they seek to achieve a relatively stable return over time by holding diverse investments.

Vanilla strategy real estate

The vanilla strategy includes passive index investing, an index primarily focusing g on real estate allocation.

Interval fund

Fund periodically offers to buy back a stated portion of its shares from shareholders.
Subscribe to Paperfree Magazine
Paperfree Concierge

Talk to the investor concierge about the best-fit investment opportunities.