

John Burson

 


edited Saturday, November 25, 2023

   
Subscribe
The "great wealth transfer" involves $72 trillion in assets that baby boomers will pass to millennials, potentially easing younger generations' financial woes. Bank of America Research notes a significant wealth transfer from the government to baby boomers over the last 40 years.
The 'great wealth transfer' isn't $72 trillion but $129 trillion, BofA says—and the government gave most of it to baby boomers.
---
Source
https://fortune.com/2023/10/28/great-wealth-transfer-baby-boomers-bank-of-america-millennials-government-policy/amp/
Subscribe to Paperfree Magazine
Free Paperfree Concierge Service
Paperfree Concierge

Get dedicated service, from finding the right information to complex investment challenges.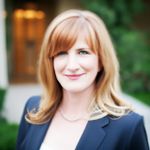 Real estate investment strategies