House flipper ideas for your home
Learn more on house flipper ideas in the next article
last updated Wednesday, July 26, 2023
#house flipper ideas #house flipper garden ideas
---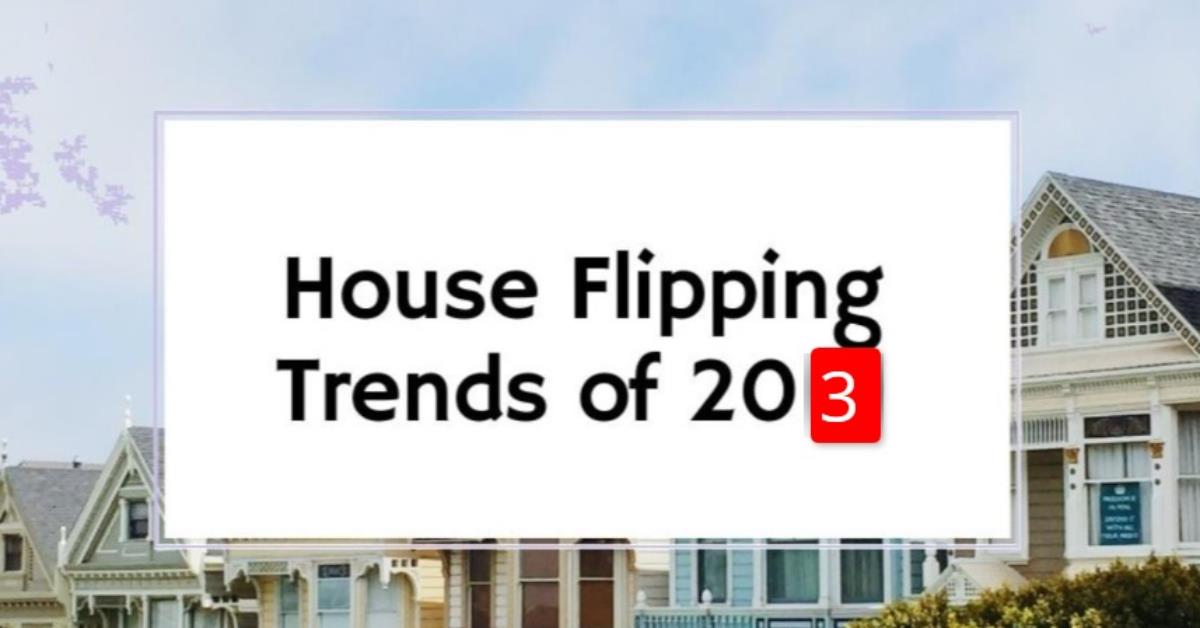 CONTENTS
House flipper style is everywhere. From t.v. Shows, magazines, and even store collections! House Flippers are setting the new must-have trends!
With a modern style, house flippers can transform rooms into showstoppers in any home, even your apartment.
House flippers know how to make any space unique and add a modern flair that transforms dingy into redefined.
Make a strong, lasting impression on friends with these must-have house flipper trends!
Use Gray Everywhere
"House flippers love using gray; it just goes with everything!"
Gray is the new black. Ten years ago, you couldn't see a home without earthy hues; nowadays, you cannot escape from gray!
"House flippers love using gray; it just goes with everything! Whether the space has light or dark floors, neutral tones, or colors, nothing blends as well as gray. It's perfect for the interior and exterior and gives a clean, modern space feel. -Loren Howard Prime Plus Mortgages: Hard Money Lender Arizona
Apartment owners have caught on, with white being a common choice among many landlords. Gray Is slowly being added to apartments as well. If your apartment is all white, you have a head start making a modern chic space.
Gray compliments every room, perfectly pairing with floors, countertops, and accents. Why wouldn't you steal this house flipper idea?
Are you looking to add a modern flair to your kitchen? Gray is beautiful, with white tiles and countertops. You can easily add gray in soft paint or accent your space with gray furniture.
Want a more dramatic and dynamic living space? Dark Gray is perfect for a studio or entertainment space! Use pops of colors to make it seem less dark.
Gray rooms are taking over for kitchens, exteriors, bedrooms, bathrooms, and more. You can quickly check with your landlord to ensure that painting your apartment is allowed. Adding a gray entertainment center, dresser, or sofa is a great way to mix this top color into your space.
Gray is easy to personalize and a perfect tone to mix and match colors and textures.
Statement Walls
The Statement or accent wall has been around for a long time. Generally, a statement wall is painting one wall boldly to complement the room. However, other ways exist to create a statement wall without using paint!
You can use other textures, such as shiplap, reclaimed wood, or different surfaces, to make a room pop.
Accent and statement walls create a dynamic element to a home.
This easy trend only requires one wall, making it easier for anyone. With less to buy in materials, it is also a cheaper project!
More than just a new coat of paint, other great statement pieces make eye-catching and beautiful pieces, like wallpaper, reclaimed wood, and paneling or tiles.
Statement walls are a great way to inject some colors and personality into a home without a complete renovation.
Here are some great ways to create a statement wall: shiplap, reclaimed wood, doors, vintage mirrors, wallpaper, chalkboard walls, geometric shapes, and dramatic paint.
Mix Textures
Creating one-of-a-kind house flipper spaces doesn't require a renovation. Mixing textures is easy to create dynamic spaces no matter the size or color!
Mixing textures and colors is a great way to make a creative and beautiful space. Simple changes like adding a suede couch add depth to the room. Rugs, coffee tables, and pictures all make the space more comfortable.
For bedrooms, aim for textures that add an airy or romantic feel, such as soft pastels, sheer white curtains, and fabric button headboards.
Add a luxurious feel to a bathroom by adding storage and pops of white. Even buying a small side table and candles with white rolled towels can make all the difference. Add a hanger and some white bathrobes for some extra color and textures. Replace lightbulbs with bright daylight for a more colorful space.
If you have an island or counter in your living space, adding vintage stools can add pops of color and personality that make a kitchen more fun! You can easily see how house flippers stage their space and browse their collections at significant outlets like Target and Kohls's.
Add A Showstopper
Despite the name, showstoppers can be easily (and cheaply) found. A Simple showstopper can be the center point of a room and be a significant talking feature. Some great showstoppers are vanities, foyers, benches, mirrors, and fruit bowls!
You can find great and unique pieces at auctions, thrift stores, and garage sales. Whether you decide to repaint, details like this can add textures, colors, and character to any apartment!
When thrifting for a showstopper, think, how can you use this item in a way different from its original purpose? A ladder as a magazine rack? Wooden doors as wall art? The sky is the limit when you get creative.
You can repaint and refinish its items in a way your space sees fit and get creative.
Summary
House flipping trends come and go, and picking the right direction can transform your space. These trends look amazing; add will be the talk of the neighborhood!
For more house-flipping trends to steal, add these to your apartment!
Gray Paint

Statement Walls

Mixing Textures

Add A Showstopper
Have you used any of these trends in your apartment?
--
Bio:
Catherine is a content marketer for the business, mortgage, and real estate industries. She has written real estate articles for
Silver Doctors, The Paper Source, Active Rain, and Progressing Income.
She writes and reports for Prime
Plus Mortgages- Hard Money Loans Phoenix.

House flipper garden ideas
Here are a few garden ideas for a house flipper:
Low-maintenance landscaping: Use drought-tolerant plants, rocks, and mulch to create a beautiful and low-maintenance garden.

Create an outdoor living space: Add a patio, pergola, or deck to the backyard to create a space for outdoor entertaining and relaxation.

Add a water feature: A small pond, fountain, or waterfall can add visual interest to the garden and increase the property's value.

Lighting: Adding outdoor lighting can highlight the garden's features and make the property more inviting at night.

Garden beds: Install raised garden beds to add a touch of color and greenery to the property. This can be done with vegetables, herbs, and flowers.

Add a fire pit or chiminea: A fire pit or chiminea can be a great addition to any backyard and can be used for entertaining or relaxing.

Consider adding a shed or outbuilding: A small shed or outbuilding can increase the property's storage space and be used as a garden tool storage or a small office space.

Add a fence or wall: Installing a fence or wall around the property can provide privacy and security while also adding to the property's aesthetic appeal.

Are you looking for a hard money loan?
Subscribe to Paperfree Magazine
Paperfree Concierge

Talk to the investor concierge about the best-fit investment opportunities.