#Multifamily fund
multifamily fund
Multifamily funds have one of the highest average annual returns of all real estate investments. Find private and public multifamily investment funds below.
follow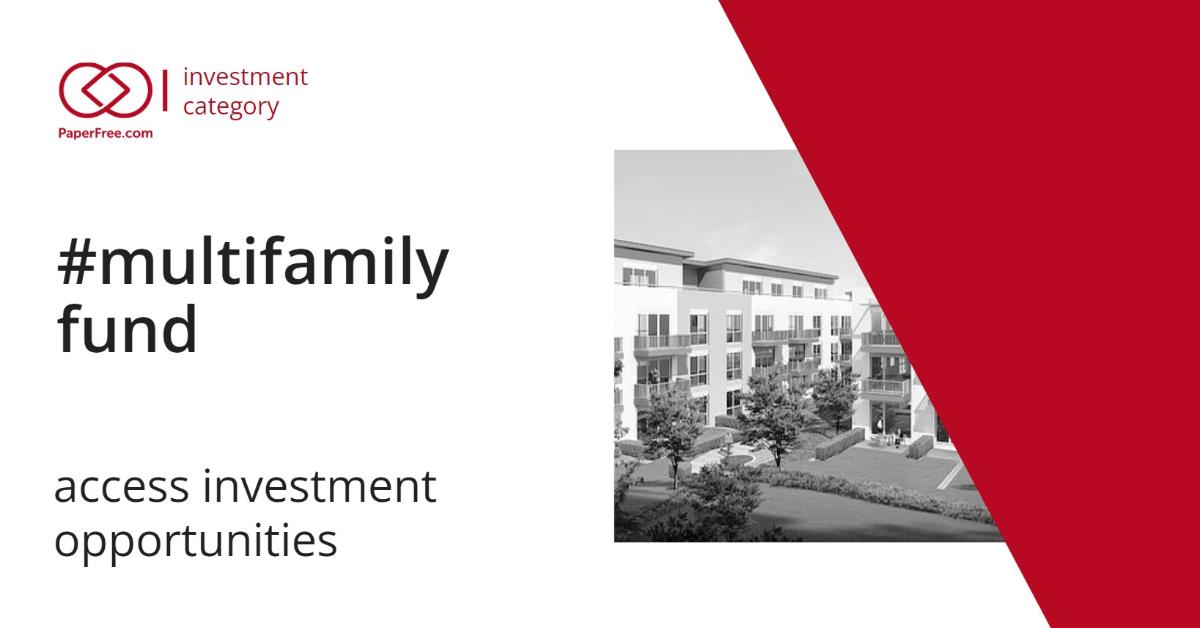 Table of Content
Investment Opportunities
Insights and News
Private multifamily funds.
We have curated investment opportunities tailored to your investment requirements. Our apartment investment funds allow you to diversify across geographies reaching niche pockets of the market with the best risk-return characteristics.
Multifamily Private Equity Real Estate Funds
Funds outside of the PaperFree Real Estate Platform
Private Multifamily Real Estate Funds



Public multifamily real estate investment funds, trusts.
Name
Ticker
Market Cap
($b)
AvalonBay Communities
AVB
25
Equity Residential
EQR
25
Sun Communities
SUI
20
Mid-America Apartment Communities
MAA
20
Invitation Homes
INVH
20
Essex Property Trust
ESS
15
UDR
UDR
14
Equity Lifestyle Properties
ELS
13.5
Camden Property
CPT
13.3
American Homes 4 Rent
AMH
12
Apartment Income REIT
AIRC
5.8
Independence Realty
IRT
4.3
Elme Communities
ELME
1.6
Next Point Residential Trust
NXRT
1.3
AIMCo.
AIV
1.15
Armour Residential REIT Inc
ARR
1.1
UMH Properties
UMH
1
Centerspace
CSR
1
BSR
HOM.U
0.56
Clipper
CLPR
0.11
Ellington Residential Mortgage REIT
EARN
0.1
Bluerock Homes Trust
BHM
0.1
Follow Multifamily fund