

MFF2, Multifamily Florida Fund [closed]

MFF2 is a real estate investment fund opened for passive real estate investors seeking a risk-adjusted return on investment alongside social impact.



Talk to investor concierge
Product Overview MFF2 is a Multifamily fund with a mission is to increase the supply of quality housing in the lowest and lower-middle-income South Florida Market to meet growing demand.

Focus.
WFF hyper-focus on housing for lowest and lower-middle-income households or 29% share of the US adults. Source: PEW Research.

Diversification.
By geography: South Florida.
By asset class: equity 100%.
By type of assets: commercial multifamily housing.

Economic downturn mitigation.
We invest in low and low-middle markets that historically are less impacted by economic downturns.

Control of assets.
We are in the business of owning real estate assets.

Appreciation is not a part of our financial projections.
We do not invest in real estate, hoping the market will appreciate or betting the values will rise. We invest based on its cash flow asset has on-time of investment or can cash flow during the first months of acquisition.


Key Facts
Target Return

8 - 12%

International Investor

Yes

Distribution

Quarterly

Market

lowest and lower-middle-income rental market.

Preferred Return

Cumulative Preferred Return 8%

Timing

Equity members are subject to a 24-month lockup.

Profit Split

50% to investors
50% to the manager

IRA Funds Allowed
Yes

Security Instrument

Shares in the LLC

Reinvestment Option
Yes

Minimum Investment

$50,000

Historical Returns
Our blended net return to investors on a similar strategy has exceeded 20%.

Accredited Investors Only

Yes*

Investment Open
Yes

*Accredited Investors must meet ONE of these guidelines:
Net worth exceeding $1 Million, excluding their primary residence
Individual annual income over $200,000
Joint yearly income over $300,000
Exposure Breakdowns
Sector
Vacant land client login %
Residential client login %
Commercial multifamily client login %
Mortgage note client login %

Geography
North America client login %
Europe client login %
Emerging Markets client login %

Asset Class
Equity client login %
Debt client login %
Fixed income client login %
Legal disclaimer
The performance quoted represents past performance and does not guarantee future results. The investment return and principal value of an investment will fluctuate so that an investor's shares, when sold or redeemed, may be worth more or less than the original cost. Current performance may be lower or higher than the performance quoted. Standardized performance and performance data from the most recent month-end may be obtained by clicking on the fund names below.
This page contains only pre-market material.

Our offerings under Rule 506(c) are for accredited investors only.
FOR OUR CURRENT REGULATION A OFFERING, NO SALE MAY BE MADE TO YOU IN THIS OFFERING IF THE AGGREGATE PURCHASE PRICE YOU PAY IS MORE THAN 10% OF THE GREATER OF YOUR ANNUAL INCOME OR NET WORTH. DIFFERENT RULES APPLY TO ACCREDITED INVESTORS AND NON-NATURAL PERSONS. BEFORE MAKING ANY REPRESENTATION THAT YOUR INVESTMENT DOES NOT EXCEED APPLICABLE THRESHOLDS, WE ENCOURAGE YOU TO REVIEW RULE 251(D)(2)(I)(C) OF REGULATION A. FOR GENERAL INFORMATION ON INVESTING, WE ENCOURAGE YOU TO REFER TO WWW.INVESTOR.GOV.
For our anticipated Regulation A offering, until the Offering Statement is qualified by the SEC, no money or consideration is being solicited. If sent in response before qualification, such cash will not be accepted. No offer to buy the securities can be accepted, and no part of the purchase price can be received until the offering statement is qualified. Any offer may be withdrawn or revoked, without obligation or commitment, before notice of its acceptance is given after the qualification date. A person's indication of interest involves no responsibility or duty. Our Offering Circular, part of the Offering Statement, when filed, may be found at sec.gov or on our website at paperfree.com.
*Accredited Investors must meet ONE of these guidelines:
Net worth exceeding $1 Million, excluding primary residence
Individual annual income over $200,000
Joint yearly income over $300,000

Keywords #real estate fund #multifamily fund # USR9-117D345



----- social banner to share -----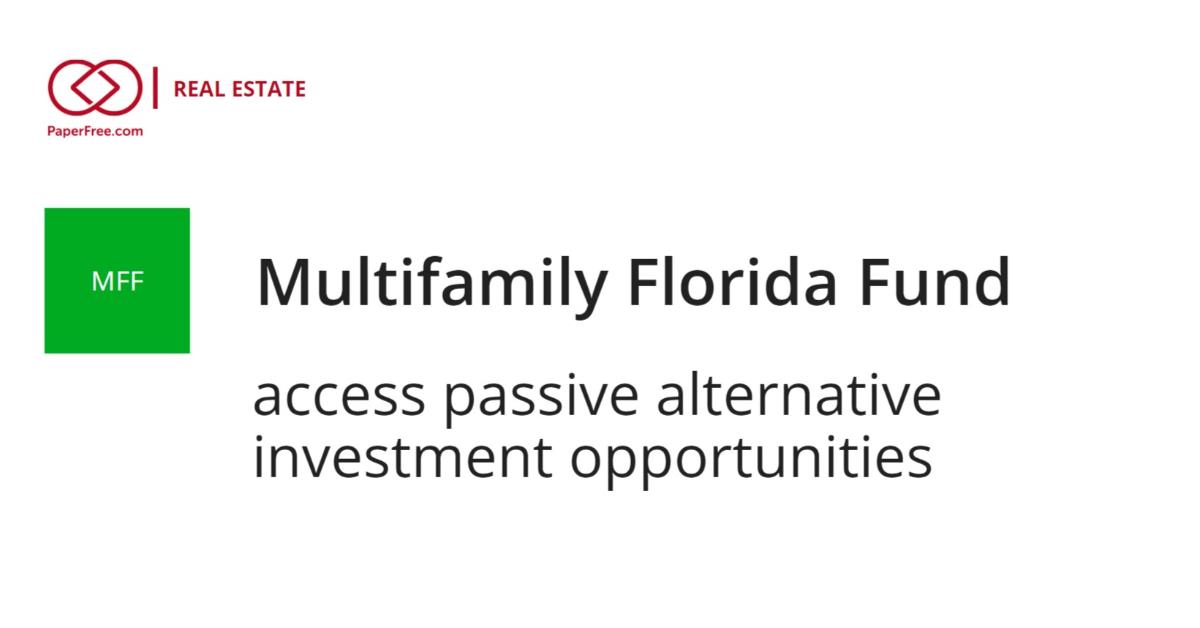 Ready to start investing?
Sign up for Paperfree and get stock on us.
Sign up for paperfree

Certain limitations apply
Paperfree Concierge

Get dedicated service, from finding the right information to complex investment challenges.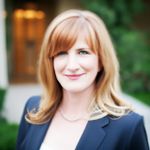 News and Insights for EB 5 Investor Visa