Demographic trends in the United States are reshaping the real estate market
last updated Friday, December 16, 2022
#demographic trends in the united states real estate #
---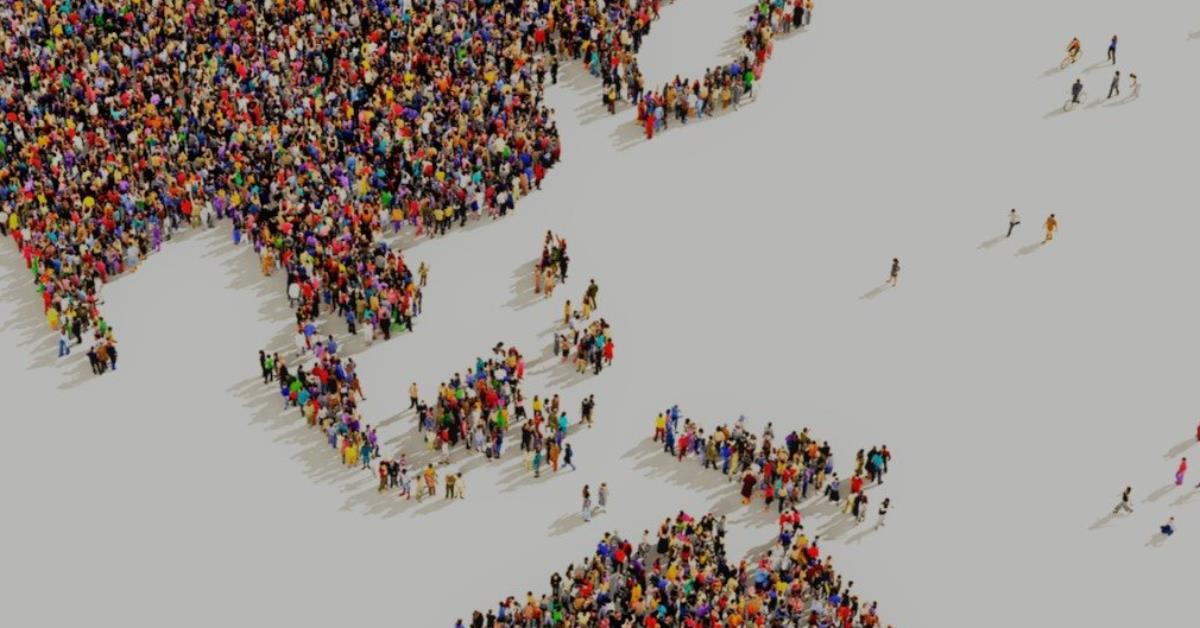 CONTENTS
The real estate business is about people, considering they are the primary driver of demand in this market. Many drivers have a relevant impact on prices, availability, and investment potential. Among them, demographics deserve special attention.
Demographics describe the composition of a population and provide valuable information for looking for housing opportunities. Understanding the impact of trends in the US may help investors capitalize on them.
Thus, people will be looking for residential assets in various forms if a population is aging. Learning about how the millennial generation is transforming the real estate market might also be relevant. Are they getting married? Are they renting or becoming owners? Where are they living?
Demographic factors often overlooked when evaluating the demand and pricing for properties include age, race, gender, and income. They can shape the regional preferences of actual or potential buyers.
Major demographic shifts can affect real estate trends for decades, and investors need to weigh their impact of them on any property they consider. Thus, they can narrow down the type and location of potentially desirable investments long before the trends have started.

Source: Urban Institute (Millennial Homeownership Report)
The continued growth of multifamily assets
Real estate investment experts have identified three demographic trends shaping the US housing market's future. They all converge on the growth of multifamily assets, which seem to be the best positioned to benefit from these shifts.
Trends include aging baby boomers that increasingly prefer to live in urban, millennials that decide to form their own families later and later and the difficulty that many Americans have to afford their property.

The increasing population of 65+
The longer life expectancy combined with a surge of baby boomers entering their retirement years will lead to 1 out of 3 households in the US being headed by people over 65 years old. About 79 million people will be looking for different housing options.
Despite the majority of this group being expected to own their places, the last national census showed an increasing preference toward renting, particularly from 2007 to 2017. For individuals +55, the growth was 38%, while the +65 group grew at 65%.
Source: Curbed (Why boomers, not millennials, are fueling the urban apartment surge)
This can be explained by different reasons like the empty-nesters seeking to downsize, active adults looking for urban environments, and both trying to avoid the annoyance of home repairs. For one reason or the other, it can be foreseen as an opportunity for assets:
Located in urban zones or close-in.

Two/three-bedroom floor plans.

With active amenities.

In walkable neighborhoods.
Source: Harvard (2016 JCHS Household Projections)
Millennial preferences
Individuals born between 1981 and 1996 -the so-called millennials- are less likely to become owners of their homes than previous generations. This response to their delayed marriage and childbirth plans is often a life event associated with homeownership.
Source: Urban Institute (Millennial Homeownership Report)
But also, they have particular preferences, like living in high-cost cities and having high levels of debt, mostly from student loans. Both have made homeownership less affordable for millennials, and the alternative is renting.
Millennials tend to choose properties and locations quite similar to what the baby boomers look for and that are located in millennial-friendly markets:
Denver

Nashville

Phoenix

Seattle

Orlando, Florida

Raleigh, North Carolina

Austin, Texas
Affordability
Many Americans find it increasingly difficult to afford to buy their place. This is not surprising considering that median home sales prices have been rising faster than median income since 2008.
According to the United States Census Bureau, the median home sales price increased by 31.6% between 2008 and 2018. The speed growth rate is even higher in markets like Denver or Orlando. At the same time, median income barely rose 5.7% within the same timeframe.
In this context, the alternative is renting, and this trend benefits, again, multifamily asset owners.
Subscribe to Paperfree Magazine
Paperfree Concierge

Talk to the investor concierge about the best-fit investment opportunities.