Paperfree Magazine /
Practical. Content. Extracted.
The Marketing Mix
Read more about in Paperfree Magazine
Powered by PaperFree.com
---

tags
# # #
Updated on
Friday, May 05, 2017
---
The major marketing management decisions can be classified in one of the following four categories:
Product
Price
Place (distribution)
Promotion
These variables are known as the marketing mix or the 4 P's of marketing. They are the variables that marketing managers can control in order to best satisfy customers in the target market. The marketing mix is portrayed in the following diagram:
The firm attempts to generate a positive response in the target market by blending these four marketing mix variables in an optimal manner.
Product
The product is the physical product or service offered to the consumer. In the case of physical products, it also refers to any services or conveniences that are part of the offering.
Product decisions include aspects such as function, appearance, packaging, service, warranty, etc.
Price
Pricing decisions should take into account profit margins and the probable pricing response of competitors. Pricing includes not only the list price, but also discounts, financing, and other options such as leasing.
Place
Place (or placement) decisions are those associated with channels of distribution that serve as the means for getting the product to the target customers. The distribution system performs transactional, logistical, and facilitating functions.
Distribution decisions include market coverage, channel member selection, logistics, and levels of service.
Promotion
Promotion decisions are those related to communicating and selling to potential consumers. Since these costs can be large in proportion to the product price, a break-even analysis should be performed when making promotion decisions. It is useful to know the value of a customer in order to determine whether additional customers are worth the cost of acquiring them.
Promotion decisions involve advertising, public relations, media types, etc.
A Summary Table of the Marketing Mix
The following table summarizes the marketing mix decisions, including a list of some of the aspects of each of the 4Ps.
Summary of Marketing Mix Decisions
Product
Price
Place
Promotion

Functionality

Appearance

Quality

Packaging

Brand

Warranty

Service/Support

List price

Discounts

Allowances

Financing

Leasing options

Channel members

Channel motivation

Market coverage

Locations

Logistics

Service levels

Advertising

Personal selling

Public relations

Message

Media

Budget
#squeezed for you with a focus on , was made by Paperfree Magazine Team
The End
and
Thank you


What is next?
Like it? Go ahead and share it!
check this out, The Marketing Mix
Tweet
Want more content related to "" ? Subscribe PaperFree Magazine!
We will send an email from PaperFree Magazine with the top content on this subject: , .



last update Friday, May 05, 2017

PaperFree.com is the most flexible business management system, set of tools: Customer Relationship Management with focus on , Enterprise Content Management System with focus on and more, serving the entire U.S., including the cities of New York, Los Angeles, Chicago, Dallas, Seattle, Miami, Tampa, Phoenix, Cleveland and San Francisco as well as Fairfield County, CT, Westchester County, NY and Rockland County, NY.


LIVE HELP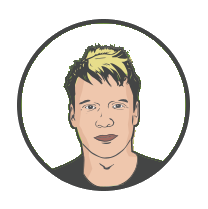 Copyright © 2016 PaperFree, Inc. All rights reserved. | About | Feedback | All Contacts | Powered by PaperFree CMS | Legal