

John Burson

 


edited Friday, May 5, 2017

   
Subscribe
With rising dental costs in the United States, more and more Americans are looking for international destinations to receive their dental care. As the nearest location for most U.S. citizens, Mexico stands as a top service provider of dental care. If you are without dental insurance, or if you have found even with dental insurance your costs are too high, you can have quality Mexican dental care while also saving yourself a considerable amount of money. You just need to know how to find the right service provider.
Finding the Right Dentist
You can find the right dentist in Mexican dental clinics (and other destinations such as India, Thailand, the Philippines, Costa Rica and others) the same way you might in the United States. You need to properly search out service providers and vet each until you find someone you are comfortable with. With services such as
PaperFree
, you can see what dentists are recommended in the area and who have a quality track record.
Of course, you should still do your own research. While several might be recommended, it is up to you to decide who works best for your needs and what dental office you are most comfortable with.
For starters, look into where they received their education. Many dentists in Mexican dental clinis received their education either in the United States or top institutions in Mexico. Wherever you decide to go for your dental needs, make sure to check into their language speaking capabilities. If you plan on going to Mexican dental clinics, learning some Spanish is desirable, although most tourist destinations and border towns will feature plenty of English speaking professionals (and chances are your dentist speaks English very well).
Budget
While talking with the Mexican dental clinic, you probably have a good idea the kind of services you need. Maybe you're looking for veneers or you need wisdom teeth removed. If you haven't seen a dentist in a while the dentist may find additional services needed, but by having a general idea while discussing services with them, you can budget out accordingly. Of course, as you are traveling to a foreign location, you need to budget for international travel. Budget for hotels, food, transportation and necessary visas. If you require several days of recovery, consider checking into a quality hotel with room service so you don't need to leave.
PaperFree is here to help connect you with the top dentists in Mexican dental clinics.

Subscribe to Paperfree Magazine
Free Paperfree Concierge Service
Paperfree Concierge

Get dedicated service, from finding the right information to complex investment challenges.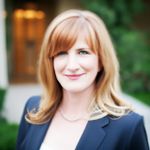 Real estate investment strategies