Cheap Dental Care in Mexico
Medical services in the United States are expensive. Individuals in neighboring border towns often travel to both Canada and Mexico for treatments, including dental care.
last updated Thursday, September 21, 2023
#Dental Vacation Mexico #Mexican Dental
---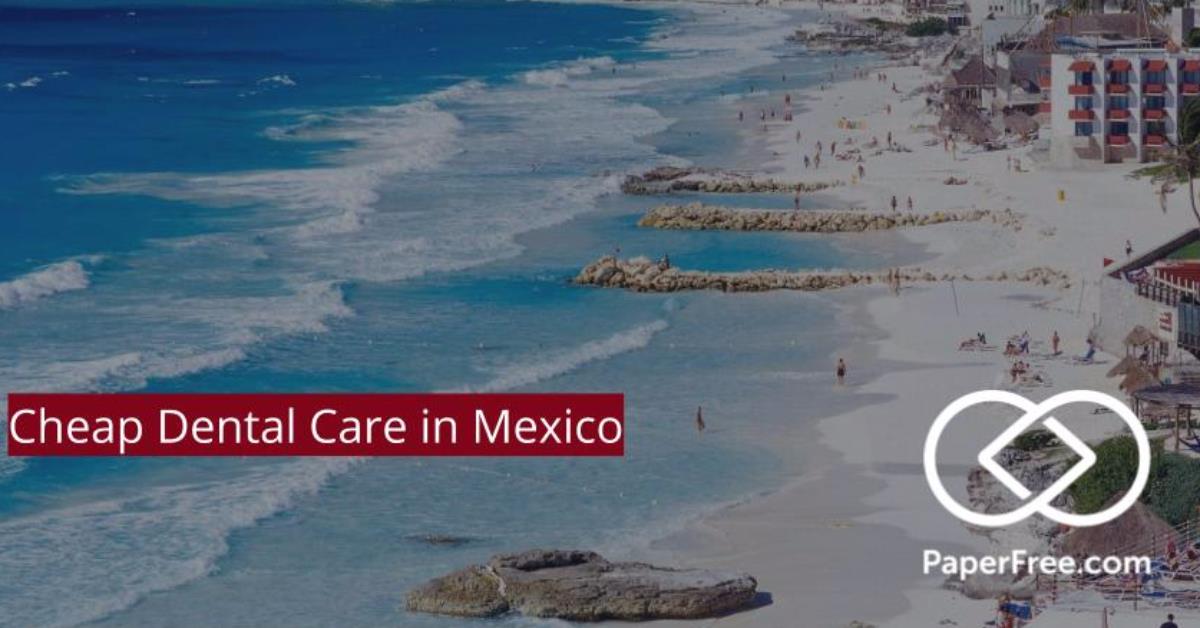 CONTENTS
DENTAL CARE IN MEXICO
Dental care in Mexico is generally considered high quality and is typically much more affordable than in the United States. Many dentists in Mexico are well-trained and have experience treating foreign patients. Dental tourism is a popular way for people from the U.S. and Canada to save money on dental procedures such as cleanings, fillings, and crowns. Additionally, the popularity of dental tourism in Mexico has led to the development of many dental clinics that cater specifically to foreign patients, with English-speaking staff and comfortable, modern facilities.
CHEAP DENTAL CARE IN MEXICO
Medical services in the United States are expensive. Individuals in neighboring border towns often travel to Canada and Mexico for treatments, including dental care. For those who may be apprehensive about Mexican dental vacations, it is essential to understand not only the professionalism found in most border towns and vacation destinations but the quality of care found as well, which is on par with that found in the rest of North America, all for a fraction of the price.

When entering border towns, including Tijuana, Nogales, Juarez, and Los Algodones from the U.S., visitors are greeted with a barrage of sales talk (the more significant the border town, the more sales professionals). Yes, some of these individuals hawk clothing and jewelry, with others selling food and transportation. However, some point visitors to the best price in medical, pharmaceutical, and dental services. It can become a bidding war between dentists for a client.

Most individuals who have remained in the United States or have only traveled to select destinations worldwide are not used to this kind of haggling payment, especially regarding dental services. The thing about this, though, is haggling, for much of the world, is a way of life. Mexican dentists not only provide exceptional dental services, but they also want visitors to return and tell their friends.

A recent visitor to a Mexican dentist in Los Algodones stated he came to Mexico because his North American dentist quoted him $20,000. The same dental service cost him $3,800 in Mexico. A substantial difference. So why this significant price shift? Americans have become accustomed to cheaper, often meaning inferior. There are several reasons why. First, living in Mexico is far less expensive, which drops prices. Mexican dentists do not require malpractice insurance, pushing the price even further. They also don't have to haggle with insurance companies to receive money, as most are paid directly from the patient. The lower-priced market helped set the lower price it costs to visit Mexican dentists.

It is still highly recommended to look up dentists in Mexico before visiting. Top dentists have websites that list the qualifications and backgrounds of the dentists. While on par with quality, it is easier to set up dental practices in Mexico, so researching through Paper Free's website ensures top quality.
Contact
Contact us to help you fit the best dental service provider in Mexico.


Subscribe to Paperfree Magazine
Paperfree Concierge

Talk to the investor concierge about the best-fit investment opportunities.