

John Burson

 


edited Thursday, September 21, 2023

   
Subscribe
Does it feel like your car rental systems are falling apart? Employees can't locate invoices for vendors, your accountant has left a few messages about bookkeeping discrepancies and there are never enough hours in a day to complete the endless to-do list? Welcome to the world of small business ownership. Fortunately,
car rental management software
can tackle each of these issues and then some.
Have You Considered Car Management Software to Keep Your Rental Systems in Shape?
Here are some car management software programs you should consider to keep your growing business streamlined, organized and profitable.
AutoManager. This software program is divided into two sections. The AutoManager's Desk Manager is designed to increase the efficiency of your "behind the scenes" business management. This includes everything from inventory management and forms printing to the reporting of credit data to the respective credit bureaus. They also offer a Web Manager program that works to improve your company's visibility online in addition to other website and internet marketing tools that will help to grow your business.
Vehicle Maintenance Software. Having one of your fleets break down while in the hands of a customer is a positive branding nightmare. Even the best of your customer service attempts can still garner a bad online review. Routine maintenance is the key to an efficient and well-performing rental car fleet and vehicle maintenance software can help you keep on track.
CRM and Cloud-Based Programs. Companies like PaperFree offer Customer Relationship Management software and other cloud-based programs that allow you to customize your business operations behind the desk, on the web, and within the rental fleet. Depending on how you structure these tools, you will be able to tailor your forms to enhance your inventory, invoicing and bill pay functions, as well as streamline your online marketing tools to capture and nurture your leads in a more personalized and timely manner.
Would you like to learn more about the Car Rental Management Software available to your rental car company?
Contact PaperFree
and we'll be happy to customize your business management tools so they are all found in one convenient online location.
Subscribe to Paperfree Magazine
Free Paperfree Concierge Service
Paperfree Concierge

Get dedicated service, from finding the right information to complex investment challenges.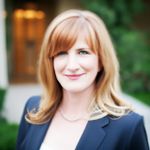 Real estate investment strategies