PaperFree.com
events
hosted by PaperFree.com University
Events for CEO
Last update: Tuesday, April 25, 2017


Our PaperFree.com CEO events will be held live. Choose the best time for you and join us!



Spread the word
Share this with your friends on social media. Ask them to share it too!
---
Want more events like this?
We will send an email with the top events on this subject from PaperFree.com Events


---
Follow PaperFree.com on Social Media!
Join a constantly growing community of PaperFree.com fans.
Read interesting articles, learn fun facts.
Get inspired by others and see what others are up to!


PaperFree.com is the most flexible business management system, set of tools: Customer Relationship Management, Enterprise Content Management System and more serving the entire U.S., including the cities of New York, Los Angeles, Chicago, Dallas, Seattle, Miami, Tampa, Phoenix, Cleveland and San Francisco as well as Fairfield County, CT, Westchester County, NY and Rockland County, NY.



LIVE HELP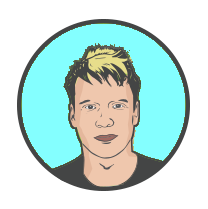 Copyright © 2015 PaperFree.com Inc. All rights reserved. | About | Feedback | All Contacts | Powered by PaperFree.com | Legal