| | | |
| --- | --- | --- |
| We squeeze content that makes sense to save or share | | |
World Markets Weekend Update Sep 25 2015
by Peter Flierl,


CEO at Broccoli Soup, Inc.
and
team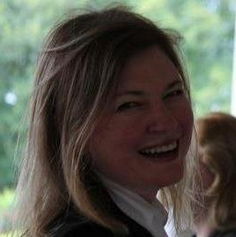 Seven of the eight indexes on our world watch finished in the red this week.
From their respective 2015 highs, rounded to a percent:
S&P 500 -9%, SENSEX -13%, FTSE -14%, Nikkei -14%, CAC 40 -15%, DAX -23%, Hang Seng - 26% , Shanghai -40%.
Here is an overlay of the eight for a sense of their comparative performance so far in 2015.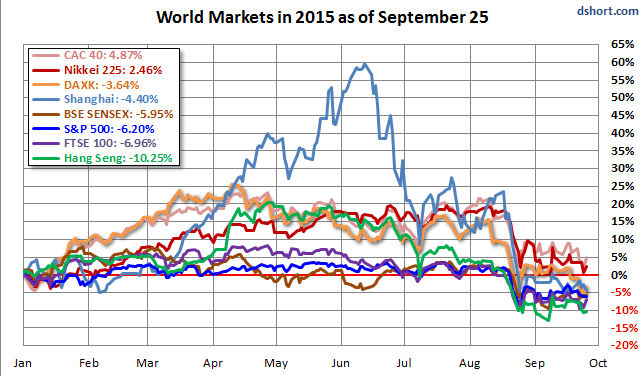 thx Doug Short
via @AdvPerspectives
The END.
What is next?
---
Spread the word
Share this with your friends on social media. Ask them to share it too!
Discover more at PaperFree.com