We admire people who exercise growth, learning, and progress.

We value time. Memos, emails, and reports have to be short, well-written and easy to understand. Communications have to be addressed to those who need to know the information they contain.


We value independent thinking on every level. Freedom stimulates initiative.

We value the strategy and believe that big group achievements are a result of a common strategy.

We value open-minded thinking, and not just out of the box, but the UPS truck the box was in!

We value moral people who are honest with colleagues, the company, and mostly, honest with themselves.

We value freedom from bias, believing in disregarding the religion, gender, and race of a person. We strongly dislike favoritism and nepotism.

We value brightness throughout a person.

We admire people who speak and people who declare their ideas and opinions.

We admire people who listen and make an effort to understand views that differ from their own.

We believe in people. We believe that each person is unique and a mix of great things and habits. The different you are, the better.

We see our people as human beings. We catch them when they fall.

We are here to make our users and their organizations grow. The solutions we are making are the ones we use for our own growth.

We value balance. Content must be in balance (colors, fonts, sizes, etc.).


PaperFree delivers the most poignant blend of masterful business development opportunities available online today.
We mold the past with the future for the best of both worlds in order to make your business thrive.
LIVE HELP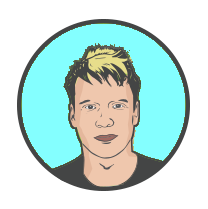 Legal ID: 979-446-8934 S/N 78675-0 | SID 487999-3 | Version 3.2 Powered by PaperFree.com Copyright © 2014 PaperFree.com Inc. All rights reserved. PaperFree.com service and data products are owned and distributed by PaperFree.com Inc. and its subsidiaries. Last update: 10 октября 2019 г.