Scripts and Faq
The "Questions and Answers" is one of the main tools of the organization and storage of knowledge about products and other issues. Questions may arise as a staff organization and consumers of products for your organization.
Add new Script or Faq
Name of an issue.
Answer for employees. This version plays the role of "internal knowledge organization" members of the organization You may leave additional internal comments.
Answer for customers. One two sentences that reflect the main thrust of the response.
Answer for customers. You need to give a full and detailed response.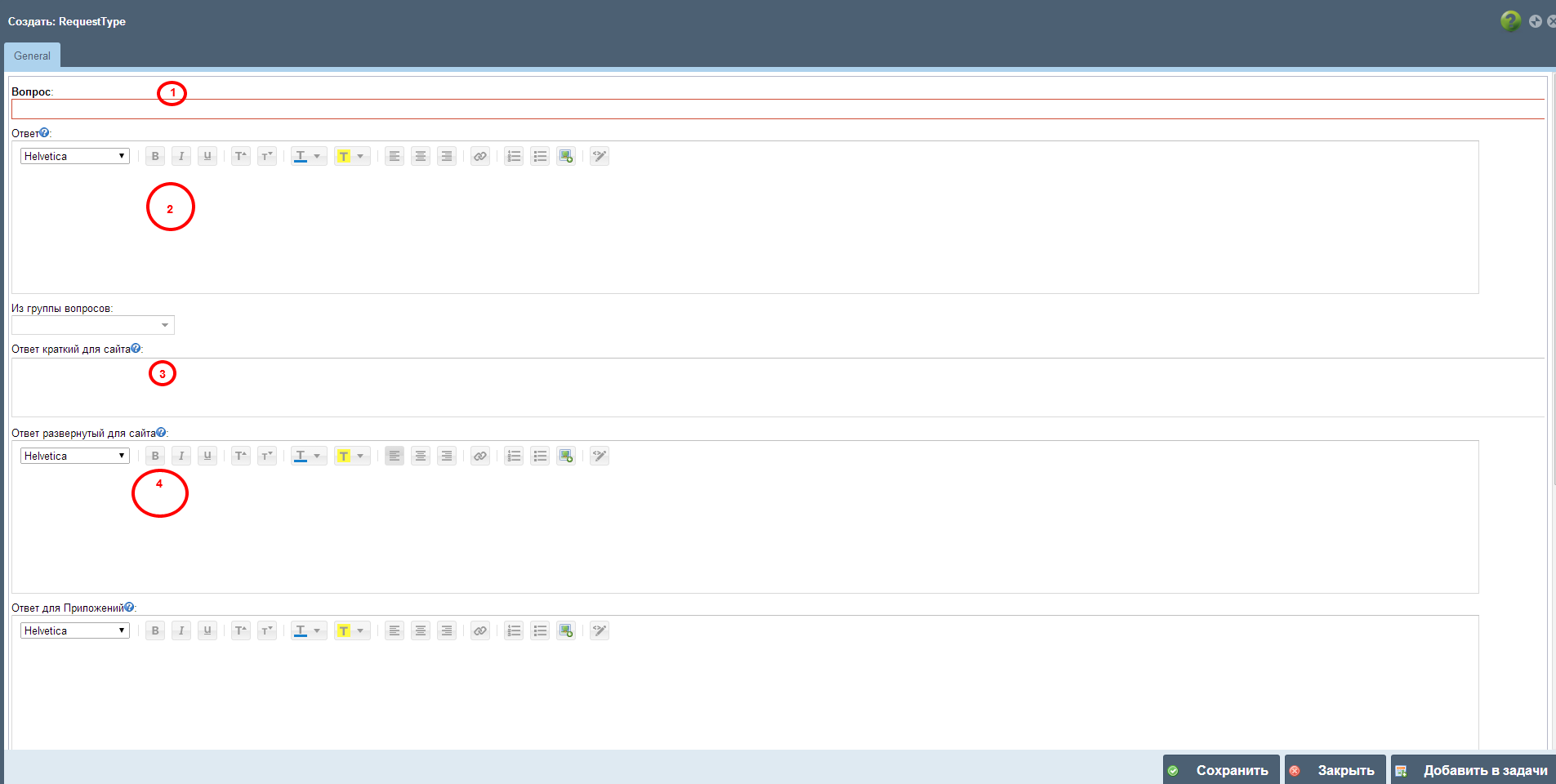 Sponsored from PaperFree Magazine:
Real Estate Investment Principles by Billionaire Bruce Flatt
Copyright © 2022 PaperFree.com Inc. All rights reserved and data products are owned and distributed by PaperFree.com Inc. and its subsidiaries. | About | Feedback | All Contacts | ID: 979-446-8934 S/N 78675-0 | SID 487999-3 | Version 5.2 Powered by PaperFree.com | Legal