5 Ways of using B2B CRM To Achieve Best Marketing Growth
---

by Aditi Bansal @aditiban
Updated on Monday, May 8, 2017
Learn 5 practices to make the best of your CRM system particularly in B2B organizations. Know how Paperfree.com CRM helps to grow B2B sales dramatically.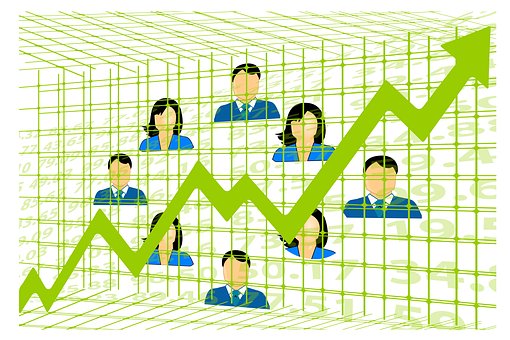 tags #B2B CRM #B2b customer relationship management #
Originally Published: www.bizible.com/.../b2b-marketers-crm-best-practices
Author: Andrew Nguyen
Author's Twitter handle: https://twitter.com/ContagiousData
Author's LinkedIn Profile: https://www.linkedin.com/in/andrew-nguyen-b05ab561
---
The best ways both marketing and sales team can drive revenue are by using the same tools and data.
That's why marketers should embrace their b2b customer relationship management (CRM) software. It can help organizations get better alignment, and grow their business faster.
In this post, we explain how to improve the performance of your marketing channels with customer and revenue data found inside your CRM.
Why CRMs Are For Marketers Too?
CRMs are rich environments where you can find apps for improving the effectiveness of events, mass email, website, paid search, and marketing automation. CRM's are effective because you can use real (and future) customer data to optimize each marketing channel.
Here are some tools and best practices for leveraging your CRM.
Generate qualified leads with Attribution
To get quality leads you need to understand how to create a scalable, repeatable lead-to-sales conversion process. You do this with marketing analytics inside your CRM.
It is also important to track first click data. Tracking visitor activity on your website and using a B2B marketing attribution tool allows you to do this.
For e.g. If you are using paid search advertising, pass web tracking data into your CRM. Once lead information is created via submission forms, their web tracking data is pushed to your CRM so you can see the content and the paid search ads that drove them to complete the submission form.
This method allows you to optimize your paid search advertising and target the right leads to reduce spending on leads that don't convert.
Optimize Calling Efforts: Inbound & Outbound
Let's say you have multiple product lines or campaigns. Call tracking tools will allow you automatically route callers to the correct rep, and provide reps with referral source data and contact history.
By optimizing your inbound calls you're closing deals faster. Using a call tracking tool like RingDNA means call data is automatically uploaded to your CRM.
For outbound calls, call tracking tools automate the prioritization of lead lists and call logging for reps. Less time entering information means more time selling.
It means discovering a repeatable sales process or shortening the sales cycle.
Launch customer referral programs
Referrals have the highest sales close rate out of all prospecting activities. And according to LinkedIn, 84% of B2B purchases begin with a personal introduction.
Your best customers are helping you drive leads and acquire customers. Having an advocacy marketing program in place enables you to increase referred leads by capturing the data that measures the performance of your referral channel.
Finding who's referring you business, tracking their referral activities, rewarding them, and forecasting pipeline from referral activity makes your CRM a revenue driver.
4 tips for improving your customer engagement:
Don't start the conversation by asking for a referral
Start with smaller tasks, such as reading industry best practices, providing their feedback on your product and sharing content on social media, and then work your way up to more significant requests such as referrals.
Your referral strategy should be ongoing
Make it an ongoing customer engagement and advocate marketing strategy. The more engaged they are with your company on a day-to-day basis, the more likely they are to remember to refer new clients to you.
Get visibility using your CRM
Use your CRM to give your advocates visibility into how their referrals are progressing through the sales cycle and continue to be recognized with additional points as their referral moves closer to Closed Won.
Rewarding referrals
Many referrers are recommending your brand and products because they believe in your company's mission. Offer a variety of perks, privileges, and rewards that transcend financial compensation. For example, grant advocates incentives like status and access within your industry/organization.
Nurturing Leads Using Email Marketing
Email marketing is important for your demand generation strategy.
When you use a CRM for your email marketing you get a number of benefits including integration with existing campaigns, large volume capabilities, and nonglobal unsubscribe capabilities based on segmenting.
An example of an effective third-party, native CRM email marketing platform is Paperfree. It helps you run large campaigns and track the effectiveness of each campaign.
Create Customer Persona Using CRM Data
Your CRM stores more than pipeline information.
By understanding your payback period, lifetime value, and customer acquisition cost, your CRM can tell you the minimum price your customers are willing to pay for your product.
CRM data also helps in creating buyer persona, which in turn helps you to understand your customers better, and make it easier to tailor content to the specific needs, behaviors, and concerns of different groups.
An example of CRM system which offers tools to write comprehensive buyer personas is Paperfree.
Summary
We covered improving lead generation, email marketing, product marketing, call tracking and advocacy marketing with your CRM. Your CRM plays an important role for the sales department. It should also play an important role in B2B marketing.

This page has a focus on B2B CRM, B2b customer relationship management was shared by Aditi Bansal @aditiban.