System to Organize,
Automate and Scale Business.
Use the most flexible business management software,
utilize built-in intelligent assistant and plug-in global skilled people to help scale your business.

Business Management Software
The set of old fashion tools: Customer Relationship Management, Enterprise Content Management System and more.
Assistant Robot


Enables users of Paperfree to outsource routine tasks in order to save time
for creative ones.
Assistant Humans


Connect to the Paperfree community of skilled and trusted people who are ready to help scale your business globally.
How Paperfree Works
There were only two options to build a business management system to support a scale of small and midsize businesses.
#1 The enterprise management software from "big vendors", too bulky and pricey.
#2 Grow own cloud of "single applications", disconnected and not stable.

Today we have a new option - Paperfree provides new type of

business management system,


a platform where each business can assemble and re-assemble their own

business management

platform
by using

business management software system,

Plug-n-play skilled global humans and built-in Intelligent Assistants - Robots.

Pricing
We Succeed when You Succeed!
$0.01
per automated step
compare $0.15/step in legacy enterprise software systems
Cases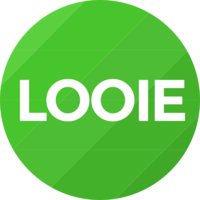 Save for Looie $5,000 / month on sales tasks.
Status: in progress.

Automated 70% of businesses processes.
Status: accomplished.